Frodo Finance's flexible overdraft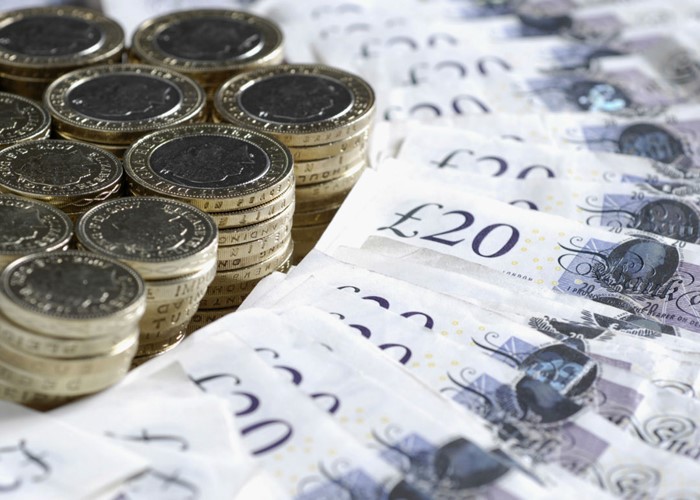 If you want an overdraft, there's now an alternative to your main bank. It's called Frodo Flexi.
I've had to write a lot of 'bad news' articles over the last few years – banks going bust, economies crashing and savings accounts paying rubbish rates of interest are just three examples.
But there has been one positive development since lovemoney.com launched three years ago.
I'm seeing more and more financial innovation coming through – fresh products offered in new ways thanks to the internet. I'm thinking of things like peer-to-peer loans as well as lovemoney.com's very own MoneyTrack budgeting tool.
And now I can write about a new innovation called Frodo Flexi which has just launched. It's a cross between a bank overdraft and a credit card.
What's it all about?
The idea is that you keep your current account with your existing bank, but you can also get a credit facility from Frodo Flexi on top of that.
This facility is rather like a second overdraft. If your application for a Frodo facility is successful, you'll be given a credit limit of somewhere between £1,000 and £10,000. Frodo says it'll give you a decision on your application in five minutes and you could get cash two minutes later if you need it.
However, only people with good credit ratings will be granted a credit facility.
Once you have a facility, you're under no obligation to borrow, but you can borrow any amount you like as long as you don't go over your credit limit. You can borrow for six days or six months – there's lots of flexibility and you don't have to tell Frodo in advance how long you want to borrow for.
You can use the money to top up your bank account or make direct payments to around 2,500 online retailers. The number of retailers will probably rise – that's why I think that Frodo Flexi is a cross between a current account and a credit card.
The minimum monthly repayment is 10% of the outstanding debt plus interest.
So is Frodo Flexi a good product? Should you take it out? Let's look at the pros and cons:
Pros
- It's flexible.
- The 16.9% interest rate is way lower than the horrendous rates charged for payday loans. It's also lower than the normal rate for a typical authorised overdraft – they're usually around 19.9% plus fees.
- Frodo doesn't charge any fees, just interest.
- Speed. You can get money in a matter of minutes.
Cons
- A personal loan is a much cheaper way to borrow. The best loans charge just 5.7% for borrowers with a good credit rating. Sure, personal loans are less flexible than Frodo, but they're more flexible than they once were and they're a hell of a lot cheaper than Frodo.
- Credit cards can be cheaper too. If you make a purchase with your card, then pay your bill in full a month later, you're effectively taking out a 0% loan for a month. You could borrow for a much longer period with a 0% new purchases card.
What's more, some cards allow you to do a 0% money transfer. This means you can transfer cash from your card to your bank account, and you won't have to pay any interest for a period that could last as long as 20 months! You will, however, have to pay a fee – usually around 4%. Read more in The best money transfer credit cards.
- Frodo Flexi is only available to people with good credit ratings.
How it's funded
The Flexi product is Frodo's most interesting offering, but it's also worth noting that the company is raising money to lend from ordinary folk.
10% of Frodo's loan capital is being raised by issuing investment bonds. Frodo calls these bonds Capital Secured Bonds and they come with an annual interest rate of 7.5% which is fixed for three years. That's an attractive rate but be careful – this bond is not protected by the Financial Services Compensation Scheme (FSCS).
Applications for the current issue of Frodo's bond must be submitted by 1pm this Friday. Frodo will issue more bonds in the future, but these bonds may pay different interest rates.
Frodo will raise the rest of the money it lends by the more traditional route of borrowing from other banks.
My view
Personally, I think the Frodo Flexi product is an interesting innovation, and it might appeal to some people.
But I don't think Frodo Flexi is a compelling product for most of us. It's only a bit cheaper than an overdraft, and there are other options out there - in particular, using a credit card or personal loan in a sensible manner. At best, I reckon it will be a reasonably successful niche product.
More on overdrafts and bonds
Three ways to get rid of your overdraft for good!
Earn 4% interest with Lloyds Vantage current accounts
Crowdfunding: Invest in green energy with Abundance
Be the first to comment
Do you want to comment on this article? You need to be signed in for this feature