Apple's Passbook app: rubbish mobile wallet for your iPhone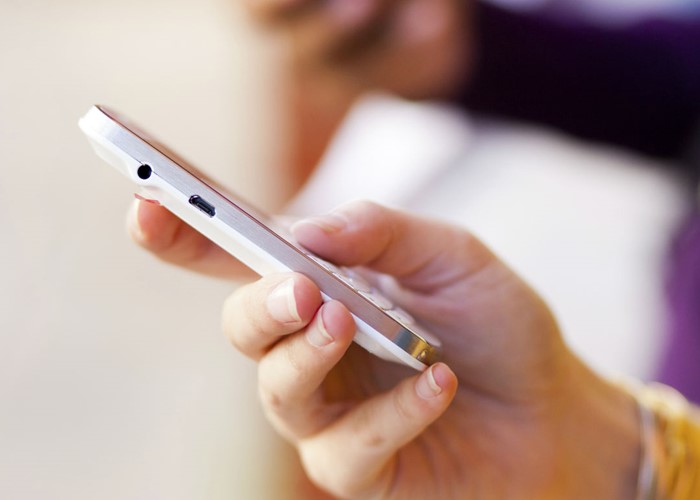 Millions of iPhone users on iOS6 now have access to a mobile wallet with Apple's Passbook app. But it's not very good.
Passbook is a new feature that comes with the latest Apple iOS6 update. Millions of iPhone users will now have the app, which is being heralded as the latest mobile wallet. But if you ask me, Passbook falls a bit short.
How it works
Passbook is designed to securely store and organise most of the stuff that could be cluttering up your wallet, bag or pocket.
Users can store compatible gift cards, loyalty cards, coupons, film tickets and even boarding passes in one place using the app.
So you can pay for your coffee at Starbucks by integrating the store payment card app and have your boarding pass ready for a flight with American Airlines, all using the same programme.
Presently only a few companies have come on board to integrate with Passbook. These include Ticketmaster, Lufthansa, American Airlines, Starbucks, United Airlines, Fandango, Gyft, Target and Live Nation.
So if you don't have anything to do with these businesses your virtual wallet may feel a bit empty!
Features
Passbook makes the most of geo-location, using time and locality to provide updates or present the appropriate reward card, gift card, coupon, pass or ticket without you needing to search for it.
So if you have integrated your flight tickets with the Passbook you will receive updates like gate changes automatically. Or if you're near a Starbucks store, Passbook will ready your Starbucks Payment Card to pay for your coffee.
It is smart technology we have come to expect from Apple, but something is missing.
Near Field Communication
One feature that technology commentators have noted is missing from Passbook and the new iPhone 5 is Near Field Communication (NFC). NFC technology enables contactless payments using mobiles in thousands of shops by linking a bank account, pre-paid account or credit card to your handset. Instead Apple Passbook uses existing QR codes and barcodes for redemption and access.
Underwhelmed
The Passbook seems great for collating some ad hoc apps but less so for actually paying for things with a credit card, debit card or bank account – which is surely what a mobile wallet is all about.
Even the rumour that American Express could be joining Passbook doesn't quite live up to expectations. This particular integration is likely to mean you can get real time information about your credit card account, review recent purchases and get access to relevant offers. But you won't be able to pay for anything.
Commentators believe Apple may be hedging its bets to wait for the chaos in the mobile payment industry to settle. If NFC technology prevails, it will involve Apple paying for new hardware. But if NFC fails PayPal might be a cheaper option for Apple.
Verdict
For me the Passbook app falls short of being a complete mobile wallet. I feel the current mix of companies and what their Passbook features offer are missing something.
It seems that the Passbook is just acting as a storeroom for other apps that already allow quick and convenient access or in some cases payment for specific stores. It doesn't appear like something we could use to replace our wallets with just yet. For more on this phenomenon read: ?Contactless payments: the end for cash?
However, I have no doubt that the Apple Passbook will act as a great platform for more innovation. Plus it will be interesting to see how retailers will redesign existing apps for use in Passbook. Perhaps in time Apple will enter the mobile payments industry or will allow third party mobile payment integrations.
Alternatives
If Passbook is failing to live up to your expectations of a mobile wallet take a look at the alternatives.
Google wallet – an app that allows users to store debit cards, credit cards, loyalty cards, gift cards and special offers. You can use the information held to shop online and in-store through NFC technology for contactless mobile payments. Google Wallet is available on android phones.
O2 wallet - is an app that works like a virtual wallet giving you the option to sync all your cards with your mobile making shopping online even easier. You can also send money messages and compare prices. O2 Wallet is available on iOS, RIM and Android phones. For more read O2 Wallet: send money to friends and shop using your mobile phone.
Orange Quick Tap - enables you to pay for things with your phone in the same way a contactless card works. It uses NFC technology built into the sim and an app that allows you to top up money. It works in more than 100,000 UK stores for purchases under £20, but the technology is limited to only a few phones like the Samsung Galaxy SIII.
Barclays Pingit - allows customers to send and receive money through a mobile phone number. It is the first mobile-to-mobile payment service and the app is available on iOS, Android and RIM phones. Read Barclays launches Pingit mobile-to-mobile payments for more.
Barclaycard PayTag - rather than an app this method involves attaching a tiny tag to your phone to enable it to make contactless payments. So it doesn't matter what type of phone you have - any old brick can instantly join the mobile wallet revolution. If you like the sound of this alternative read: Barclaycard PayTag: new way to pay with your mobile phone, no matter how old! for more details.
What do you think? Have you found the Passbook useful so far? What other updates could make it a better mobile wallet?
More stories on the iPhone:
Be the first to comment
Do you want to comment on this article? You need to be signed in for this feature