When you should review your life insurance cover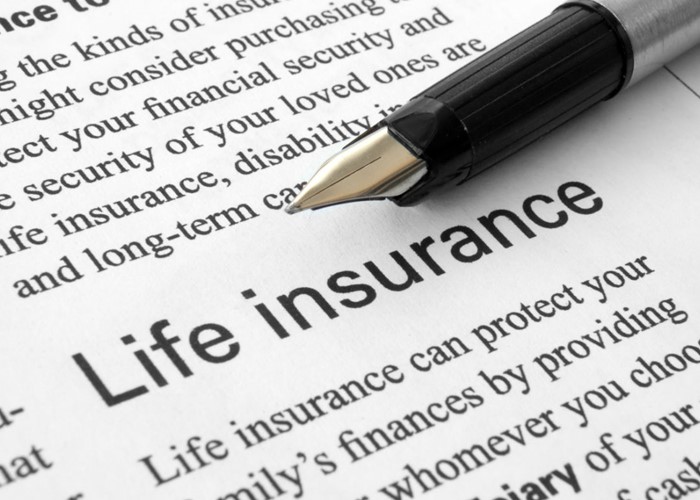 As you mark each important milestone in life it pays to reassess your life insurance at the same time.
Big life events that prompt people to buy life insurance are often the same events that should motivate people to review their policies – but this doesn't always happen.
Failing to examine your insurance over time could mean your family simply won't have enough money to pay the mortgage and meet the bills if you die. Or it could mean you're paying more for your premiums when cheaper plans are available.
Buying/moving house
When you buy your first house, or move to a more expensive property, you and the person you bought with are liable for more debt. And insurance should reflect that.
Let's say you bought your first property with a £150,000 mortgage, and got life insurance worth the same amount. But you now move to a new house and take out a £180,000 mortgage. Your partner is now facing a £30,000 shortfall. To rectify this you should contact your insurer. Chances are, the premium you'll be offered will be higher than what you're already paying. So shop around to see if it can be beaten.
You can get a free life insurance quote with lovemoney.com
Getting hitched
If you marry or enter a civil partnership, you might decide you want to protect your spouse for any joint liabilities.
This is a good enough reason to buy insurance in the first place, but if you already had insurance, perhaps to safeguard a child or other dependent, you might want to increase the level of cover to include your partner.
Starting a family
Welcoming a newborn into the world can be an overwhelming experience for first-time parents, so it's understandable when life insurance isn't at the forefront of your mind.
However, what would happen to your family if you weren't there to help pay the bills? Covering the mortgage alone might have sufficed when you were protecting a partner who works, but you might want more cover for a child, taking expenses such as education and even future driving lessons into consideration.
Parents might also want to buy a single policy each, which usually costs only slightly more. Firstly, if both parents die, that means two sets of payouts. But also, if one parent dies, it means the other parent still has insurance in place.
Aviva offers free life insurance to new parents worth £10,000 for each parent for a year. You can also get this cover through other brands which offers life insurance underwritten by Aviva, such as Asda, Tesco and the Post Office. It's not a lot, but it's a good start.
For more, read How to get free life insurance.
Expanding the family
Should you go on to expand the brood, you might think about expanding the sum assured too (this is the sum that would be paid out if death occurs). After all it could be two university educations to fund, or two sets of driving lessons, or maybe more depending on how many children you have.
You might not be able to afford ever-increasing premiums for ever-increasing cover, but it's worthwhile examining what policy you have in place, prioritising the costs you want to insure for your children and checking that you're getting the best deal.
You change jobs
A promotion at work might mean you're able to pay higher premiums and insure more. On the other hand, redundancy or a career break could mean funds are scarce so you might want to lower the sum assured and pay cheaper monthly premiums.
If you haven't examined your policy for some time you might even find that you're over-insured. For example, you insured a sum worth £200,000 a number of years ago, but now the children are all grown up with jobs and you've repaid the mortgage.
But be aware that if your health has taken a turn for the worse, this will make premiums more expensive. Alternatively, give up smoking and benefit from lower premiums.
Get a free life insurance quote with lovemoney.com
Retirement
Ask yourself whether any of your loved ones will face financial hardship if you die. If the answer is no, then you don't need life insurance and can save yourself some money by cancelling cover.
However, if you have a spouse or partner relying on your income, or if you help bankroll any grandchildren, you could still benefit from life insurance.
Inspect your policy and calculate only what needs to be covered (if the mortgage is paid, your level of cover won't need to be so high). This can help combat more expensive premiums, which rise as you get older.
Other scenarios
You might wish to change the type of insurance policy you have, for example from a term policy to a whole of life policy. Read Whole-of-life insurance cover: pros and cons for more.
You should also check whether your policy is held 'in trust.' This ensures a pay-out goes directly to the beneficiary after you die. Otherwise it could be subject to inheritance tax and delays could occur as it goes through probate. Read Save your family thousands in taxes.
Review all insurance
It's not just life insurance that needs regular check-ups. Review all your insurance policies and search for cheaper car insurance, home insurance and travel insurance with lovemoney.com.
Get a free life insurance quote with lovemoney.com
This article has been updated
More on life insurance:
When life insurance doesn't pay out
Save your family thousands in taxes
Be the first to comment
Do you want to comment on this article? You need to be signed in for this feature