Packaged accounts: is your current account worth paying for?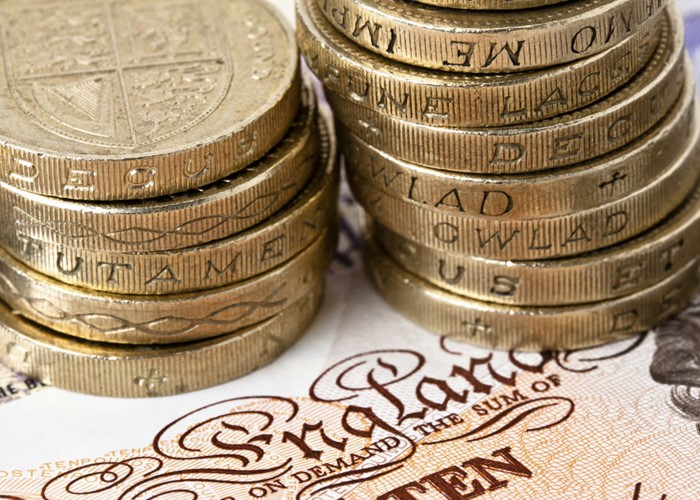 A leading regulator of UK banks said that `free banking' is a myth and warned that the banking model could change - but is it worth paying for a current account?
Banking chief Andrew Bailey has blamed so-called 'free banking' for a series of mis-selling scandals over the years. The argument is that banks can only offer free current accounts by charging excessive fees when you use an overdraft or by flogging products like payment protection insurance.
We've looked at who the winners and losers of the death of free banking are likely to be this week.
If the model changes and we all start paying for our current accounts, what can you expect and are the accounts any good?
What are packaged accounts?
Most people have a 'free' current account, though you may pay an arm and a leg for using your overdraft. However, around a fifth of UK adults have a 'packaged account', which bundles in extras such as travel insurance or a fee-free overdraft in exchange for a monthly fee. Car breakdown cover and mobile phone insurance are also typical features.
Deals will vary between accounts and between banks and you need to be sure you will make use of the bolt-on products to make paying for the account worthwhile.
Banks are keen to shift customers onto the fee-based structure. According to financial research company Defaqto, the number of packaged accounts available has more than doubled over five years.
What's the problem with these accounts?
Current accounts were the third most complained about financial product according to the Financial Ombudsman's annual review, with PPI and credit cards topping the table. In some of the cases relating to packaged accounts, customers had been 'upgraded' to one without their consent. The FSA is currently reviewing the market since many customers sold packaged accounts wouldn't have been eligible to claim on the travel insurance included in the deal.
Banks often claim that the savings to be made on these types of accounts can amount to hundreds of pounds, but sometimes the added extras are either unnecessary or could be bought cheaper elsewhere.
Do the maths
When you weigh up the benefits with the costs and compare deals, you might find the figures don't stack up. For example, the Ultimate Reward Current Account from Halifax might fail to live up to its title for many customers. At £10 a month, the main benefits on this account are the worldwide multi-trip family travel insurance and the AA breakdown cover.
However, comparing deals with our travel insurance comparison tool shows you could get a similar insurance policy priced from £39.52 and AA breakdown cover for £75. This adds up to nearly £115 – £5 less than the annual cost of the current account. It's also going to be less useful for individuals or couples, whose insurance could be cheaper still, compared to families.
Other 'benefits' include mobile phone insurance and home emergency cover, but you might already have both as part of your home insurance policy. Card protection is another feature, but it's unnecessary as banks are obliged to refund card fraud anyway.
What's more, if you fail to pay in at least £1,000 a month into this account, the fee rises to £15 a month – or £180 for the year. You do get a £300 fee-free overdraft, but that's only useful if you regularly dip into one.
Are there any good deals?
Some banks have become noticeably more creative in what they include in their fee-based accounts.
For example, the Santander 123 current account pays 3% cashback on phone, internet and TV packages, 2% on gas and electricity bills and 1% on water and council tax bills. There is a £2 monthly fee and you need to pay in at least £500 a month into the account. Balances of £1,000 and over also receive interest.
NatWest and RBS offer film and music deals through their Select Silver accounts. For £8 a month you can rent three DVDs per month from LOVEFiLM and receive two hours of online viewing – alone this is worth £5.99. You can also download five music tracks each month from hmvdigital and annual European travel insurance, including winter sports, is thrown in on top.
The Halifax Reward Current Account also simply pays £5 every month, so long as you pay in £1,000 each month. You can find out more about this account in Earn £60 a year from an empty current account!
Value is in the eye of the account holder
A current account is only ever good or bad depending on what you want out of it. You might value travel insurance and motor breakdown cover over film and music, or vice versa. Insurance add-ons can also prove handy if you're time-poor and can't spare the minutes to compare standalone insurance deals. However, you should always take the time to check the terms and conditions are suitable.
Customer service is another consideration, as not all banks are rated equal – read Britain's best bank account for more on the best (and worst) providers.
More on current accounts:
Santander 123 current account pays cashback on your direct debits!
The end of free banking: winners and losers
Co-operative Bank offers £100 incentive for taking out its Current Account Plus
Be the first to comment
Do you want to comment on this article? You need to be signed in for this feature