Earn top cashback on your spending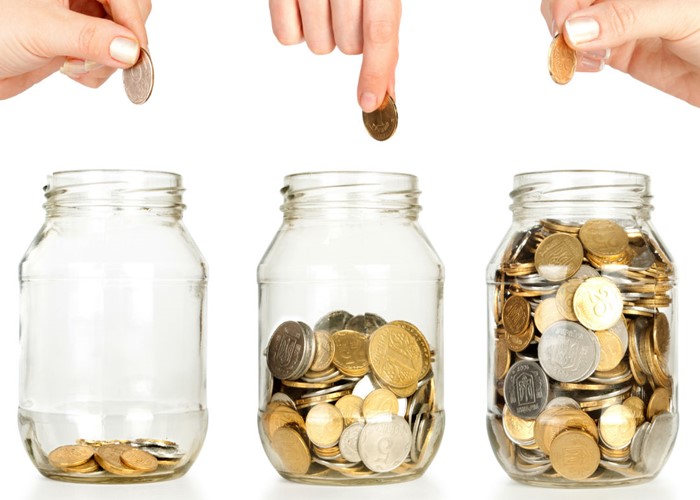 By making the most of these credit cards, you can earn top cashback and rewards.
It's often said that there is 'no such thing as a free lunch.' In other words, every gain ends up costing us something, somehow, either immediately or later on. Generally, I agree with this old saying, but there are some exceptions to this rule.
For example, I will pocket upwards of £100 later this month for doing absolutely nothing. Where does this 'money for nothing' come from? Quite simply, it's a no-strings reward for using my cashback credit card!
Cunning cashback
Wherever I go and whatever I'm buying, I try to pay for all my purchases using my cashback credit card. This is because my flexible friend gives me a yearly rebate of 1% of the value of all my spending. As I've spent at least £10,000 on this card over the past 12 months, I'm due a cashback payment in excess of £100 very soon.
However, many people may not like to spend as much as I do on their plastic cards. Therefore, in order to find the ultimate cashback credit cards, I've crunched the numbers for monthly spending levels of £200, £400 and £800 in the first year.
The three top cashback cards
These three are the table-topping cashback cards:
The Capital One World MasterCard pays 5% cashback for the first 99 days, up to a maximum reward of £100. After this, it pays 0.5% on the next £6,000 spent, then 1% on £6,000 to £10,000 and 1.25% on spending over £10,000. To apply, you need to have a spotless credit rating, own your home and earn at least £20,000 a year. The typical yearly rate on purchases is 19.9% APR.
The American Express Platinum Cashback Card pays 2.5% cashback for the first three months, capped at £100. After this, it pays 1.25% on all spending. There is a £25 yearly fee, plus a yearly bonus rate of 2.5% for one month each anniversary. To apply, you need a household income of at least £30,000 a year, and the typical yearly rate on purchases is 14.9% APR.
The Santander 123 Cashback MasterCard pays 1% on supermarket spending, 2% in department stores and 3% on fuel spending (capped at £9 a month). There is a £24 yearly fee, though if you move your current account to the new Santander 123 account, there's no fee for the first year. What's more, the current account pays cashback on your direct debits! For more information, check out this article.
The typical yearly rate on purchases is 18.9% APR, and to apply, you'll need a minimum yearly income of £7,500.
For each of the cards I have highlighted the typical interest rates charged. However, cashback cards are only really appropriate for those of you who pay off your balance in full each month, thereby avoiding paying interest. Otherwise your interest payments will soon wipe out any cashback you may earn.
Going head-to-head
Here's how these three cashback credit cards compare for my three levels of monthly spending:
Card/Spend

£200

a month

£400

a month

£800

a month

£41.29

£82.59

£170.15

£24.00

£72.00

£168.00

£12.50

£50.00

£125.00
* Cashback shown assumes a 'blended' cashback rate of 2% and after deducting yearly fee of £24
** Cashback shown after deducting yearly fee of £25
As you can see, the Capital One card tops my cashback table, partly because it has an introductory 5% cashback rate for the first 99 days. Also, it does not charge a yearly fee, unlike the Santander (£24) and Amex (£25) cards.
However, after the first year, this card's cashback ranges between 0.5% and 1.25%, depending on your spending level. Hence, for big spenders, it makes sense to switch to a new cashback card after having made the most of this card.
What's more, as the Santander and Amex cards both charge annual fees, they are not the best choices for low spenders. If you spend only modestly on credit cards, then the Capital One card is sure to be your winning plastic for cashback.
Making the best of cashback cards
To make the most of your cashback card, put as much of your spending on it as you possibly can. As a bonus, this will give you the legal protection offered by Section 75 of the Consumer Credit Act 1974.
However, that's not an excuse to spend more than you would normally!
In addition, never use these credit cards to withdraw cash or for balance transfers. Lastly, always say no to the rip-off PPI (payment protection insurance) on offer.
Bonus rewards for loyalty
As well as taking your cashback card with you when you go shopping, you should also make full use of stores' own loyalty cards. By doubling up with a cashback credit card and a loyalty card, you can earn bumper rewards as you shop.
Here in the UK, the three most popular loyalty cards are the Tesco Clubcard, the Nectar card and the Boots Advantage card.
The Tesco Clubcard offers one point per £1 spent (1%) at Tesco or with its partners such as energy supplier E.ON. Each point is worth a penny when spending at Tesco, but redeeming these vouchers via the Clubcard Rewards scheme can double, triple or quadruple their value, depending on what you buy.
The Nectar card offers two points per £1 spent at outlets including Amazon, BP, Debenhams, Expedia and Sainsbury's. Each point is worth half a penny, so you effectively earn 1p per £1 spent. Again, you can boost the value of these points by redeeming them for a range of different discounts, gifts or days out from the Nectar catalogue.
The Boots Advantage card offers four points for every £1 spent at Boots, which works out at 4% of your spending. Each point is worth a penny in-store, plus Boots offers extra points and coupons via in-store kiosks.
This article has been updated for March 2012.
More: Find cracking cashback cards | Your best broadband deals for 2012 | The UK's worst cash ISAs
Be the first to comment
Do you want to comment on this article? You need to be signed in for this feature