The dangers of using Paypal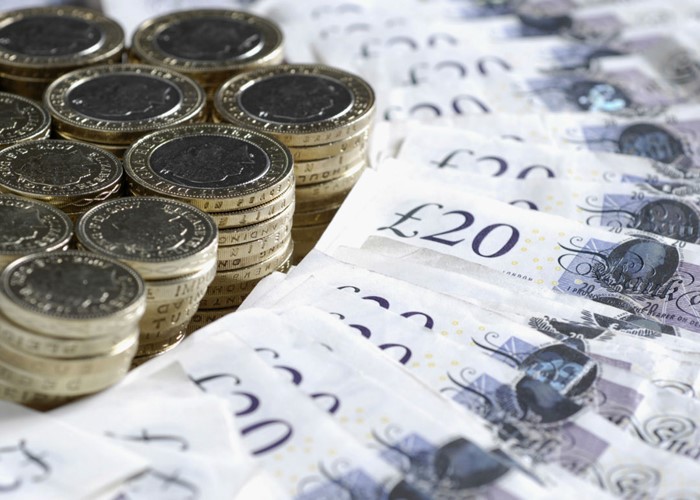 Is Paypal really the safer, easier way to pay online?
Like many lovemoney.com readers, I do a lot of my shopping online. My reason is simple: that's where the best bargains are!
Typically, once I've decided what I want to buy, I use a shopbot such as Google Shopping or Kelkoo to hunt down the best price. Often this takes me to a website I've never heard of, which can make me uneasy. If it only costs me a few pence more to buy my item from a well-known retailer like Amazon instead, I'll usually do that. That way, I have peace of mind that my item will actually show up and I won't be ripped off.
But is this the right approach? Especially if the website accepts payments via Paypal? After all, it's one of the safest, fastest, most secure ways to pay online - isn't it?
How does Paypal work?
Instead of sharing your payment details with an unknown retailer, if the website allows Paypal payments, you can effectively use Paypal as a middleman. So Paypal - which prides itself on being a brand you know and can trust - takes your payment and passes it on to the retailer without sharing any of your sensitive financial information.
All sounds great, doesn't it? But if there's one thing I've learnt over the years working for lovemoney.com, it's this: when it comes to financial transactions, it pays to be aware of the small print.
Does Paypal actually offer extra protection?
If you pay for an item costing £100 or more using your credit card, you are protected under Section 75 of the Consumer Credit Act. So if the retailer goes bust, fails to deliver the goods or the goods it supplies are not up to scratch, you have the statutory right to compensation from your credit card provider.
But this statutory right does NOT apply if you pay for something on your credit card via Paypal. In this case, the very safeguard you sought - having a middleman - means you no longer have a direct, legal contract with your credit card provider.
Instead, you will have to make a claim for compensation with Paypal. And that means Paypal gets to decide whether your dispute is valid. You no longer have the protection of the law.
Having said that, Paypal does offer some protection under its 'Buyer Protection' scheme. It states that it will 'help you' if you didn't receive the item you paid for with Paypal or you received an item that is 'significantly not as described'. However, there are eligibility requirements you must meet:
You must have paid the full amount in a single payment, not multiple payments, like a deposit followed by a final payment. (Under Section 75, you can put down a £1 deposit on your credit card and pay the remaining balance by another means, and still make a claim.)
You must open a dispute within 45 days of the date you sent the payment, and follow the online dispute resolution process on the Paypal website. (You get up to six years under Section 75.)
Both of these restrictions make using Paypal worse than buying direct from the online merchant with your credit card - if the item costs more than £100. This distinction is important. If the item costs less than £100, you don't get any special statutory protection from your credit card provider.
However, even then, you'd have more protection if you paid with a Visa or MasterCard debit card, rather than with Paypal. This is because your bank will allow you 120 days to make a claim after realising there's a problem with your purchase under its debit card Chargeback scheme. You can also make a claim for fraud and unauthorised use of your card under the Chargeback scheme.
Unlike Section 75, there's nothing to stop you making a claim under the Chargeback scheme if you've paid with your debit card via Paypal, but it might make the process more difficult. And as some banks are notoriously rubbish at dealing with Chargeback claims, personally, I would be wary of adding a layer of complexity to the transaction.
Watch out for Paypal scams!
Another thing that puts me off Paypal is the way that it can take money out of your account if it believes it has a valid reason - even if you're a victim of a scam!
This process is explained in detail in Watch out for this eBay scam, but basically if you sell something online and the buyer contacts Paypal and asks for their money back, Paypal could agree to refund the money without even checking with you whether you sent the goods and the buyer's claim is valid. If you've already legitimately withdrawn the cash, it could even start threatening you with debt collection proceedings.
This has affected several lovemoney.com readers (including Mrs C and anamou) but it's obviously only a problem if you sell stuff online via Paypal.
Finally, bear in mind that scam emails purporting to be from Paypal are prevalent on the internet. Typically you are told that you need to fill in a form/send back an email with all your financial details to update your security details.
Never respond to such emails - report them to spoof@paypal.com (you can take this helpful phishing test if you're unsure whether it's a scam). If you have gmail, there's a nifty feature called 'authentication for verified senders' which you can switch on that gives you peace of mind about Paypal emails as well.
For more help on how to spot scams, take a look at our scams blog by award-winning consumer champion Tony Levene.
Let us know about your experiences of Paypal using the comments box below.
More: The secret to getting rich | Don't be bullied by your insurance company
Be the first to comment
Do you want to comment on this article? You need to be signed in for this feature