Cut the cost of a healthy mouth!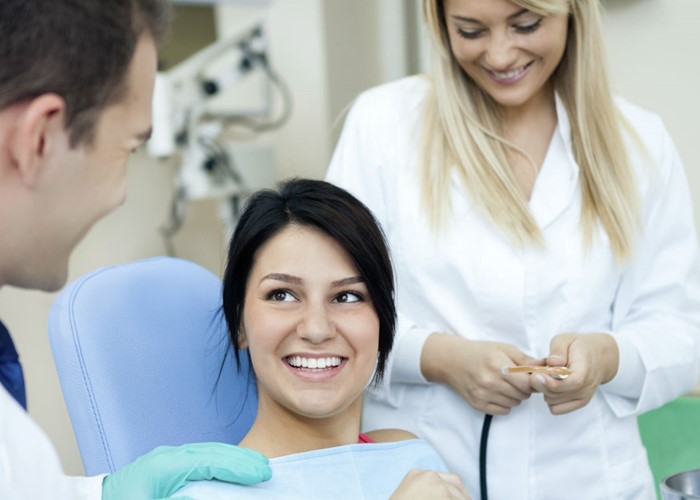 As the OFT opens an investigation into the costs of the dental market, we look at ways to ensure you don't pay through the nose for healthy teeth!
There was a time, many years ago, when my mum thought I should move into dentistry. Over and over again, she would say: "There's always money in teeth." And she's right really – we will always be looking for experts to help keep our mouths healthy, and so there will always be a demand for dentistry services.
But it's how much we are paying for those services currently that has the authorities concerned.
A non-routine inspection
The Office of Fair Trading has opened a market study into how well both private and NHS dentists are working for people like you and me. The OFT wants to act on concerns raised by a number of consumer bodies that significant numbers of patients are confused about dental treatments and prices.
The study will look at how these services are sold, whether the information given to patients about the different practices, treatments and payment methods are adequate, and how easy it is to change dentists.
There will also be an investigation into how well the current customer redress system works.
There's always money in teeth
My mum had it right – dentistry really is a big money industry. The sector was worth £7.2bn last year, and is forecast to hit a whopping £8.2bn by 2014.
And it's the cost of seeing a dentist that is taking a toll on our oral hygiene.
A study at the start of the year by Tesco found that more than a third (35%) of us haven't been to a dentist in more than 18 months, while one in ten haven't been for more than five years. And the likely cost of the treatment is the deciding factor for a third of those staying away.
So how can you get decent dental healthcare, without it costing you a fortune?
Going with the NHS
The cheapest way to get your teeth and gums checked is to rely on an NHS dentist in your area. There are three bands of treatment:
Band one covers an examination, diagnosis, advice on preventing future problems, as well as a scale and polish if needed. This will set you back £17.
Should you need further work, like fillings, root canal work or for some teeth to be removed, this will cost you £47 (band two).
And finally, band three covers crowns, dentures and bridges. This will cost an almighty £204.
Of course, the biggest problem with relying on NHS dentists is that there is a serious shortage in certain areas across the UK. To see if you have dentists that can help in your area, head over to the NHS Choices website or text 'dentist' to 64746.
Cash plans
A few members of my family swear by health cash plans, and it's easy to see the appeal. You pay a set amount each month, and can then claim money back to help cover the cost of any health treatment you may need.
And many firms offer cash back on dental treatment. For example, the Simply Dental Plan from Simplyhealth offers 100% money back for check ups (up to an annual limit), 75% money back for a scale and polish, cash back for more serious treatment, and cover for up to four children for an extra £2.50 a month.
There are plenty of other firms which offer similar plans worth a look, like BHSF, Sovereign Healthcare and Saga.
Dental insurance
Another option is specific insurance covering any dental care you may need. Typically, it will pay towards (but not necessarily entirely cover) the cost of examinations, scale polish, diagnostic tests and any emergency treatment you need.
Of course, if your teeth and gums are generally in pretty good nick then forking out every month when you're unlikely to make many claims can work out as an expensive move.
Capitation plans
If you need a number of fillings, or bridges, then the costs can quickly mount up, leaving you facing a punishing bill. Capitation plans are a way of tackling that, by paying a fixed monthly amount towards your dental care, rather than settling up your bill at the end of your treatment.
It sounds a little like a cash plan, but there is an important difference – with a capitation plan, you are assessed by your private dentists at the outset, who will then work out how much you should pay each month towards your treatment. Obviously, the worse the state of your mouth, the larger the monthly fee.
These can work out more expensive than cash plans, but you will enjoy more comprehensive cover for your money.
Get a 0% on purchases card
If you need treatment and are going to struggle to pay for it all at once, bear in mind that you can spread your payments over 15 months interest-free if you get the market-leading 0% on purchases card, the Tesco Clubcard Mastercard.
Shop around at home and abroad!
Back in July, a health search engine called WhatClinic.com carried out a survey of the prices charged by more than 500 different private dental clinics across the nation. And the firm found that that price variations between the dentists were huge – root canal treatment on a front tooth could cost as little as £57 in Newcastle, or as much as £600 in London!
And it's not just a north/south divide. A simple dental check up could cost £13 or £125 from two different clinics in London!
So shopping around for a more competitive deal is vitally important when it comes to keeping your mouth healthy. But don't limit yourself to these shores – heading overseas may work out even cheaper. Sure, it may sound a little daunting, but dental tourism is getting ever more popular. However, bear in mind that it's far harder to fix any problems with your treatment than if you stick to a British dental firm, while follow-up appointments can be a real pain!
Be the first to comment
Do you want to comment on this article? You need to be signed in for this feature