You're missing out on £3.6bn of rewards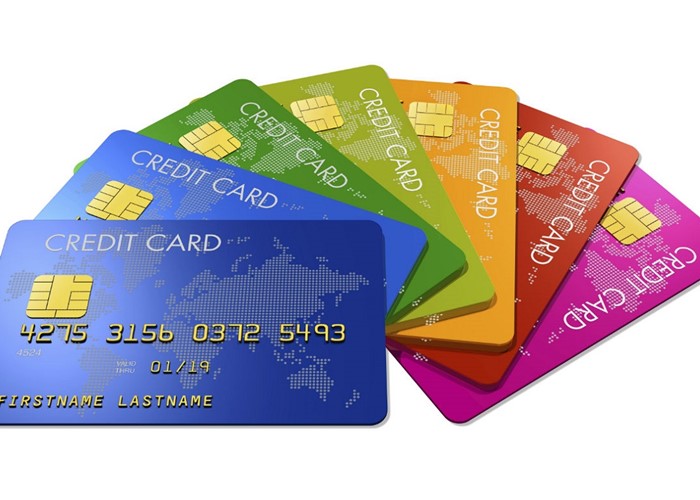 Neil Faulkner reviews 18 cashback and reward credit cards to find out which is likely to pay you the most.
American Express recently found that two-thirds of consumers are missing out on £3.6bn-worth of free money by not paying for bills on reward and cashback credit cards.
The reality probably isn't that impressive. Some consumers wouldn't be accepted for those sorts of credit cards, and such cards are a poor choice if you're unable to pay off your credit-card bills in full each month. If you fit in that category, a 0% balance transfer credit card is more appropriate.
However, if you clear your card bill every month and have a good credit record, it makes sense to use cashback or reward cards for your shopping, so that you benefit from the extra legal protection credit cards bring and simultaneously get paid or rewarded for buying your necessaries.
Let's start with cashback cards.
MBNA Credit Card With Cashback VISA
Related blog post
With the MBNA Cashback Credit Card you get 1.25% cashback on supermarket and fuel spending and 0.5% cashback on all other purchases. There are no annual or dormancy fees and there is no cap on cashback you can earn.

This should work out as the best cashback card for the majority of car drivers and families who spend no more than £12,000 per year. It also works out best for singles and those who don't drive much, provided they spend no more than around £5,000. See my table below for more details.
Capital One World MasterCard
With the new Capital One MasterCard you get 5% cashback in the first three months on the first £2,000 you spend, giving you £100 cashback (but if you spend more in that time you get no extra cashback). Such a short introductory deal is not important to me in selecting a card, but it's a very nice bonus.
The important bit is that you then you get tiered cashback depending on how much you spend in a year that makes this card the best for high spenders spending around £15,000 or more.
The deal is very similar to the long-running American Express cashback card but with fewer small-print catches that I can see, plus the benefit that far more shops accept MasterCard than Amex.
Cashback based on your annual spend
*This assumes your spending is spread evenly over 12 months, but if you load up to £2,000 of your big spending into the first three months you could earn a lot more.
Other cashback cards I looked at that were good, but didn't quite make the cut are:
American Express Platinum Cashback Credit Card
Bank of Ireland UK Moneyback Gold MasterCard
Leeds BS Platinum Credit Card Visa
Looking for a reward
I turn now to reward cards. These cards are not as easy to compare as cashback cards, because the reward relies more precisely on where you like to do your shopping, and one reward point can be worth anything from 0.2p to 4p or more. It's quite confusing.
Since these cards are so flummoxing, the card providers can more easily hide their stinginess behind marketing jargon. Hence, cashback cards work out better on almost all occasions for almost all consumers.
However, if you're fanatical about certain stores, a reward card might work out better for you. Furthermore, I believe reward cards often have lower acceptance criteria than cashback ones. That's a big plus for the many consumers who have less than perfect records.
AA credit card
The AA credit card is one of the best reward cards that I have identified. It is great provided you are a member of the AA and a loyal user of AA products, and you use your car a lot (I'm aware that's a lot of "ands").
If your spend on petrol, repairs and servicing (including MOTs) comes to more than a quarter of your credit card spending, this card is likely to work out best for you compared to even the cashback cards. This is because AA members can get £4-worth of points to spend on AA products per £100 of such spending, which is an excellent 4%.
Amex BA miles
I've chosen to review American Express' BA Miles reward card from its large variety of reward cards.
It's a very complex business valuing your BA Miles, and I've seen that many websites have had a stab at it. It seems one BA Mile might be worth between one-fifth and seven-tenths of a penny. You get between 1.5 and three reward points per pound spent, which means your reward with this card is worth around 0.3% and 1.5%, I estimate.
Related how-to guide
How to destroy your credit card debt quickly and effectively.

See the guide

Doing a handful of rough sums of my own, your chances of doing well with this card (compared to a cashback card) are boosted if you like to fly BA long-haul, or business class, or if you want to be upgraded. The problem is it depends a lot on the deals that are available. However, those who fly economy and short-haul are highly unlikely to do well.
Some more reward cards I reviewed
The play.com credit card gives you two reward points per pound spent in store and one point for spend elsewhere. Each point is worth a penny or 1%, which compares favourably with all the above cashback cards, but only if you frequently shop at Play.com – and, if you're like me, Amazon takes a lot of your business for similar products.
Speaking of which, the Amazon credit card is half as generous as Play: you get just one reward point per £1 spent at Amazon and half a point elsewhere. Still, with each Amazon point also worth a penny or 1%, you're looking at averaging a little over 0.5% in cash terms, which makes the card reasonable if you use Amazon a lot.
The Virgin Money Credit Card ties you in to Virgin products and overall I'm not impressed by its niche rewards.
I looked at the NatWest and RBS Your Points card in New card which earns points with easyJet, M&S and Amazon and found that, although the points are worth a creditable 0.5% (half-a-penny) there might be too many restrictions on what you can spend them on. Cashback is unquestionably better.
In the same article I looked at the Capital One Click Card and rated it a "typically poor reward card". Others I put in the same bin included the Tesco Clubcard credit card and the Sainsbury's reward credit card, where your reward is even less than the stingiest cashback card (the smile Classic card paying you 0.25%), as well as being restrictive in where you spend it.
The last word
Please always read the terms and conditions, including the terms on accumulating and claiming cashback and rewards, because most cards have minor peculiarities to be aware of, and can have hidden catches. Don't forget to pay your monthly bill, or the rewards and cashback can be taken away from you.
More: Compare cashback credit cards and reward credit cards | 12 ways your credit card rips you off | 10 top tips for personal loans
Be the first to comment
Do you want to comment on this article? You need to be signed in for this feature