Don't overpay for breakdown cover!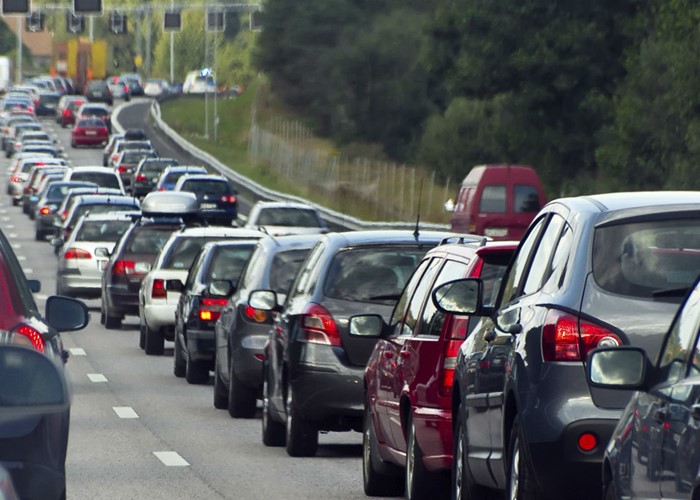 You can save a small fortune by shopping around for roadside recovery.
Way back in 1997, my wife and I were heading home one evening when her ageing A-registration (1983) Fiat Uno conked out.
The Fiat's engine had finally given up the ghost, so we were perched on the hard shoulder of the M40 in darkness and pouring rain. Thankfully, my wife had breakdown cover with Green Flag, which despatched a tow truck to scoop up her Fiat and carry us home.
Shortly afterwards, my spouse sold her Fiat for £50 to a friendly, local mechanic who brought it back to life and ran it for several more years. Meanwhile, Mrs D bought a brand-new P-reg Volkswagen Polo which gave her seven years of trouble-free motoring.
Is breakdown cover worth it?
This was the only time in 26 years of driving that my wife had needed roadside recovery. Then again, that's largely because her vehicles have always been well-maintained and serviced annually, plus we've had new or nearly-new cars since 1997.
Related how-to guide
Fuel-saving tips and cheaper car running advice to help you save money on your motoring, and beat the petrol price hikes.
See the guide
Therefore, is it really worth buying breakdown cover? I think it is, especially if (like me) you have only a basic understanding of car care, maintenance and repair. However, as always, it's important to shop around for this cover. Otherwise, you're sure to pay well over the odds for this protection.
For the record, the market leader for breakdown insurance, The AA, attends over 3.5 million breakdowns each year, which is one call-out every nine seconds. On average, call-outs take between 30 and 40 minutes, although waits in excess of an hour do happen during busy periods, especially Bank Holidays.
The basics of breakdown cover
There are various packages and levels of breakdown cover, made up of the following:
Fix at roadside: If you are more than 0.25 miles from home, a mechanic will try to repair your vehicle at the side of the road. This may include a tow to the nearest approved garage.
Roadside recovery: If your car cannot be repaired, then up to, say, seven passengers will be taken to any UK destination.
Home start: If your car breaks down within 0.25 miles of your home, a mechanic will attempt to repair it there and then.
Onward travel: Provides train tickets or a hire car, plus one night's accommodation to enable you to finish your journey.
Parts and garage bills: Pays for the cost of repairing your vehicle.
European cover: An add-on for emergency European roadside recovery.
Hence, breakdown cover is a pick 'n' mix of different options -- the more you pick, the more you'll pay. What's more, it should not be regarded as a substitute for properly maintaining and servicing your car. For this reason, many providers charge varying rates, depending on the age of your car and yearly mileage.
The market for breakdown cover is dominated by three household names: The AA, the RAC and Green Flag. Packages from these three firms cost from £28 to £153 a year.
Two Best Buys
By shopping around online, the most basic breakdown service (roadside repair) can be had for under £10, with full-service UK cover available for under £40. Here are these Best Buys:
Entry-level cover for £7
The AA usually charges £28 for its basic recovery service. However, if you buy this policy via cashback website Quidco, you get £21 cashback, reducing the net cost to just £7. (For AA breakdown policies costing over £75 and under £100, this cashback is £42; for policies over £100, it is £60.)
Rachel Robson takes a look at which car brands come out best in terms of value for money.
Please note that Quidco take the first £5 of cashback each year, so make the most of its many offers whenever you're shopping online.
Alternatively, you can buy RAC breakdown cover using Tesco Clubcard vouchers, which are worth three times their face value. In other words, some RAC policies are only a third of the price when you pay with Clubcard vouchers.
Don't forget, you can boost the number of Clubcard points (and therefore vouchers) you receive if you spend on the Tesco Clubcard Credit Card!
Full-service cover for £38
AutoAid provides the cheapest full cover -- that's why my wife has been with AutoAid for years.
AutoAid is owned by the Boncaster insurance group, which also owns the AutoNational breakdown service. Its policy costs £38 a year and includes free cover for your spouse.
This package covers you, not your car, so it doesn't matter how old your vehicle is. It covers roadside repair, towing to a garage, plus onward transport for up to six people to your destination. Also, it provides up to £65 for labour and recovery for a home breakdown.
However, unlike AA and RAC policies, this is a 'pay and claim' policy. This means that you pay the costs of repair and towing, with AutoAid repaying you within 14 days of your claim. Thus, it's important to safeguard all your recovery receipts to smooth your claim.
Keep your car in tip-top shape
Once you've bought breakdown cover, do your very best to avoid using it!
Before setting out, especially on long journeys, take ten minutes to give your car a mini-service.
Check the levels of engine oil, radiator water and windscreen washer, as well as tyre pressures. Clean your front and rear windscreens and side mirrors before leaving. Also, have your battery checked regularly. To avoid unexpected hazards, always drive within speed limits, even more so in poor weather conditions and at night.
In addition, charge your mobile phone before setting out, as it will be your lifeline to emergency and breakdown services. It's also worth noting the AA now has a funky, free iPhone and Android app to pinpoint the exact location where you've broken down.
Finally, here's wishing you many years of breakdown-free motoring!
More: Get quality quotes for car insurance | The best-value car insurer in Britain | The whiplash scam that's costing you £££
Be the first to comment
Do you want to comment on this article? You need to be signed in for this feature