GetGo: Tesco launches checkout-free store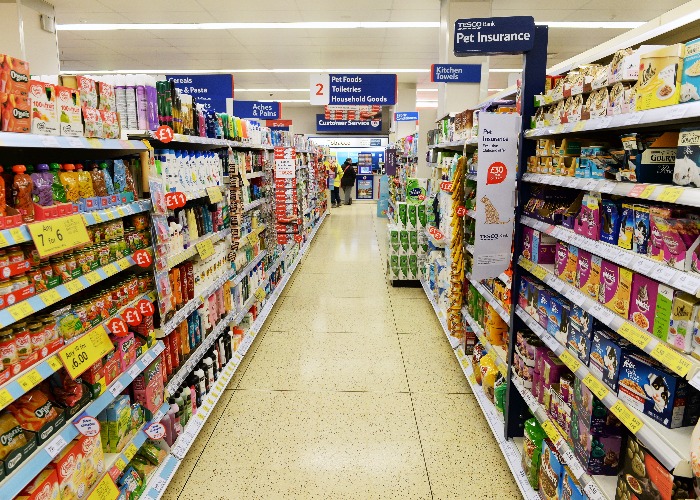 Shoppers who visit Tesco's GetGo store can simply pick up the items they need and leave without having to head to a till.
If you believe some industry experts, then the shopping experience of the future will involve simply picking up the items you want and leaving the store, without having to worry about heading to a till.
Instead, by scanning your card or supplying your account details, the money you owe will be charged automatically, without the need to make awkward small talk about the weather while you pack up your items.
It's an idea that's already starting to take off too, with the nation's biggest supermarket the latest to launch a trial of a 'till-less' store.
Tesco regular? Top tips for boosting your Clubcard points haul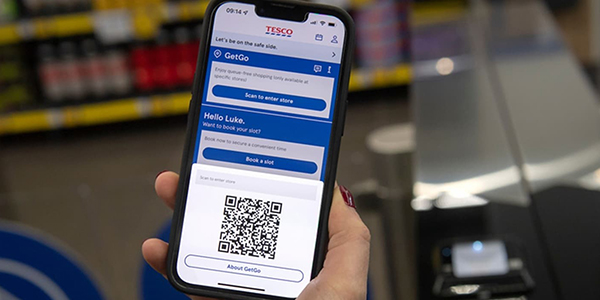 GetGo with Tesco
Tesco has launched a new type of store called GetGo at its Tesco Express in High Holborn, central London. Shoppers with a Tesco.com app can check into the store, pick up the items they need and then simply walk out without having to visit a checkout.
The store has been kitted out with technology included cameras and weight-sensors which work out what the customer has picked up then charges them for those items through the app when they leave the store.
A separate section of the store is set up for the sale of age-restricted items, like alcohol and cigarettes.
There's a separate exit too so staff can check the ID of a shopper to establish that they are in fact old enough to purchase those items.
It's worth noting that the Holborn store has been cashless since it first opened in 2018, so this is something of a logical next step.
The launch follows a trial of the technology at Tesco's store for staff at its Welwyn Garden City headquarters.
The supermarket said that it's hoping that GetGo will create a more convenient shopping experience, particularly for those who just want to grab something quickly on their way home from work, and if it proves successful Tesco will look to roll it out to further stores.
Here's how the future of shopping will look
More no-till stores coming
Tesco isn't the first grocer to give this sort of store a go.
Back in September Aldi, the deep discounter, revealed it was trialling its own form of checkout-free technology at a store in Greenwich, London.
As with Tesco, shoppers scan an app on their phone when they enter the store, pick up the items they want, and then leave without having to visit a till.
Instead, the combination of cameras and sensors will work out what they've selected, with an email receipt sent to the shopper once they've left the store and been charged.
The store is initially being tested by staff, with further trials to come involving members of the public.
Lidl is also believed to be working on its own 'scan and shop' style model, having trademarked 'Lidl Go' earlier this year, according to The Grocer.
It's not just traditional supermarkets that are targeting this form of store setup either.
Amazon has launched a handful of 'Just Walk Out' stores in the capital this year, which relies on that same technology to allow shoppers to select what they want and leave, with their cards charged afterwards.
Do shoppers want no tills?
Clearly, this appears to be the direction of travel for food retailers, large and small.
And I can certainly see the appeal if I'm only popping out to pick up some lunch on my break, or if I need to grab a couple of things for dinner on my way home.
I'm less convinced of the attraction if I'm doing a weekly big shop, though perhaps it's not that different from the self-scan service that you see in some big stores now.
Ultimately though, it will all come down to the reliability of the technology. If the process is smooth, and people are charged for the correct items ‒ and at the correct price ‒ then of course checkout-free stores will prove popular.
But if there are accuracy issues, and you end up being overcharged because the technology has made a mistake over what it thinks you picked up in your shop, then it won't take long for shoppers to take their custom elsewhere.
Be the first to comment
Do you want to comment on this article? You need to be signed in for this feature