Amazon package never arrived? Easiest way to get your money back or sort a new delivery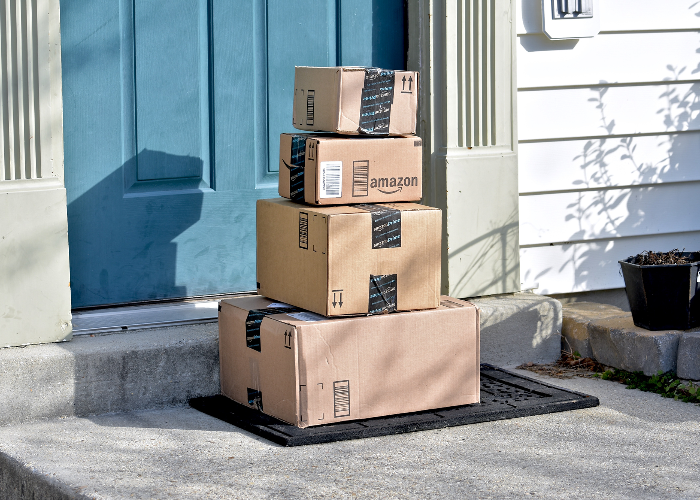 If your Amazon package never arrived, here is the fastest and easiest way to get in touch with Amazon and resolve your issue.
We're all ordering more things than ever online, but it can be tricky to get in touch if an Amazon package never arrives.
While the Amazon app and site offer many options if you want to return an item you no longer want (read this guide on the easiest way to return packages to Amazon), there isn't any easy way to tell Amazon that an item was simply never delivered.
We'll run through what you need to do if your package goes missing regardless of whether you want a refund or replacement.
What to do if your Amazon package never arrived
First, you open the Amazon site or app and ensure you're logged in before typing 'contact Amazon customer services' in the main search bar.
At the top of the page, under 'How to contact customer service?' there should be a link you can use.
Once you click this, you'll be directed to the below page, where you click 'start chatting now.'

There are four key options to choose from or you can type a message in the chatbox.
Make sure you select the missing item from your order history and say what you would like to be done to resolve the issue. For example, you might be happy with a replacement or simply want a refund if you no longer want the item.
A loveMONEY staff member tried this method [see an extract of their conversation below] when their package went missing and says the process was quick as they were immediately offered a free replacement order.
Alternatively, you can request a call back by clicking 'Need help over the phone? We can call you.' You'll need to select the order that the call is about.
Amazon says that an agent that handles the specific query will aim to contact the customer in less than a minute, although this is not guaranteed.
How to save money when shopping at Amazon
What if my missing parcel is shown as delivered?
Amazon generally offer refunds or replacements without much hassle, so the process should be really straightforward.
If, however, your item is showing as 'delivered' but hasn't arrived, there are a few things you'll need to do first before using the above method to get a refund.
Amazon recommends contacting the courier with the tracking number and asking where the package is.
It also says it's worth checking whether someone else in your home received it and checking any safe places or with your neighbours.
You should also check to see if there are any attempted delivery notices in your letterbox – these will have instructions on how to get the package redelivered or how to collect it.
If all this fails, you should raise the missing parcel with Amazon as above. If you do query an item as soon as it's showing as missing, Amazon will often ask you to wait a couple of days to ensure it isn't simply delayed before it will help you through the automated chatbot system.
Amazon's future plans, from cashless stores to home robots
Have you tried Amazon's live chat or call back option to track down a missing parcel? Feel free to comment below to share your experiences.
Be the first to comment
Do you want to comment on this article? You need to be signed in for this feature