Penalty charge notice: the areas which issue the most fines for driving in bus lanes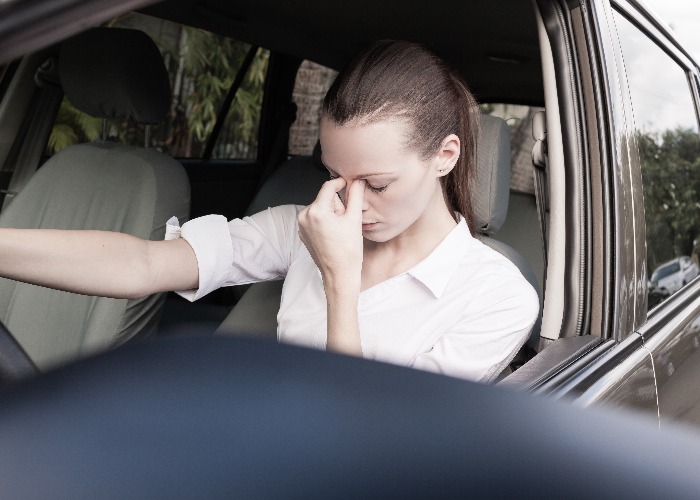 Which regions see the largest numbers of PCNs issued to drivers for moving into bus lanes.
There's no shortage of bus lanes on the nation's roads, and moving into one when you aren't driving a bus can be an expensive mistake.
New figures released this week by price comparison site Confused.com looks at the number of fines levied in 2019 ‒ the most recent details available ‒ and breaks down which areas have seen the most drivers walloped with charges.
Across the nation as a whole, more than two million penalty charge notices (PCNs) were issued to drivers.
Taken together, those notices were worth an almighty £59.6 million, demonstrating clearly just how punishing these charges can be on our wallets.
So which areas are dishing out the most notices? Here are how the different regions compare:
| | | |
| --- | --- | --- |
| Region | Value of fines | Number of fines issued |
| London | £14,688,255.96 | 301,651 |
| North West | £9,123,915.81 | 390,831 |
| Yorkshire & the Humber | £6,225,240.74 | 191,999 |
| West Midlands | £5,573,767.20 | 246,404 |
| East | £5,565,717.26 | 165,893 |
| Scotland | £5,474,029.56 | 189,025 |
| South East | £3,617,787.51 | 163,990 |
| South West | £3,486,179.22 | 122,937 |
| East Midlands | £2,539,714.53 | 94,036 |
| Wales | £2,387,340.00 | 75,927 |
| Northern Ireland | £537,008.13 | 11,371 |
| North East | £404,684.60 | 25,716 |
What's really interesting about this breakdown is that there isn't always a correlation between the number of charges being issued and the amount drivers have had to pay.
For example, drivers in the capital have had to cough up more than £14.5 million in total on bus lane fines, more than £5 million more than second-placed North West.
And drivers in the North East had to pay out over £100,000 less than Northern Ireland, even though the region saw more than double the number of PCNs issued.
The costliest local authorities
Of course, the table above details massive regions, but these PCNs are dished out by individual local authorities. Confused have also drilled down into the data to identify those local authorities which have been keenest at handing out PCN.
Manchester took top spot, having hit drivers with a whopping 241,924 PCNs. Between them, they raised more than £4.8 million.
Glasgow took second spot, with 115,534 PCNs, collecting £3.4 million, while Birmingham issued the third most PCNs at 108,841. Despite this, Lambeth brought in the third-highest amount at almost £3 million.
Save up to £250 on your car insurance in minutes with MoneySupermarket
What are the rules?
The Highway Code makes clear that bus lanes should be clearly marked by road markings and signs, which should make clear whether other vehicles are allowed to use that lane ‒ and when.
There will be occasions when you can use it, even if you aren't usually permitted to do so. This might be to pick up or drop someone off, to avoid an accident, or because there's an obstruction in the road.
If you are caught using a bus lane, then you may be issued with a PCN by your local authority.
The penalty is halved if you pay within a fortnight of being issued with the PCN. You have 28 days in order to pay it or challenge it, and if you refuse to pay then you can be pursued through the courts.
Save up to £250 on your car insurance in minutes with MoneySupermarket
Making things less confusing
One of the big problems with bus lane PCNs is that there's an awful lot of confusion about the rules, and when drivers are able to use them.
It's an issue that has been subject to a suggested change from Boris Johnson too. Last year the Prime Minister argued that first-time offenders should get the benefit of the doubt and avoid being fined.
It's an idea that has some support, with 57% of drivers polled by Confused backing it. There was also support for other potential solutions, such as clearer road signage (59%), while almost half (47%) want bus lane restrictions to apply 24 hours a day so that things are less confusing.
It's worth remembering that if you think you've been issued with a PCN unfairly, then it's well worth appealing.
We've detailed the process for appealing PCNs for parking fines, and it's much the same for bus lane offences. There are only certain grounds under which you can appeal.
According to the Traffic Penalty Tribunal, these include:
The authority levying a charge for more than they are entitled to;
The offence didn't occur (for example the signs were wrong, the vehicle was allowed in the bus lane or the vehicle didn't enter the bus lane);
A fixed penalty notice has already been issued for the same offence.
*This article contains affiliate links, which means we may receive a commission on any sales of products or services we write about. This article was written completely independently
Be the first to comment
Do you want to comment on this article? You need to be signed in for this feature