The best last-minute Christmas presents!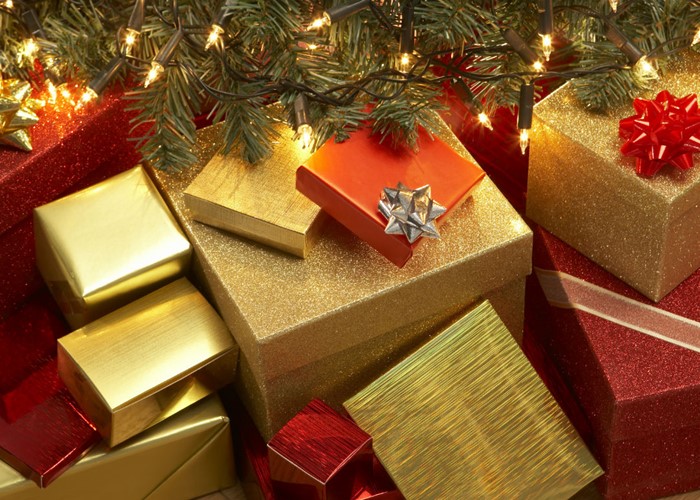 With Christmas right around the corner, we take a look at how to avoid picking up a last minute, panic buy present rip-off.
If you've left it late, and don't fancy traipsing around the high street, what gifts should you go for?
eVouchers
Sites like Groupon, Wowcher and Living Social offer cut price flash deals on everything from spa and beauty treatments to off-road driving lessons that take place in your local town or city.
There's usually money off the high street price – and all you have to do is buy online, print off the voucher and give it to your friend or family member for them to redeem.
However, do a little research to ensure that the deal on offer is actually as good as it seems. As Neil Faulkner has pointed out, group-buying websites don't always save you money.
Compare credit cards with loveMONEY
Online subscriptions
Subscriptions to magazines, newspapers, clubs or online services are another great way of picking up a last minute gift without leaving your front room.
Spotify offers gift cards that can be redeemed for Spotify subscriptions, as do other music streaming sites like Deezer.
Alternatively you could get a gift card for a TV and film streaming services, such as Netflix , blinkbox or Amazon Prime Instant Video.
Most major magazine and newspaper titles offer subscriptions online which offer the choice of getting physical copies or digital editions or both for sixth months to a year. You can find deals on sites like isubscribe.co.uk or greatmagazines.co.uk.
At the moment you can get 12 monthly issues of Empire for £25 on greatmagazines.co.uk and there's 12 monthly issues of Wired magazine for £28 on isubscribe.co.uk.
Make your own gift
Homemade gifts are a great way of quickly and cheaply knocking up a present.
They can also show that you've really thought about it and not just gone down the shops and bought any old tat!
Read How to make successful homemade Christmas presents for some inspiration.
Promises
It may sound a bit soppy, but if you're a bit light on cash you could always give a promise as a present.
For example, promise to babysit 10 times in the next year, or do the washing up every week or even look after the dog one weekend.
It could end up saving your friend or family member a tidy sum in the New Year.
Make sure you send a signed card to go with your promise so the deal is all in writing though.
Compare credit cards with loveMONEY
Charity presents
Let's be realistic, charity gifts aren't suitable for everyone – chances are your eight-year-old nephew isn't going to see the value in getting a gift donation, but some people may.
Oxfam offers a range of Christmas charity gifts including donating a goat to a family overseas, helping with a child's education or feeding a family.
You can also give your loved one a voucher for a site like lendwithcare.org, which allows you to lend ethically to entrepreneurs in developing countries.
You can find a full list of charitable presents at charity-gifts.org.
This is a loveMONEY classic article which has been updated
Read these next:
18 sneaky ways to save money at Amazon
How to claim compensation for delayed and cancelled flights
Christmas Clubcard Boost at Tesco: double the value of your Clubcard points
Train delays and cancellations: how to claim refunds and compensation
Be the first to comment
Do you want to comment on this article? You need to be signed in for this feature