Five steps to beating your financial fear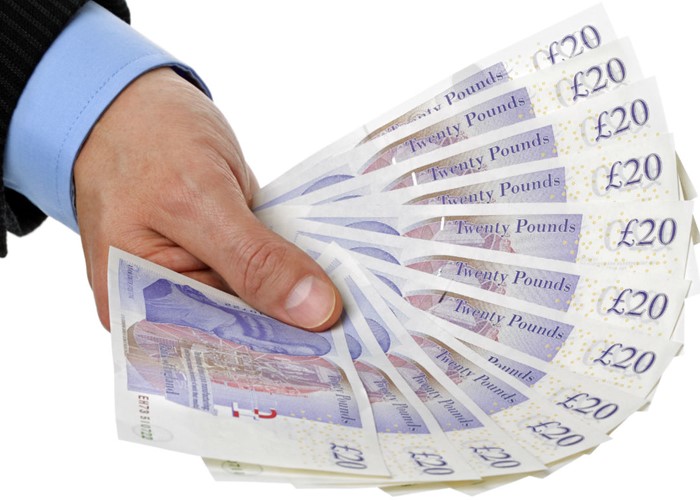 Get organised and you'll worry less about money.
Sadly many people are terrified of money. As a result, they make decisions in a hurry which often turn out to be massive financial mistakes.
However, sensible money management is simpler than you might think. Invest a little time nurturing your money, and the rewards could be substantial. Follow our five steps to reduce financial fear, and we'll be very surprised if you don't feel calmer and in control of your future at the end of the process.
So let's look at the five steps.
Easily calculate your total net worth, plus keep track of tax obligations and the value of investments, savings, assets, and other financial products with Plans. Claim your free 30 day trial today >
1. Think about your financial goals
What do you want to do with the rest of your life? Take some time to think about this.
You could start by imagining you've two million pounds on the lottery. What would you do?
Retire to Barbados? Travel the world for a year? Buy homes for your children?
Of course, only a handful of people will actually win the lottery. But this is still a useful exercise because it makes you think about your priorities.
Moving on from lottery fantasies, it helps to think about short-term goals, medium-term and long-term. It's especially important that you focus on your retirement goals.
At what age are you hoping to stop work? Do you want to stay in the UK? Will you be happy to spend your days pottering in the garden? Or will you want to travel and have lots of new adventures?
2. How much will your goals cost?
This is probably the hardest step. OK, you can find out what a round-the-world trip will cost. Or the price of a property.
But it's not so easy to figure out how much money you'll need to fund a comfortable retirement.
Our guide How to work out how much you need to save for retirement has step-by-step instructions on how to make a decent start.
3. Get all your documents in one place
If you haven't sat down and looked at your complete financial picture, you could be spending too much and saving too little.
So you need to find all your financial documents and put them in one place. People at different stages of their lives will have different documents but you'll need at least some of these:
- recent payslips;
- recent tax returns (if you fill one in);
- bank statements for both current and savings accounts;
- any documents about any pensions you have;
- details of any ISAs you may have – cash or stocks and shares;
- details of any shares, unit trusts or any other investments you may have;
- recent credit card bills;
- mortgage details and recent statements.
Once you've got all these together, our new Plans service can help you see your full financial picture.
All you need to do is enter your financial information, or you can get us to do it for you, and Plans will do the rest. You'll get an instant snapshot of your wealth at the touch of a button.
And then you can see if you're spending more than you saving, and if you need to take action.
Claim your fee trial of Plans today and let us securely add in all of your financial data for you >
4. What has to change?
So you know how much you're worth, how much you're making each year and you have some idea about what your financial goals will cost.
Here's the next question: will you be able to afford those goals?
If the answer is no, ask yourself if you can make changes so that the goals become affordable?
Maybe you could cut your spending and pay more money into your savings account as a result. Perhaps you could move to a smaller home. Or trade down to a cheaper car.
We'd also suggest that you keep a spending diary for a month. Keep a record of everything you spend – right down to a Mars bar. Or even better, use our free, secure Track service. You'll be able to see all your debit and credit card spending in one place, and that spending will automatically be placed into categories for you.
At the end of the month you'll probably spot areas where you can save, and then you can set budget targets using Track. Log in every day and you can see whether you're hitting your targets.
The other way to change things is to boost your income. That probably won't be easy, but it's worth having a really good try. Extra cash could enable you to achieve your life goals. Even better, it could give you security and peace of mind.
5. Draw up a plan for your financial future
You're almost done now! All you need do is draw up a plan for your financial future. This should include:
- your goals;
- when you plan to achieve them;
- when you plan to retire;
- how much you'll earn each month;
- how much you'll spend each month;
- how much you'll save;
- and an outline of what you'll do with your savings.
Once you've got a plan, try your very best to stick to it. Our new Plans service can help you every step of the way. It's a place where you can see your entire financial life – from your mortgage to your pension to your investments – in one place.
But Plans also gives you an instant snapshot of your wealth. So you can see if you're on track for the financial future you want or if you need to change things.
Only by regularly reviewing your financial situation will you be able to make your later-life goals a reality.
What's more, by keeping on top of your money, you'll conquer your financial future now.
Achieve the financial future you want with the help of lovemoney's Plans – sign up for your free trial now >
This is a classic lovemoney article
More on planning for the future:
How to work out how much you need to save for retirement
Be the first to comment
Do you want to comment on this article? You need to be signed in for this feature