How to avoid a Christmas hangover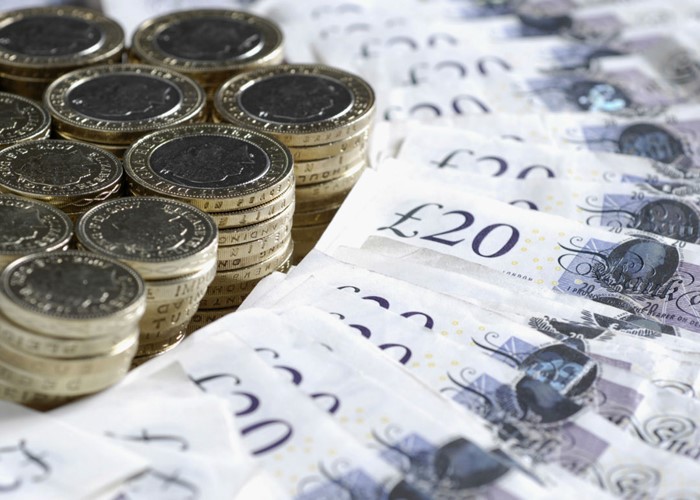 If you're worried about getting into debt, follow these top tips to help avoid a hangover at Christmas!
For many people Christmas can be a worrying time. While they want to enjoy themselves and treat their loved ones to an array of gorgeous gifts, going on a spending spree can push them further and further into debt.
Although most of us have some kind of debt to deal with – whether it's a mortgage, a credit card, or an overdraft – debt can be very dangerous if you're not completely in control of it. And once you're deeply in debt, it can be very difficult to get out of it.
So if you want to ensure you can still enjoy Christmas without getting into mountains of debt, here are 12 top tips.
1. Create a budget
Sit down and work out exactly how much you have to spend and how many people you need to buy presents for. Be realistic when you do this and make sure you include the cost of socialising as well as gifts. Using a budgeting tool like our MoneyTrack service can help you keep on top of exactly how much you are spending.
You may find it's easier to simply withdraw a lump sum from your current account and only spend that amount, rather than relying on your debit or credit card which could encourage you to spend more.
Read Set yourself a budget and stick to it for more help.
2. Plan ahead
Similarly, try to plan ahead and decide exactly which presents you're going to buy in advance. That way you're less likely to panic buy the closer it gets to Christmas and end up spending more than you intended. Create a spreadsheet so you know exactly how much you've spent on each person.
3. Manage expectations
If you know things are tight this Christmas, explain this to friends and family. They're bound to understand and you may find that they're in the same boat anyway.
4. Club together
If you've got numerous cousins, nieces and nephews that you really have to buy presents for, see whether you can club together with relatives and buy something together.
5. Make your own
If you're feeling particularly creative, why not try and make your own gifts? There are some great ideas here.
Similarly, making your own Christmas decorations can be a lot of fun and far cheaper. Check out these paper decorations on the HousetoHome website.
6. Spend the right way
If you can't afford to pay for Christmas in one go and you need to use a credit card, make sure you use a 0% on new purchases credit card. That way you can spend on this card without worrying about the interest stacking up.
The Tesco Clubcard Credit Card, for example, offers 16 months of interest-free spending. Just make sure you've paid off your bill in full before the interest-free period comes to an end.
While taking out a 0% on new purchases credit card can be a wise move, taking out a store card is not. Unfortunately, when you're out doing your shopping, it's pretty likely a salesperson will try to convince you to sign up for one.
But store cards charge outrageously high rates of interest – often as high as 30% - and if you can't pay off your bill in full each month, not only will you be paying out a LOT in interest, it's also going to take you a very long time to pay off that debt.
You should also avoid the temptation of taking out a loan to help you with your Christmas shopping - particularly a secured loan. Secured loans are secured against your home and sometimes your car. This means that should you fail to keep up with your monthly repayments, you could lose your home or your car.
If you really think a loan is the only solution to your problems, make sure you take out an unsecured loan as you won't need to provide any security against the loan. Read Derbyshire BS cuts personal loan rate again! for a look at the top loans around at the moment.
And whatever you do, make sure you steer clear of payday loans.
7. Shop around
Always shop around to ensure you're getting the best deal on your shopping. Shopbots such as Kelkoo and Pricerunner will help you to find the best price for whatever it is you're buying online, and if you use websites such as vouchercodes.co.uk and HotUKDeals, you might be lucky enough to find a voucher code which will save you even more money!
We've given some of the newer sites a test run: check out Flubit.com: the new shopping website that will save you cash, BeforeWeBuy, TopCashBack, Voucher Comparison: shopping tools put to the test and The best secret Christmas bargain websites.
What's more, don't forget to use a cashback website such as Quidco or TopCashback to earn money back as you spend. Each week we highlight the best cashback offers in The best Christmas present cashback deals this week.
8. Don't forget your everyday bills
However much you want to enjoy Christmas, it's important not to forget about all those bills. Your rent, mortgage, utility bills and so on still need to be paid and if you don't pay them on time, you risk losing your home or having your gas and electricity cut off.
So make sure you've taken this into account and consider switching to a cheaper tariff so your bills aren't so large next month.
9. Don't give in
If your kids are pleading with you to get them the latest must-have present, don't feel guilty if you simply can't afford it. If it's going to push you into debt, you're better off not buying it!
10. Enjoy the free stuff!
There are plenty of activities you can do over the festive period that are absolutely free. Carol singing, making mince pies, watching the kids in the school nativity, playing board games – all of these activities won't cost a penny (aside from the mince pie ingredients) and are a great way to spend time with the family.
11. Watch out for the sales
When Christmas is over and the January sales begin, don't get too carried away. The shops might be packed full of tempting bargains, but it can be far too easy to whack everything on your credit card and worry about it later. So make sure you have a budget before you hit the shops and stick to it.
12. Speak up
Finally, if you're seriously struggling with your finances, don't keep quiet about it. There are plenty of places that offer free debt advice such as the StepChange Debt Charity, Citizens Advice, The National Debtline and Christians Against Poverty.
So don't bury your head in the sand and hope your debt problems will vanish on their own – because they won't. Speaking to someone can feel like a huge weight has been lifted off your shoulders and if you speak to any one of the debt advisory services mentioned above, they'll be able to help you get your finances back on track. Check out Where to get free debt advice.
This is a Lovemoney classic article which has been updated.
More on Christmas and money:
Be the first to comment
Do you want to comment on this article? You need to be signed in for this feature