20 ways to have a cheap Christmas 2011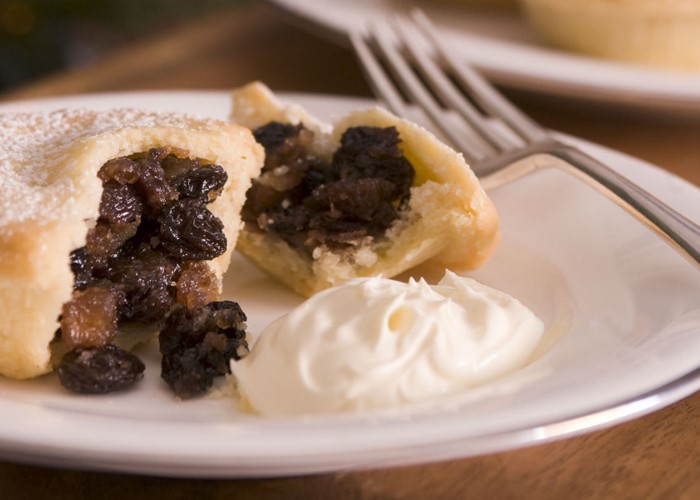 If you need to have a frugal Xmas, don't panic. Here are 20 frugal festive tips to keep you going and help you to have a cheap Christmas 2011!
This article is now out of date. For a comprehensive, up-to-date guide, please read How to have a cheaper Christmas
We're down to the final fortnight until Xmas. If you're anything like me, you've probably left the bulk of your shopping to the last minute, and now face a desperate rush to get it done quickly, and cheaply!
The good news is, there are still plenty of ways you can cut costs in the run-up to the big day. Here is our bumper guide to saving money.
1. Draw up a frugal budget
Draw up a frugal Xmas budget - factoring in the cost of food, presents, decorations etc - and try your best to stick to it.
To get things started, have a read of our new How to manage on a budget guide.
2. MySupermarket
Use MySupermarket to find out where you can get the cheapest festive ingredients. The site compares the price of groceries at ASDA, Tesco, Sainsbury's and Ocado.
3. Party on the cheap
If you're planning to celebrate Christmas with a meal out, find a cheap and cheerful place to do it. For example, at my local Wetherspoon's you can enjoy a Xmas main meal and drink for only £6.59, while at Pizza Express you can get three courses for just £16.95!
4. Always compare prices
When shopping for Christmas presents, find the item that you want at the cheapest price using price comparison websites like Kelkoo or PriceRunner. I'm also a big fan of sites like Find-DVD and Find-CD too, since those are the sorts of presents most of my family end up with from me!
5. Get cashback
You can also save pounds by shopping via cashback websites like Quidco or TopCashback. Egg has also launched its own cash-back store, which it reckons will deliver a return of almost £30 if you used it to buy this year's most popular presents. Read The best way to shop online to find out more.
6. Hunt for vouchers
Before you spend any cash, see if there are any voucher codes you could use to knock down the cost of your purchase. One of the best places to look is the consumer-led bargains website HotUKDeals, but there are loads of others to check out including vouchercodes.co.uk, myvouchercodes.co.uk, latestdiscountvouchers.co.uk, discountshoppinguk.co.uk, and voucherseeker.co.uk.
7. Book the cheapest travel deals
Are you about to make your travel arrangements to see friends and family this Christmas? Read Cut the cost of your train fare first.
8. Buy the cheapest petrol
If you're driving to see your loved ones this Christmas, have a look at specialist comparison site PetrolPrices. You can use to it track down the cheapest fuel in your area.
9. Save energy and money
Lining the wall behind your radiators with reflective foil is a cheap way to save energy and money. It will also help keep your home cosy on Christmas Day! For more ways to save energy, read Six ways to fight back against greedy energy companies!
10. Get free stuff!
Are you looking for a Christmas tree or some decorations? Perhaps you need some extra chairs, so everyone can fit round the Christmas dinner table?
Before you spend any money, see what you can get free. Using sites like Freegle, Freecycle and SnaffleUp, you can pick up a huge variety of items other people want to give away. Also, be sure to have a read of Top 10 freebies for winter.
11. Get secondhand bargains
If you can't get what you're after for nothing, see if you can hunt down a secondhand Christmas bargain for just a few pence. Furniture, clothes and gift possibilities are all out there - you just need to know where to look. Read Where to find buried treasure to find out more.
12. Find frugal recipes
If your wallet is struggling to cope with the catering over the Christmas break, have a root through our Frugal recipes series.
Chef Paul Warburton, has come up with a host of delicious and nutritious meals, using cheaper cuts of meat and cheaper, more sustainable fish.
13. Make your own gifts
You don't need to be a crafty genius to make affordable and thoughtful Christmas gifts for family and friends. If you need a little inspiration, read Twelve good cheap Christmas gift ideas.
14. Take in a (cheap!) show
Panto season is in full swing, and for many people, Christmas is the time we treat ourselves and take in a show. However, the theatre doesn't have to cost the earth. There are lots of ways to cut the price of your evening out: Read 6 ways to cut the cost of theatre tickets to find out more.
15. Don't let a cold clear you out!
If you come down with the sneezes and sniffles this Christmas, don't spend over the odds on big name brands. Cheaper, generic drugs will do exactly the job, providing they contain the same active ingredients.
Read Save money on medicines to find out more. And of course, if you think you might have something serious, do go to the doctor!
16. Budget beauty
Is there someone you want to impress at this year's Christmas party? Before you blow a month's wages on a new outfit, read How to look beautiful on a budget. It does exactly what it says on the tin!
17. Dodge seasonal scams
You can save a heap of money by avoiding the scams and rip-offs that rear their ugly heads at this time of year. For ten tips on how to avoid being 'had', read Don't be a Christmas scam victim, while don't forget to check out This scam will ruin your Christmas.
18. Make your loyalty points count
Many people save up their supermarket loyalty card points all year, and then spend them on a whopping Christmas dinner shop.
In fact, loyalty points are usually worth more if you spend them online, rather than at the supermarket. Read The best loyalty schemes in the UK to find out more.
19. Recycle for cash
There are now many websites that allow you to recycle things you no longer want, and make some money out of it.
Act now to recycle clothes, books, CDs, ink cartridges or even mobile phone handsets, and you could have some extra cash in your pocket by Christmas. Read Six things you can recycle for cash to find out more.
20. Get help from lovemoney.com
Be sure to check lovemoney.com for all sorts of Xmas themed stories aimed helping you have a fantastic Xmas, while saving you a few quid at the same time!
This is a lovemoney.com classic article, that has been recently updated.
Be the first to comment
Do you want to comment on this article? You need to be signed in for this feature