Scammers exploiting protection meant for you!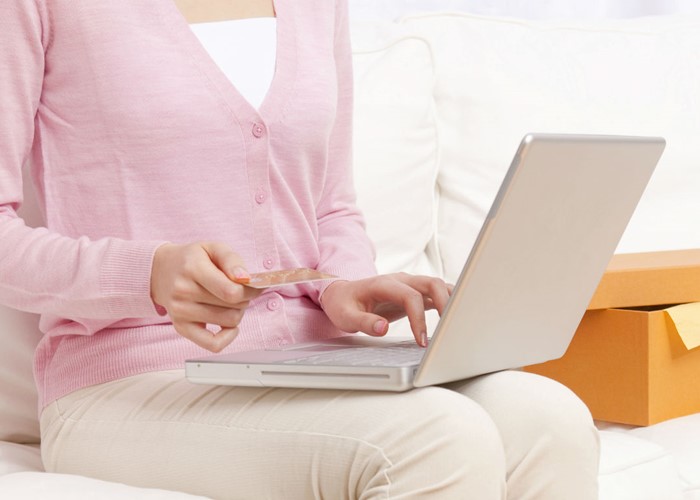 It's meant as vital consumer protection, but fraudsters are using Section 75 to make big bucks!
When it comes to buying things with a credit card, from holidays to nice clothes, Section 75 is an invaluable piece of protection.
As regular readers will know, Section 75 of the Consumer Credit Act means that if you spend more than £100 on a single purchase on your credit card and something goes wrong, your credit card provider is equally liable for compensation with the firm you're buying from. So if the airline goes bust, at least you know you should still get your money back.
However, it's now emerged that scammers are taking advantage of the legislation.
Buying tickets online
The scam works like this. Fraudsters will set up authentic looking ticket websites, offering entry to everything from international football matches to Take That concerts, festivals to comedy gigs.
However - surprise, surprise - the tickets on offer don't actually exist. When the customer is informed that their tickets will not be arriving, they are encouraged by the fraudsters to go back to their credit card companies to claim the money back.
And because most of the time they succeed in getting a refund from the credit card company – while their original cash is still in the pocket of the fraudsters – they tend to be happy enough, and don't view it as a scam and report it.
A growing fraud
What's more, this is far from a small problem. Some industry experts suggest it's now worth around £12m a year - hardly small change, but that figure is likely to increase.
Last month, ticket retailer Viagogo reported a number of dodgy sites appearing, all claiming to offer Take That reunion tour tickets even before the official sale date. Perhaps the fact some of these sites had failed to spell reunion correctly should have set alarm bells off in the minds of potential users!
Part of the reason that the scam is becoming more prevalent is that it seems pretty genuine. The sites all look above board, and the scammers often buy sponsored links online, so that their site appears on search engines when you search for a certain term.
Related blog post
But there's also the copycat problem. Once one scammer finds a tactic like this that works, you can bank on others soon following suit.
So if you're buying tickets for an event online, what should you be doing to make sure your money is going to a genuine retailer?
Have you heard of them?
One thing to consider before you start putting in your credit card details is, have you heard of the website you're using? Sites such as Ticketmaster are authorised ticket agents, and so have built up a reputation because they are completely above board.
On the other hand, if you're using Cheapotickets.com and you've never heard a thing about them before, alarm bells should start ringing.
As ticket retailer Viagogo says, just because a site comes up on a search engine when you search for Take That, or whatever, it doesn't mean they will be legitimate or be able to supply you with valid tickets.
Do some research
Of course, just because you haven't heard of the site before, that doesn't mean it's a scam. So it's important to do some research.
That means more than just a Google search on the company's reputation. Instead, check whether they have UK contact details on their website (rather than simply an email address), whether they are VAT registered, and whether they have a full limited company name that you can check out on Companies House.
Rachel Robson reveals five of the worst scams around...
According to Safeconcerts.com, you should avoid foreign sites like the plague. This is because if there is any problem with the tickets it will be a nightmare trying to get your money back. And reporting the issue to the authorities will be a waste of time as they will use the foreign location of the site as an excuse not to do anything.
If it looks too good to be true...
... then it usually is. Is the site offering tickets to an event that is already sold out? Of course, many 'sold out' events release extra tickets nearer the date of the event, so it can be tricky working out whether the ticket offer is genuine or not. However, erring on the side of caution is always advisable.
Similarly, if a website is offering tickets for an event that hasn't actually gone on sale yet through the official channels (the companies listed on the adverts for the event from the promoter or venue), then you should be sceptical.
Are they a member of STAR?
STAR stands for the Society of Ticket Agents and Retailers, a self-regulatory body for the entertainment ticketing industry in this country.
And so long as the outfit you're buying from is a member, you can rely on a certain standard of information and service, as well as an independent dispute resolution service if anything goes wrong.
You can check out the members of STAR on the trade body's website.
Check the delivery details
It's normal practice for your tickets not to be sent out until close to the event date, as this helps cut down on counterfeiting. However, some major retailers offer updates on their websites on when the tickets are dispatched, so you have an idea of when they should arrive.
A reputable seller will not arrange to meet you outside the venue to hand the tickets over in person!
Be careful on eBay and Gumtree
Sites such as eBay and Gumtree have their uses, but when it comes to buying tickets, they are probably best avoided. If the tickets aren't genuine, or don't turn up, there's no real process in place for getting your money back.
More: How to get lots of money - quickly! | Five great British money taboos
Be the first to comment
Do you want to comment on this article? You need to be signed in for this feature