Five things you must do before 2011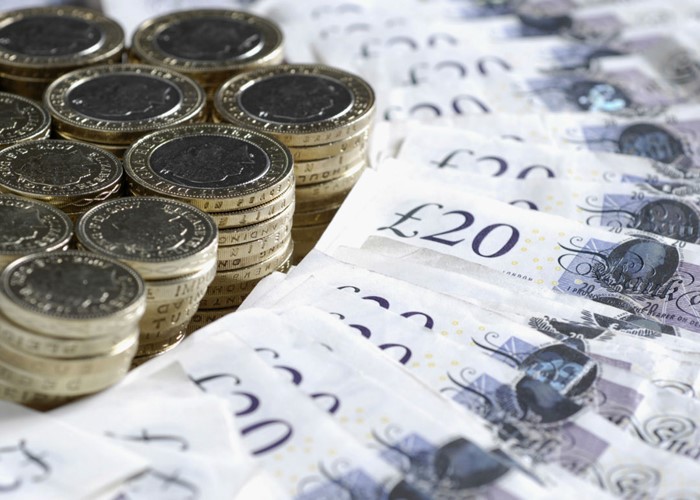 The end of the year is drawing in, so here are five things you should do before 2011...
It's true that the older you get, the faster the years seem to pass by. And quite frankly, I can't believe we're already in the month of October, which means Christmas and the New Year aren't far away.
But with the end of the year rapidly approaching, this is the perfect time to start getting your finances in gear.
So here are five financial tasks you should consider carrying out before the year-end - some of which will help you to prepare for the festive season, and many of which will save you money!
#1 Switch your utility provider
Sadly, winter isn't far off. And that means we can all expect chillier times in our homes and higher heating bills.
So before the colder weather kicks in, take the time to think about switching your utility provider to see if you can move onto a cheaper tariff. If you're concerned it's going to be a lot of hassle and use up a lot of your time, don't be. Switching suppliers doesn't have to be difficult and you can easily use the lovemoney.com electricity and gas comparison tool to see whether there's a cheaper tariff out there for you.
It takes around three minutes to get a quote and could save you more than £700 a year!
To keep your costs low, make sure you check out online tariffs and consider paying by direct debit. It's also worth investigating whether paying for dual fuel – using the same supplier for both your gas and electricity – works out cheaper.
Rachel Robson gives you the lowdown on five ways to cut your energy bills
#2 Clean up your debt
Before you get into even more debt over the Christmas period, take the time to clean up the debt you already have!
If you have a lot of debt on a credit card and you're paying a high interest rate, switch to a credit card with a low interest rate, or better still, no interest rate at all!
A great way to do this is by using a 0% balance transfer credit card. For example, the Barclaycard Platinum with 16 Month BT Visa offers 16 months interest-free on all balance transfers. So that means you can start tackling your debt head-on, without worrying about the interest stacking up. Just bear in mind you will have to pay a 2.9% transfer fee.
Similarly, if you've got an overdraft, now's the time to sort it out. If you're paying a lot of interest on your overdraft, consider switching to a current account that will provide you with an interest-free overdraft.
The Santander Preferred Overdraft Rate Account offers an interest-free overdraft for one year. So you'll have 12 months to try and whittle your overdraft down to nothing, without worrying about paying any interest. (After 12 months, the rate jumps to 12.9% EAR). Bear in mind, you will need to fund this account with at least £1,000 a month and switch over all of your direct debits and standing orders.
If your overdraft is fairly small, however, the First Direct 1st Account offers a £250 interest-free overdraft. What's more, you'll receive £100 for switching over to First Direct, and if you're not happy with the customer service, you'll be given another £100 to leave. Be aware you will need to pay at least £1,500 into the account each month or take out a First Direct product, such as insurance, to qualify.
Rachel Robson highlights three ways to tackle your overdraft and get rid of it for good.
For further tips, read Three ways to get rid of your overdraft for good.
#3 Apply for a 0% on new purchases card
If you can, try to budget carefully over the festive period and don't spend more than you can afford to.
However, if you know you're likely to do a spot of splurging for your loved ones, get yourself a 0% on new purchases credit card. That way you'll get to enjoy a year or more of interest-free spending.
It's worth doing this sooner rather than later to ensure you receive your card before you start your Christmas shopping. Typically, it takes around 10 working days to receive a credit card once you've applied for it. But with demand likely to go up closer to Christmas, it's well worth getting ahead of the game.
The Tesco Clubcard Credit Card offers a market-leading 13 months interest free on all of your spending. So that means you can make all of your Christmas purchases without worrying about how much interest you'll end up forking out at the end of it.
Just remember to pay off your balance in full before the 13 month period is up, otherwise you'll be hit with an interest rate of 16.9%. And don't use the Tesco card for balance transfers as well as spending, otherwise you'll be caught out by negative order of payment.
Of course, if you always manage to pay off your credit card bill in full, it's worth applying for a cashback credit card instead and be rewarded for your spending. For example, the American Express Platinum Cashback Card offers 5% cashback in the first three months – perfect for that Christmas shopping! After that, you can earn up to 1.25%.
Read Credit cards that make shopping cheaper for more information.
#4 Get the right card for your holiday
If you're off on holiday before the end of the year, make sure you use the right type of plastic while you're abroad. Standard debit and credit cards often charge a foreign transaction fee as well as an ATM withdrawal charge.
To avoid this, one option is to use a prepaid currency card. There are numerous prepaid currency cards on the market, including offerings from FairFX, CaxtonFX, Travelex and my Travel Cash. For a full break down, read The best cards for spending abroad.
Related blog post
Rachel Wait writes:

If you're preparing for your holiday, find out how you can get your hands on some great foreign exchange rates with my Travel Cash…

Read this post
However, using a prepaid currency card doesn't always guarantee you'll avoid fees all together. So other options to consider include the Halifax Clarity Card and the Santander Zero credit card as these cards won't charge you for withdrawing cash from an ATM when you're overseas, and you also won't get charged for foreign transactions, providing you clear your debt entirely when you receive your bill.
#5 Buy big goods ahead of VAT hike
Finally, with VAT going up from 17.5% to 20% in January (eek), the time to buy big items is now! So if you're thinking about buying a car, television, furniture, or even a holiday, make sure you do it before the end of 2010. For some top tips about this, read Beat the VAT hike.
So make sure you get organised and prepare yourself for the New Year in plenty of time!
More: 7 things you should never buy cheap | Give yourself a £5,000+ pay rise
Be the first to comment
Do you want to comment on this article? You need to be signed in for this feature