Coronavirus: how the vulnerable and self-isolating can get help with food shopping, bills and more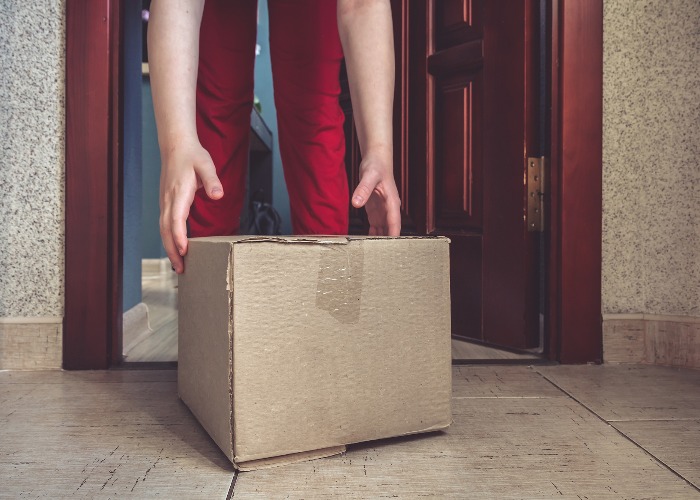 Can't leave the house at all during the COVID-19 pandemic? We reveal how you can get help with food shopping, accessing your cash, bills, prescriptions and more.
Need help? Register your details
The coronavirus pandemic has dramatically changed how we live by restricting what we can do, how we shop and transforming how we work.
But this situation can be even more challenging for the vulnerable and self-isolating who must stay inside at all times, making it difficult for them to get hold of essentials, including food.
Fortunately, there is a lot of offer to help those who are vulnerable or self-isolating, which we will run through in this handy guide.
Before we reveal the services and help on offer, it's worth making sure you've registered with this Government service if you're classed as 'extremely vulnerable.'
Some supermarkets use data from the UK Government to identify and help vulnerable customers. By registering, you'll be able to get help if you need it, including getting hold of essential supplies.
What Coronavirus means for your money: sick pay, travel insurance, mortgages and more
Supermarket volunteer cards
If you can't leave the house, a volunteer card will allow you to nominate someone to shop on your behalf at a certain supermarket.
So far, Asda, Marks & Spencer, Sainsbury's and Waitrose offer volunteer cards for their stores.
You can buy these online and send it to your volunteer via email or leave it for them in a safe place. Then, they can shop on your behalf, pay with the card/e-gift card, and drop off your shopping in a safe place for you to collect.
These cards are helpful as you're not exchanging cash or financial details and you'll be able to get help while reducing the risk to both yourself and the volunteer.
Shopping restrictions: new rules at Asda, Sainsbury's, Tesco & more explained
Companion bank cards
Self-isolating and vulnerable people can order a second debit card or 'companion card', which allows someone else to buy goods on their behalf.
Starling Bank offers a second debit card to personal account holders, which is PIN protected with a limit of up to £200.
It can only be used to pay for goods in-store, and can take up to five working days for the card to be delivered, which can be ordered via the Starling app.
You need to make sure you can trust the person with this card – there are no refunds if someone misuses it, so there are risks.
Coronavirus scams: fake 'Tesco' vouchers, dodgy tax refund emails and more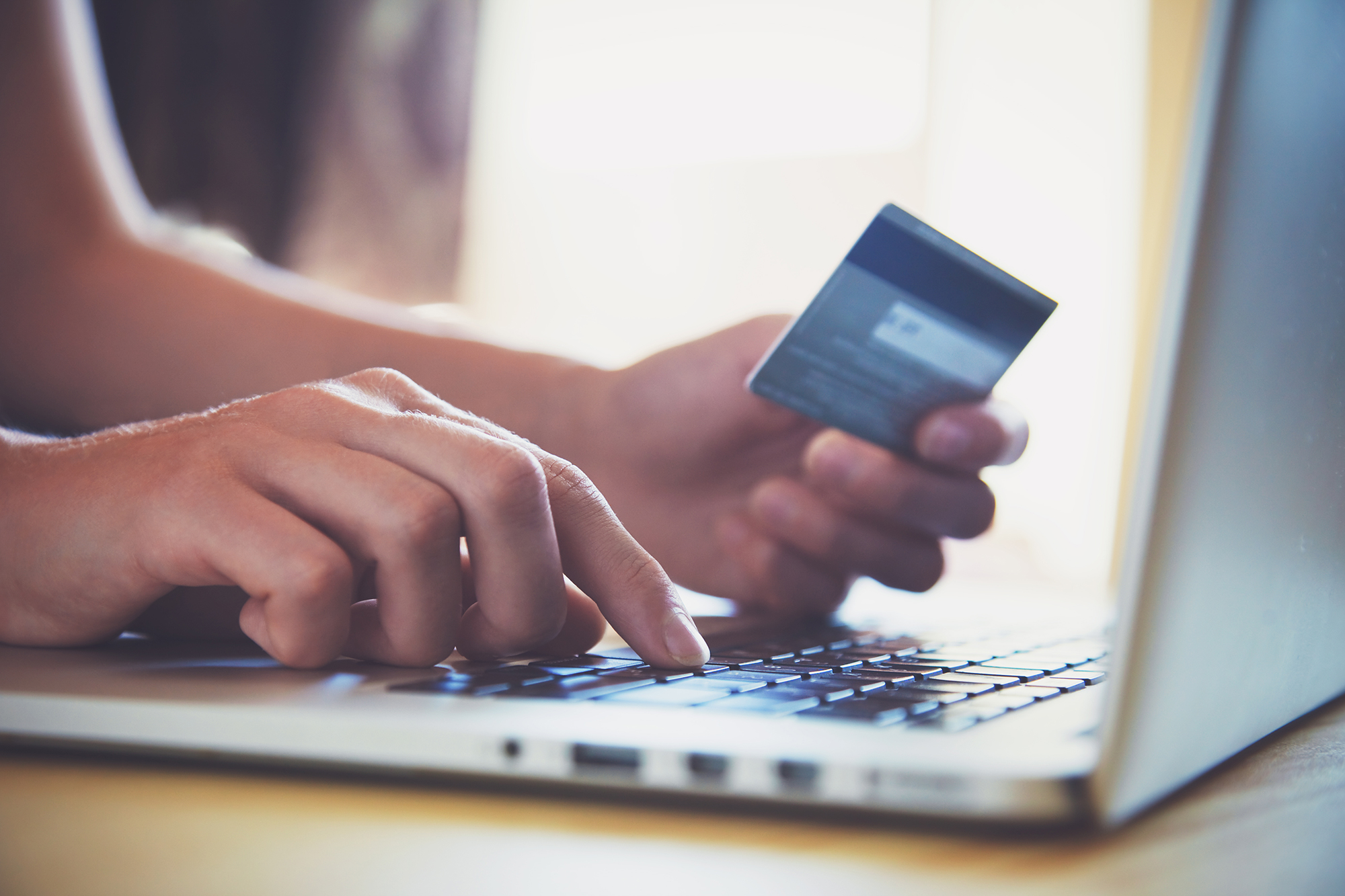 NatWest and Royal Bank of Scotland (RBS) offers a companion card, which can be loaded with up to £100 every five days, while ATM withdrawals are restricted to £50.
While this card does not share a PIN or long card number with your debit card, make sure you trust whoever is helping you out, as you may not get a refund if they don't spend it on your goods.
If you're interested in this card, you need to call 0800 051 4176 (NatWest) or 0800 051 4177 (RBS) to get one.
Alternatively, NatWest/RBS offers a fee-free cash delivery service to your door – you'll need to contact one of the above numbers.
Getting cash from the Post Office
The Post Office is working with the Department for Work and Pensions (DWP) to contact vulnerable customers and those self-isolating in England (with a Post Office Card Account) to see whether they need cash delivered.
Once the DWP are notified that you need a cash delivery, the Post Office will make sure cash is sent to your home using Royal Mail Special Delivery and that it arrives by 9pm the next day.
Due to how this scheme works, you won't be able to apply – you'll need to be contacted.
Alternatively, you can contact your bank or building society to find out whether they offer 'Payout Now' to get hold of cash with the help of someone else.
With Payout Now, participating banks and building societies send a barcode voucher to a nominated account via text, email, or post, which can be exchanged for cash in any Post Office branch.
The Post Office also allows customers to name an individual to cash in a cheque and collect money on their behalf in branch via its 'Fast PACE' service.
You'll need to get in touch with your bank if you want to use either service. A full breakdown of how each service works is available here.
Opinion: supermarkets must raise their game to help elderly shoppers
Essential food boxes
Some supermarkets offer food boxes, including Aldi and Morrisons.
We've excluded Marks & Spencer from this roundup as their main box includes lots of treats or offers boxes that solely include fruit, meat or veg instead of a broader range of essentials.
You can order Aldi's essential food box online for contactless delivery straight to your door. The food box costs £24.99 (including delivery), weighs around 14kg and has an estimated time delivery of two to three working days.
It includes handwash, toilet tissue, chocolate, milk, rice pudding, salted peanuts, biscuits, teabags, coffee, baked beans, plum tomatoes, pasta sauce, canned tuna, three cans of soup, chilli con carne, rice, pasta, part-baked rolls, and canned carrots, as well as sweetcorn.
Please note, the contents of the food box may vary slightly depending on what's available at Aldi.
You can also order an essential food box from Morrisons online with contactless delivery – either a vegetarian (£35) or a meat version (£35), which should feed two adults for one week.
To order, you select the box you want and a delivery date – the driver should put your box on your doorstep or in a safe place.
Morrisons doesn't specify what exactly will be in the box. A typical box may include baked beans, soup, pasta sauce, milk, butter, cheese, bread, rice, pasta, as well as vegetables and essential household items.
The meat version will also include meat products such as sausages and bacon, as well as fresh chicken or beef.
Tesco 'COVID-19 shop for free' voucher scam email: how to spot it's fake
Getting a priority online delivery slot
Supermarkets have experienced a surge in demand both in-store and online, but they are taking measures to try and help the vulnerable and self-isolating get hold of online delivery slots.
Asda is trying to get essential deliveries to customers who are viewed as 'extremely vulnerable' and have no-one to help. The supermarket identifies those eligible using Government data.
If you're extremely vulnerable, you should make sure your email address, phone number, and address match those given to the Government – or ask a family member with an account if they can update their details with yours.
If you're self-isolating and can't book a slot, Asda recommends using the Volunteer Shopping Card. Lucky enough to book a slot but are self-isolating? Follow these instructions to notify Asda.
Morrisons offers a doorstop delivery service for the vulnerable and self-isolating. Call 0345 611 6111 and select option 5, although you can only order essential items and no cash payments will be accepted.
If you place your order before 5pm, Morrisons will aim to deliver the next day – but you must live within 10 miles of a store and there is a limit of three of each product with this service.
Managed to get hold of an online delivery slot? Don't forget to mention if you're self-isolating in 'Delivery Instructions' at checkout or in your 'Address Book' after ordering.
Sainsbury's says elderly and vulnerable customers have 'priority' for delivery slots. If you've got a letter from the NHS and are registered as 'extremely vulnerable,' Sainsbury's will get in touch.
If you're self-isolating and struggling to get a delivery slot, you could consider buying a Volunteer Shopping Card. If you're lucky enough to get a slot, make sure you inform Sainsbury's if you're self-isolating.
Tesco says it will contact its most vulnerable customers (as identified by the Government) to offer them priority home delivery slots.
If you need a priority delivery slot, call 0800 917 7359 and Tesco will do its best to help. All priority delivery slots have an 8-hour deliver window – either 10am to 6pm or 2pm to 10pm.
Similar to other supermarkets, use the 'delivery notes' box to inform Tesco if you're self-isolating or let the driver know at the door.
Waitrose is prioritising delivery slots for vulnerable or elderly customers, so they'll be in touch to arrange deliveries.
As for those who are self-isolating and can't get a delivery slot, you could use an e-gift card or ask someone to pick up a Click & Collect order on your behalf – they will need the order number and ID.
Coronavirus money dos and don'ts: mortgage, benefits, bills, pensions & more
Getting help with energy bills
Struggling to pay your energy bills? You can get help from your supplier, although it is taking longer for customers to get through to customer services.
Some companies offer live chat or online forms to get in touch and you may be able to reduce your Direct Debit or apply for a payment holiday online. Alternatively, you may have to call to get support.
Ofgem, the UK energy regulator, says the Government has agreed emergency measures with suppliers to support struggling customers.
You should contact your supplier directly as they could help out by reviewing your payment plan or by offering more time to pay.
Alternatively, they could give you a payment break or even offer access to any 'hardship funds.'
Below are contact details for some of the biggest utility providers:
British Gas: 0333 202 9802 (Monday to Friday, 9am-5pm)
EDF Energy: 0333 009 6992 (Monday to Friday, 8am-8pm; Saturday: 8am-2pm)
E.ON: 0345 052 0000 (Monday to Friday, 8am-8pm; Saturday: 8am-6pm).
npower: 0800 073 3000 (Monday to Friday, 8am-8pm; Saturday: 8am-6pm)
OVO Energy: 0330 303 5063 (Monday to Friday, 8am-6pm)
Scottish Power: 0800 027 0072 (Monday to Friday, 8am-8pm; Saturday: 8.30am-4pm; Sunday: 10am-4pm)
SSE: 0345 070 7373 (Monday to Friday: 8am-6pm; Saturday: 9am-2pm)
What if I have a pre-payment meter?
If you have a pre-payment meter and can't top it up for any reason, you should get in touch with the company in question either online or over the phone.
They might let someone else top up your meter for you or send a pre-paid one in the post, which you'll have to pay for online or at a later date.
Alternatively, an engineer can be sent to top up your meter.
Households owed £1.7 billion by energy firms – but bigger bills are on the way
Getting prescriptions in self-isolation
Need a prescription delivered but can't leave the house? Boots, Lloyds Pharmacy and Superdrug may be able to help, but there could be delays with deliveries due to high demand.
Boots may be able to deliver your prescription to your home if you're elderly, vulnerable, or self-isolating and have no-one to collect what you need. If this your situation, contact your local pharmacy team who will arrange to deliver your medication for free.
Lloyds Pharmacy recommends asking someone you trust to collect your prescription for you if you're vulnerable or self-isolating. Alternatively, Lloyds says you can sign up to the National NHS Volunteering service, where you can receive support from a member of your local community.
Superdrug can deliver prescriptions free of charge via its Online NHS Prescription Service. You'll need to register for this service.
Best freebies & perks during Coronavirus lockdown: free musicals, TV, games, audiobooks & more
Getting your takeaway delivered in self-isolation
Being isolated doesn't necessarily mean you can't order takeaway food, but you should take precautions if you're self-isolating or vulnerable.
If you're ordering food via Deliveroo, select 'contact-free delivery' at checkout.
Add your delivery instructions so the driver knows where to leave your food and they'll wait at a safe distance to make sure you collect it. You should receive a notification when they're nearby.
Just Eat also offers contactless delivery. Simply decide on what to order and include any delivery instructions in the 'Leave a note for the restaurant' box.
Uber Eats now leaves all deliveries at the customer's door to ensure a lack of contact.
The driver will take a photo of the order and knock on the door, as well as contact you through the app when it has been delivered.
Be the first to comment
Do you want to comment on this article? You need to be signed in for this feature