Student finance: how to make your maintenance loan last longer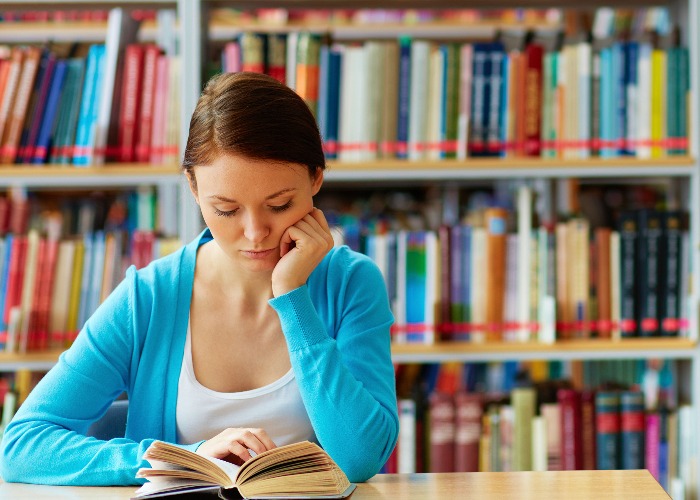 Going to university doesn't mean you have to live off baked beans for three years. Here's how to afford nights out, good food and Netflix on the cheap.
Are you ready?
You've received your A-level results, secured your place at university and updated your Facebook status – now the excitement begins. But have you thought about money?
Receiving your first student loan might make you feel like a lottery winner, however without a thorough budget, you could find yourself falling into the cash-strapped student stereotype.
Whatever your means, there's no need to live off baked beans for the next three years.
We asked student accommodation provider Unite Students for their top money-saving tips to help first-time students end the term with some cash in hand.
Apply for extra funding
From bursaries to scholarships to grants, there are plenty of schemes out there to give students a financial boost through university.
These funds will depend on certain criteria, and finding out what's available, what you're eligible for and finally getting your hands on the cash will take a bit of time and perseverance, but it will be worth the legwork in the long run.
Your university will most likely have a student support office who should be your first point of contact.
Also look at the Scholarship Hub for a list of available bursaries and scholarships.
Get the right student bank account
Several banks offer great student incentives for opening an account, from gift vouchers to Amazon Prime Student membership and railcards.
Don't just talk to your local bank; loveMONEY's put together a list of the best student accounts and you can apply for most of them online.
Beyond incentives, you should be looking for an account that'll give you a big 0% overdraft.
That means if you have to much month at the end of your money, it'll be much easier for you to get back out of debt later.
Don't be afraid to haggle
There's no harm in asking for the best deal – you can save yourself a small fortune by taking part in some clever haggling!
Whether it's your phone contract, your broadband bill or your car insurance, many things can be discounted with a bit of polite persuasion.
Don't know where to start? loveMONEY's put together a guide to getting your way.
Budget your booze
Freshers week is renowned for its alcohol-fuelled antics, but boozy nights can leave you with a big dent in your funds – not to mention a sore head.
Try to limit your spending by having drinks at home or volunteer to be the designated driver for the night and avoid alcohol altogether.
Read more about cheaper ways to get your booze here.
Smart shopping
Ask any student – food (and drink) will be one of the biggest drains on your budget.
Make sure your basket is full of value items instead of branded products and try shopping at the end of the day to take advantage of the best discounts (you'd be surprised at the bargains available).
Be sure to sign-up to cashback websites like Top Cashback and Quidco, particularly if you shop online a lot. That way, even your little luxuries are making you money back.
Plan your meals
Grabbing lunch, dinner or even a coffee on the go might not seem like a big expense, but these treats will quickly add up.
Planning your meals in advance, batch cooking, brewing your own coffee to-go and taking a packed lunch to lectures are all great ways to avoid the temptation of expensive takeaways.
You can find hundreds of easy recipes and insta-worthy dishes on loveFOOD.
If you must go to a restaurant or a cinema (and your date won't go anywhere else), loveMONEY's got a trick to get you 50% off BOTH.
Take advantage of discounts
Congratulations – you're now eligible for a huge variety of discounts!
The NUS Extra card costs just £12 and while you shouldn't splurge on a shopping spree, it is a great way to take advantage of cheaper cinema tickets, discounted clothing and money off selected restaurants.
Many beauty salons also offer discounted treatments for students if you can go midweek.
Stick to catch-up
Why spend £150.50 on a TV licence when you can take advantage of all the awesome streaming services out there?
There's no need to buy a licence if you're only watching programmes via catch-up websites like Netflix or Amazon Prime Video.
You can get a six-month free trial on Amazon Prime Student – or get it free with some bank accounts – whilst Netflix offers family packages if your parents also watch it and feel generous.
Just don't watch BBC iPlayer or a live broadcast online - you could face a fine of up to £1,000.
Earn a bit on the side
Students can save – or rather earn – hundreds of pounds by taking on a part-time job.
Not only will the extra cash flow make your student life much more affordable but having a part-time job will give you valuable skills and work experience that will benefit you in later life.
Here's a list of 10 part-time student jobs you might not have thought of before.
Go hunting
Unite Students is offering university students the chance to earn a year's free tuition – more than £9,000 – if they can complete a free 'digital scavenger hunt'.
The hunt consists of 18 clues spread across three different stages and will lead students to hidden codes.
You can start the hunt here; you need to complete is before 5th September to be eligible.
Be the first to comment
Do you want to comment on this article? You need to be signed in for this feature