Amazon refund tips and options: easiest method to return or exchange unwanted items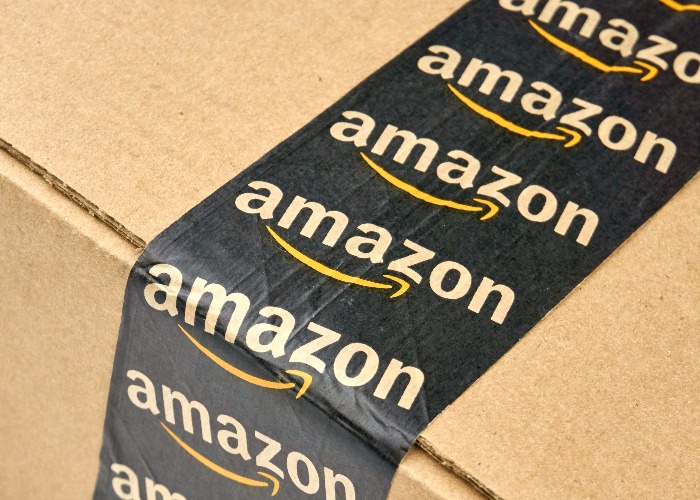 The Amazon refund process is extremely simple, as we explain in this guide to the top exchange and refund tips and methods.
Amazon refund tips: returning an item to Amazon
You can get a great deal of loot from Amazon, but sometimes you'll want a refund on your purchase. The item could be faulty, it might not fit or perhaps you just don't want it anymore.
Customers can return multiple items, but you may see different return options depending on the seller, the item or your reason for returning it.
Here's a handy guide to show you how to return your goods quickly and hassle-free.
If you want to make sure you get the best deal on all future purchases, have a read of our guide to shopping like a pro at Amazon.
Return an item you've ordered on Amazon
First off, go to the Returns Support Centre and click Return Items. Find the order you want to return and click on the return from that order. If you're struggling to find the order, type the item into the search bar and hit Search Orders.
Select the items and enter the number of items. You'll see a Reason for return menu which you can add any extra info you need to by using the details box.
If the item was sold through Amazon.co.uk, go ahead and select your return option. Those who choose to return via Amazon Locker will be asked to choose a locker location there and then.
However, if you bought it through a seller, you'll need to click Submit for Approval. This is because some sellers will need to review your returns request and if it's approved they'll provide a label and instructions on how to return it to you.
The next step is to print your label and return authorisation, though some sellers won't ask you to do this.
The only snag is that you'll need a printer. If you don't have one, you can request for one to be sent via email later on.
Alternatively, somebody else can print the label for you. Then it's just a case of putting the return authorisation on the inside of the package and attaching the label to the outside.
Make sure to delete anything personal on items like laptops and cameras before you return them.
Get rewarded for your spending with a cashback credit card
How refunds work
Most refunds are issued based on the payment method you used. You might even be offered an instant refund option.
These are either refunded to your credit card or given to you as an Amazon UK gift card balance, depending on what you selected. You'll need to return items within 30 days.
Just be aware that if you opt for an instant refund, the request will be processed instantly but it may take 5-7 business days for it to display on your payment card statement.
| | | |
| --- | --- | --- |
| Payment method | Refund method | Refund time (after the return is received) |
| Payment card | Instant refund to payment card | Instant |
| Payment card | Instant refund to gift card | Upon completion of the return request |
| Payment card | Refund | 5-7 business days |
| Amazon.co.uk gift card | Gift card balance | 1 business day |
| Promotional payment | No refund issued | N/A |
| Payment card & Amazon.co.uk gift card | Payment card, gift card balance, or both | 5-7 business days for payment card and 1 business day for gift card |
| Pay monthly | Pay monthly instalment | 5-7 business days |
If your refund hasn't come through by the appropriate time listed above, you'll need to contact Amazon to chase it down.
You'll be refunded your return costs on items sold or fulfilled by Amazon up to the standard delivery cost if the item is incorrect, damaged, defective or if you're returning shoes and clothing.
Free returns
In some cases, Amazon will let you return items for free. If the item says 'free returns' next to the price, then it's eligible for free returns.
You can return eligible products in new and unworn condition in the original packaging within 30 days of receipt of delivery for a full refund. However, original delivery fees aren't refunded.
For products fulfilled by Amazon, you'll get a notification email when your return has been processed. Sit tight, as it could take up to five working days.
If you return a mix of products that are eligible and ineligible for free return, Amazon will deduct postage for the ineligible products from your refund amount.
Items bought from sellers on Amazon Marketplace will need to return items directly to the seller.
Now read: the amazing life of Amazon founder Jeff Bezos
Exchanges
Again, this is all done through the Returns Support Centre. Head over and click Start a Return. Find the order you want to return – if you can't see what you're looking for, type Search all orders into the search bar and click the Search Orders button.
Select the item you want to exchange and then choose a reason from the reason for return menu.
An exchange order will be created using the same delivery method you used for the original purchase. You can then use the label provided to you to send your original item back. Return it within 30 days so that you don't get smacked with a charge for both the original and the exchange.
If you're exchanging for a different size, Amazon will take this into account. You'll be charged if it costs more and refunded if it costs less.
Returning gifts works in much the same way, except that you select Return a gift when you head over to the Returns Support Centre.
Now read about Amazon's ambitious plans for the future.
What about Kindle purchases?
Go to Manage your content and devices (you'll need to sign in to do this). From Your Content, hit the Actions button next to the title you want to return, and then choose Return for Refund. In the pop-up window, select Return for refund.
I want to return something from AmazonFresh
In most cases, AmazonFresh won't accept returns. But if you receive something that's damaged or unsaleable, you can.
You know the protocol by now: head to the Returns Support Centre. Just follow the on-screen instructions and select Refund when prompted.
Be the first to comment
Do you want to comment on this article? You need to be signed in for this feature