Join the Nectar scheme
If you join the Nectar scheme, you'll get one point for every £1 spent in-store and online and for every litre of fuel bought in a Sainsbury's fuel station.
Following a recent revamp of the loyalty scheme, you'll get weekly, time-limited offers at Sainsbury's via the Nectar app or online.
You can also collect Nectar points at lots of retailers, including Argos and eBay, while you can spend your points at the likes of Caffe Nero, Vue and Eurostar.
Some Nectar partners, including eBay, will offer bonus points just for linking your accounts. So, it's worth checking where you can collect points on the Nectar website or the app.
You can also earn two Nectar points for every £1 spent at Oxfam's online shop (via the Nectar site).
Boost your points
There is usually a Double Up event every year, where you can swap your Nectar points for twice the usual value of vouchers to spend in specific departments.
The next double-up event is likely to take place in November although this is yet to be confirmed.
You should also check out deals that Nectar's partners offer. While 500 points are worth £2.50 at Sainsbury's, you could put these points towards money off Eurostar tickets, cinema tickets or money off items on eBay.
Use a Sainsbury's credit card
Sainsbury's offers a range of credit cards that offer 0% balance transfers and new purchases for a set amount of time and come with the chance to earn Nectar points, .
For example, the Dual 19 Month Credit Card, which offers 0% interest for up to 19 months on balance transfers and new purchases, allows you to collect 500 Nectar points every time you spend £35 or more on Sainsbury's shopping with your credit card, up to 10 times in the first two months.
So, you could end up with an extra 5,000 Nectar points simply by going grocery shopping.
And if you use this credit card at Sainsbury's, Argos or on Tu Clothing, you'll collect up to three Nectar points per £1 spent, plus one point for every £5 spent elsewhere.
Of course, as always with credit cards, the key is only to use this if you know you can manage the debt.
You might want to use the 19-month interest free period to spread the cost of a purchase. But by the time the interest free period is over, you need to be in a position to pay your credit card bill in full and on time every month, or the cost of having the card will far outweigh any benefits.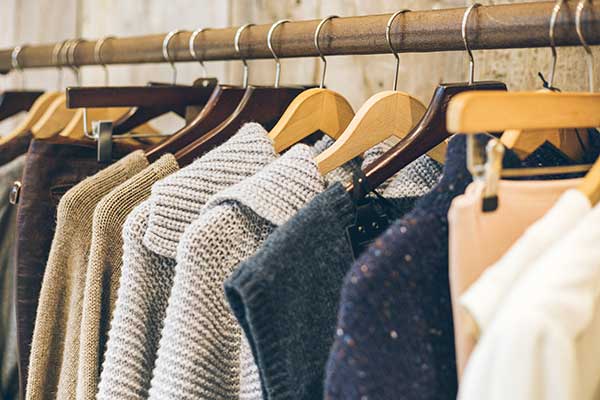 Hunt down freebies & competitions
Sainsbury's will tie up with brands every so often in order to offer freebies. The key is to know where to find them.
A hunt around the Sainsbury's website may throw up the odd freebie. You also might be able to win something when you check out the competitions page.
It's also worth signing up for alerts from the Sainsbury's page of freebie websites such as FreebieSupermarket.
Discover the joy of the sales
There are two Sainsbury's sales that are loved by bargain-hunters: the fashion sale and the toy sale.
There are clothes sales at the end of the season like everywhere else, but for a limited time, you may occasionally get 25% off everything too.
The clothes sale is currently ongoing and it's worth keeping an eye out for any deals on school uniform, which is a massive help covering back-to-school costs.
The 'up to half price toy sale' in October has been a godsend to parents in the past, who swap messages on parenting and deal-hunting sites in the run-up to the event, trying to get confirmation of the dates and the best deals.
Buy your wine twice a year
If you have room to store it, then you need never pay full price for wine again.
Typically, around the end of the summer and around October/November for the past few years, Sainsbury's has offered 25% off the cost of wine when you buy six bottles or more.
You may be able to combine this with other deals to get a reasonable bottle of wine at a discounted price.
If you have room to store it, you can bulk-buy, and save a fortune on wine.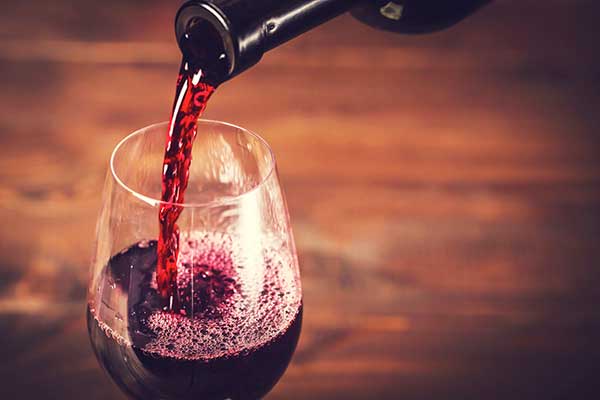 Invest in a delivery pass
If you have your shopping delivered, then depending on when you want it (and if you spend between £40 and £100) you'll pay between £1 and £7 for delivery.
If you spend under £40, delivery will cost £7. To save money, you can sign up for a delivery pass.
An anytime delivery pass lets you book up to one slot every single day, at any time, and costs £60 for the year. Alternatively, you can get the anytime pass for six months (£35) or for three months (£20).
If you're happy getting your shopping on a Tuesday, Wednesday or Thursday, you can get a midweek delivery pass, which is just £30 for a year or £18 for six months or £10 for three months.
To qualify for a delivery under these deals, you need to spend at least £40 each time.
Track down deals for new customers
If you've never ordered from Sainsbury's online before — or your other half hasn't, or you haven't from your current address, there are often special deals to encourage first timers to give Sainsbury's a go.
At the time of writing, there are no special deals, but in the past, new customers have been able to get £18 off any order of £60 or more or £20 off any order of at least £100.
So, it's worth checking the website regularly to see whether you can save money.
Downshift your brands the clever way
Each supermarket offers a generic own-brand version of branded goods, at a fraction of the price. The standard advice is therefore to switch from a pricey brand to own-brand and save a fortune.
Of course, that assumes that the generic copy is the same, and while sometimes it's a close match – or even better – sometimes it's not a patch on the original.
Most people will tell you to experiment with a few switches each time you shop. If you don't like the generic version, you can switch back to the brand, but if you do like it, you can stick with the own brand.
There are two short-cuts that may mean you don't have to experiment with absolutely everything.
SupermarketOwnBrandGuide has tried and rated many products, and will let you know, for example, that Cornflakes are just as good as the branded stuff at Sainsbury's.
Unfortunately, they haven't tried everything, but it will at least give you a head start.
You can also watch a few episodes of Eat Well for Less so you can keep an eye on the things the team shift down to — and those where they tend to stick with the expensive products.