Save money on your new boiler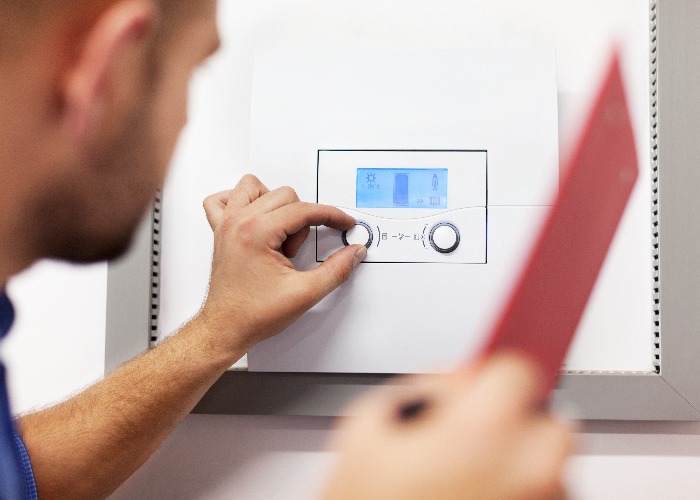 If your boiler isn't staving off the winter chill like it used to, it's time to get a new one. Follow our guide to get a replacement at the best possible price.
Should I replace my boiler?
Boilers tend to last for up to 15 years. The older they get, the harder they have to work to heat your home, and the more inefficient they become. As a result, you end up spending more for the same results.
That's not to say that just because a boiler is old that it needs replacing. If you get it regularly serviced then it should last longer anyway.
But if you have to keep turning to the repair man, then it's probably time to get a new boiler.
Compare gas and electricity tariffs with loveMONEY
Know your boiler
It can all be a tad confusing, but knowing what type of boiler you have can help you diagnose any problems as well as helping you decide what type of new boiler you want next.
Combi boiler: These are the most popular in the UK as they provide both central heating and hot water, can be gas or electric and they don't come with a cumbersome hot water cylinder.
The downside is that they're pretty tricky to install and you might lose water pressure if you need to run water in more than one place at a time.
System boiler: Also known as a sealed system, these boilers come with a water cylinder and no water tank. You can get hot water from multiple sources at the same time, but it doesn't run instantly and the hot water can run out.
Conventional boiler: Conventional boilers (also called open vent or regular) have both a cylinder and a tank. Again, you can get hot water from different taps simultaneously but it can run out and needs time to reheat.
What to consider before you choose a new boiler
The key question you need to ask here is how long it will take to pay it off your new boiler.
A G-rated boiler will need to be replaced as they're not terribly energy efficient. If you replace it with an A-rated boiler and a full set of heating controls you could save around £340 and 1,500kg of carbon dioxide a year, according to the Energy Saving Trust.
Say you bought a £1,500 boiler. It would take you take you about four and a half years to pay it off thanks to the savings you make.
Think about how much space you've got before you decide on a new model. If you've got a smaller house it's generally better to go for a combi model so that you don't need to waste space with a hot water cylinder.
Energy Company Obligation (ECO)
Those who privately rent their home or are on certain benefits may be eligible to get their boiler replaced (or at least repaired) under the Energy Company Obligation scheme (ECO). There are quite a few conditions so contact the Energy Saving Advice Service on 0300 123 1234 to see if you're eligible. For those of you based in Scotland, contact Home Energy Scotland on 0808 808 2282.
If you live in Northern Ireland you could be eligible for Boiler Replacement Allowance. Administered by the Housing Executive, the scheme is for households whose gross income is less than £40,000 and helps with the cost of replacing boilers which are at least 15 years old.
Compare gas and electricity tariffs with loveMONEY
Be careful when choosing an engineer for your new boiler
We say it about everything, but it really is best to gather quotes from a range of installers before you sign up for a new boiler.
Have a look at the Competent Person Register, SNIPEF, Worcester Bosch or the Heating and Hotwater Industry Council. These are all certified and approved installers so you'll be in safe hands.
Finally, check the warranty on your boiler before you take out any type of insurance. Some will have a set warranty anyway so any extra money you fork out will be wasted.
Donna Ferguson almost fell into this trap when she was replacing her boiler. Read more about her story at How I saved £1200 on a new boiler.
Be the first to comment
Do you want to comment on this article? You need to be signed in for this feature