NHS waiting list hits 'record high'
The coronavirus pandemic has had a huge impact on the way we live and put huge pressure on the NHS, who have had to deal with millions of people falling ill with COVID-19.
In November, the number of patients awaiting treatment hit a record high of 4.46 million and referrals were well below 2019 levels, according to data from NHS England.
Millions of people are still waiting for care – and some are sadly waiting beyond the 18-week NHS target.
According to NHS England and the Independent Healthcare Providers Network (IHPN), 5.1 million people are waiting for care (as of April 2021), which is a huge jump compared to 4.2 million in April 2019.
Below is a table showing the difference in April 2019 and April 2021 between the number of patients waiting for treatment and average waiting times.
| | | |
| --- | --- | --- |
| Treatment | Number of people awaiting NHS care & mean waiting times (April 2019) | Number of people awaiting NHS care & mean waiting times (April 2021) |
| Trauma and orthopaedics | 501,217 (10.2 weeks) | 635,728 (22.9 weeks) |
| Ophthalmology | 439,868 (9.5 weeks) | 529,632 (17.9 weeks) |
| General surgery | 315,490 (9.8 weeks) | 376,508 (20 weeks) |
| Ear nose and throat | 310,528 (10 weeks) | 401,192 (22 weeks) |
| Gynaecology | 279,380 (9.1 weeks) | 382,472 (22 weeks) |
| Gastroenterology | 226,293 (9.2 weeks) | 292,672 (14.5 weeks) |
| Urology | 237,848 (10.1 weeks) | 285,477 (19.3 weeks) |
| Dermatology | 203,375 (8.3 weeks) | 223,170 (12.7 weeks) |
| Other* | 911,644 (8.7 weeks) | 1,050,059 (14.8 weeks) |
*Other medical services include surgical services, paediatric services, and mental health services.
Unfortunately, waiting times have more than doubled in some cases and the number of NHS patients awaiting surgery has soared over the last two years.
For example, the number of people awaiting general surgery jumped from 315,490 to 376,508 and the mean waiting time doubled from 9.8 weeks to 20.
This is not the only area where you would have to wait longer for treatment with waiting treatment times for ear, nose and throat and gynaecological issues also doubling over two years.
"With NHS waiting lists now at record levels, it is not surprising that more patients across the country are looking at private healthcare," said David Hare, chief executive of the IHPN.
"Recent IHPN polling showed that over a fifth of people are now more likely to consider paying for private healthcare compared to before the pandemic with this increase showing across a range of areas including cancer, ophthalmology, and orthopaedics."
If you are waiting for NHS surgery and are tempted to go private, we'll outline some of the average costs of treatment and what ways you could pay.
Private COVID-19 vaccine: can you pay for the coronavirus jab?
Wide variations in private healthcare costs
According to the Private Healthcare Information Network (PHIN) around 800,000 healthcare treatments are paid via medical insurance every year.
Costs can vary significantly depending on whether the treatment is covered by healthcare insurance or self-pay (where the individual pays with their own money).
What you end up paying also depends on your healthcare policy as the amount providers pay out varies.
First, we'll explore typical private costs for some treatments before explaining more about how much you could expect to pay.
One of the healthcare providers we looked at for this guide is BMI Healthcare as its prices are fixed (more on this later).
It's worth flagging that these are guide prices – a final price is confirmed once you have a consultation and any necessary diagnostic tests.
When we looked at costs on BMI Healthcare for the largest private hospital outside of London (The Alexandra Hospital), the London Independent Hospital and Harbour Hospital in Dorset, we found the fixed price remained the same.
But not all private healthcare providers are as consistent as the same treatment at different hospitals could vary in price, as revealed by PHIN.
For example, Nuffield Health says it costs £12,785 for a knee replacement at Guildford Hospital, but the same operation costs £15,840 at Newcastle upon Tyne Hospital.
Knee replacement surgery could cost you less than both of the above options at £11,764 at Renacres Hospital in Lancashire, which is why it's worth looking at a range of private healthcare providers.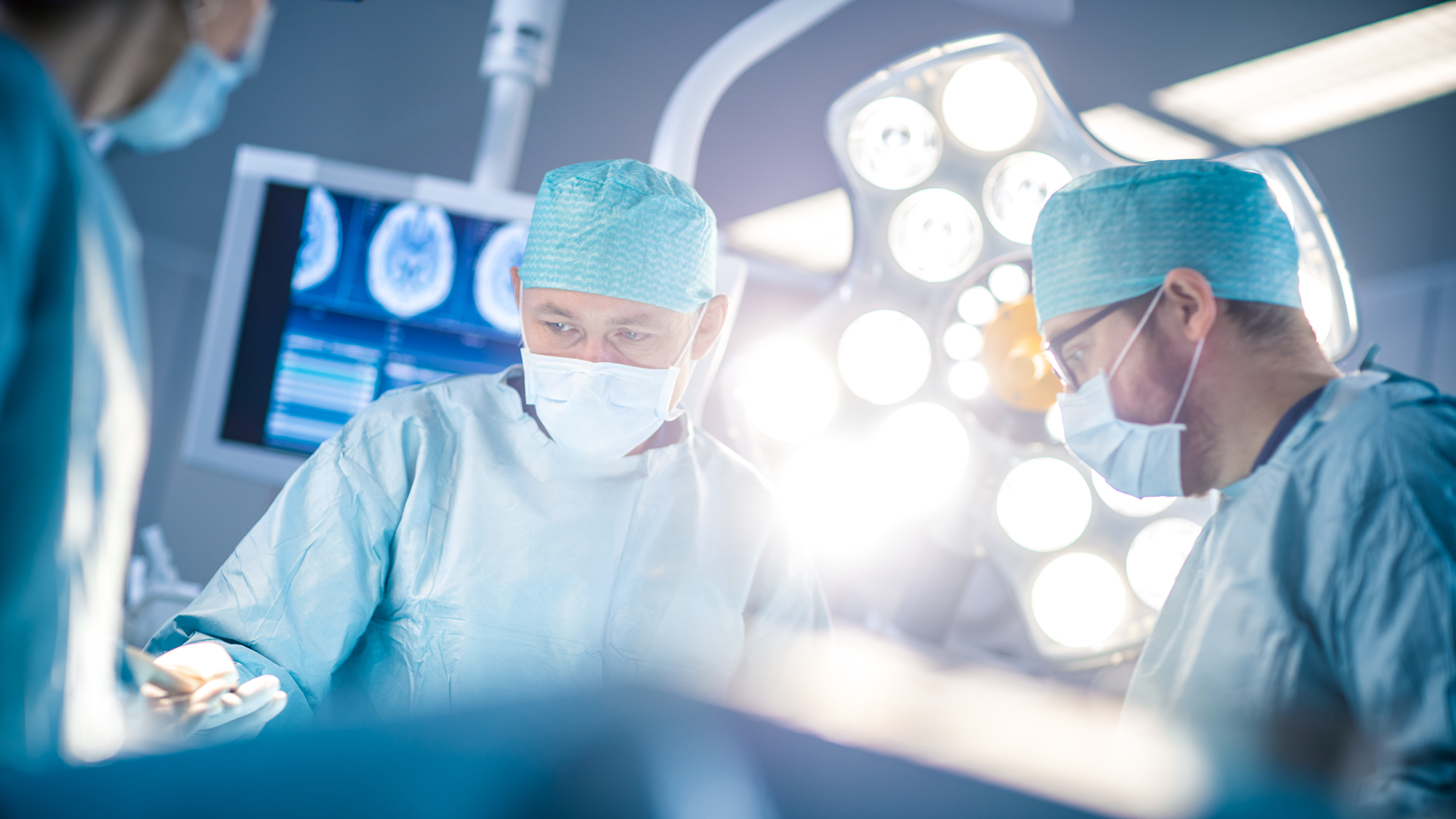 Private hip replacement surgery costs
A wide range of conditions are treated under trauma and orthopaedics, with half a million people currently waiting for treatment.
Trauma and orthopaedics cover conditions of the musculoskeletal system, including bones and joints. Surgeries may focus on repairing damaged muscles and tendons and replacing joints.
So, knee and hip replacements would fall under trauma and orthopaedics and are common operations according to the NHS.
At all three BMI hospitals, the price for a knee replacement varies from £12,308- £ 15,136 depending on whether treatment is under prosthesis band one, two or three.
Under prosthesis band one, the main treatment costs £12,108, accounting for a huge chunk of the cost, but the price rises sharply to £14,936 under band three.
In comparison, a knee replacement at Spire Manchester hospital has a guide price of £13,360 (excluding the initial consultation fee).
It's worth flagging that when we looked at the same surgery at Spire London East Hospital, the guide price was slightly higher at £13,862.
Private cataract removal and keyhole surgery costs
Ophthalmology services, which are also in high demand, focuses on diagnosing, treating and preventing diseases of the eyes.
According to the Royal College of Ophthalmologists, cataracts are the main cause of impaired vision worldwide. So, it's unsurprising that cataract surgery is the second most common operation performed by the NHS.
Cataract removal and lens implant costs £4,712 at the BMI hospitals in London, Manchester and Dorset.
Spire Healthcare doesn't offer the exact same treatment although cataract surgery with eyesight correction will set you back around £2,325.
Hip arthroscopy (keyhole surgery), which is minimally invasive, can cost between £6,453 and £7,526 at a private BMI hospital.
At other private healthcare providers we checked, there were no fixed costs for this surgery, but Fairfield Independent Hospital offers the same operation from £8,910.
Paying for private healthcare with insurance
There are a few ways you can pay for private healthcare, including healthcare insurance, which usually requires a referral from your GP for treatment.
"For people with private medical insurance, your insurance should cover most costs, but it is important to check," commented Matt James, chief executive of PHIN.
"If your GP has referred you to a specialist for a consultation, contact your insurer to check they will cover costs for that specialist and hospital and to get your claim pre-authorised.
"You will usually need to do this again if you're referred for further treatment.
"There are often yearly cash limits on outpatient services such as diagnostic scans and physiotherapy, and some doctors and anaesthetists charge more than some insurers cover, so keep asking questions to avoid surprises."
You may be able to get private treatment without a GP referral, but the British Medical Association recommends this as your doctor knows your medical history and can advise if this is necessary.
If you are considering using private healthcare insurance, you need to look at what is covered, any excesses and terms and conditions.
A healthcare provider can pay out different amounts to different hospitals – and the amount they pay may not cover your treatment in full.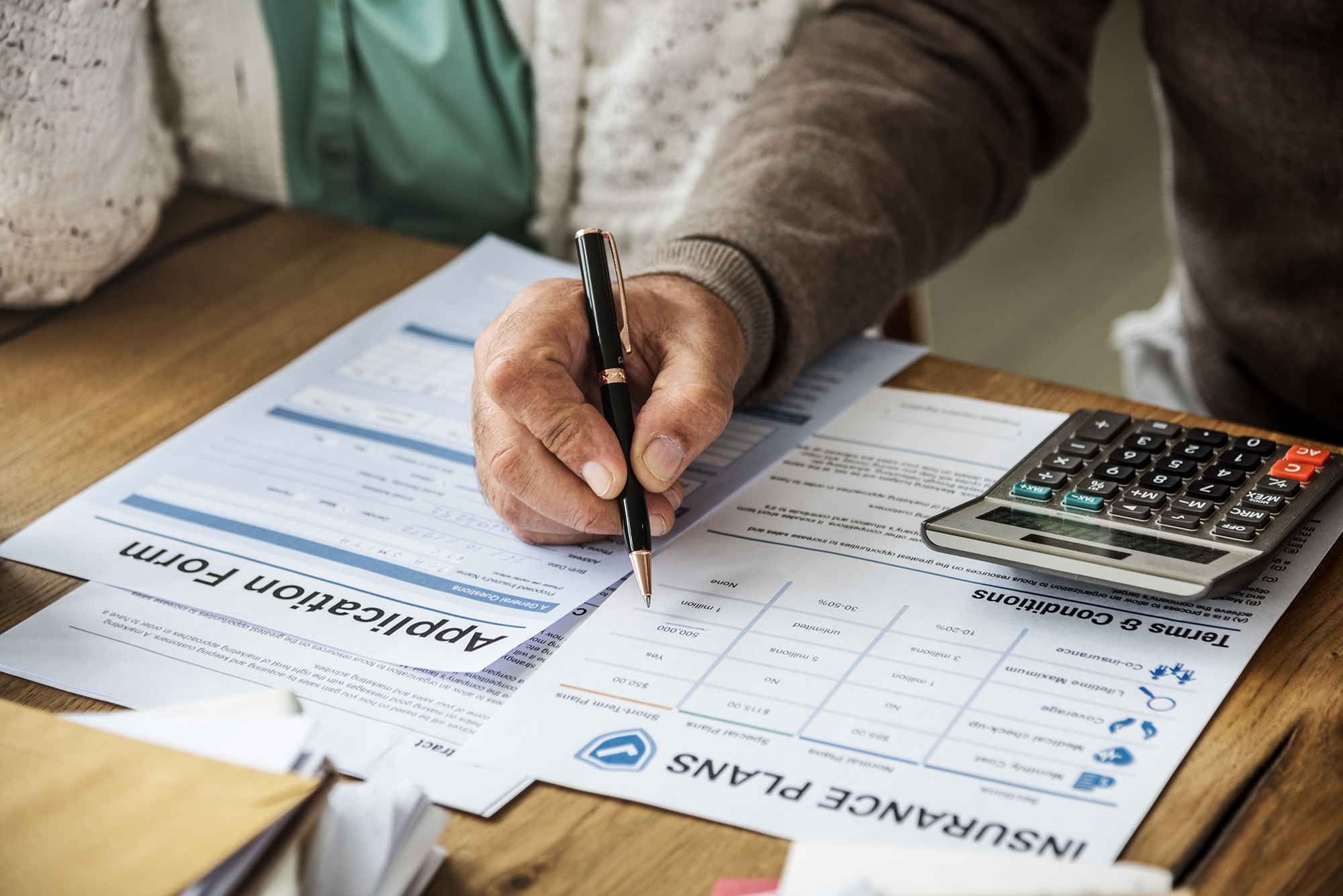 Private healthcare: package plans and fee-per-service compared
Alternatively, you can self-pay either by getting a fixed 'package' price or paying fees for each service (more on the latter later).
A healthcare package means you pay a set amount for specified services, usually for a consultation, diagnosis, treatment, post discharge care and your hospital stay.
But it's worth warning that not all packages may provide all of the above services.
"These days, most hospitals offer self-pay 'package prices' which cover all the main costs, including the specialists' surgical fees, which makes it much easier to compare prices," said James.
"However, you should still ask questions to check what is or isn't included, especially in terms of follow-up services such as take-home medicines, post-operative consultations and physiotherapy, as these can often differ between different hospitals which means the prices can vary and it can be difficult to compare like for like."
PHIN says the initial outpatient consultation stage is 'relatively simple' and tends to cost £150-£300. Your consultant should send you a letter detailing the fees in advance.
You can compare fees using PHIN's site, which can also offer more information about the treatments on offer.
As publishing fee information on PHIN's site is a legal requirement for consultants, PHIN advises people to be wary of using a consultant or hospital that has not done so.
If you opt for a fee-per-service, you'll have to pay a consultant, the hospital and even the consultant anaesthetist separately, so costs can quickly rack up.
"Some hospitals will still charge on a 'fee-per-service' basis, which means you are likely to get a series of separate invoices for each bit of your care such as the surgeon's and anaesthetist's fees, and hospital costs from the operation itself to charges for medicines and meals," said James.
"This is not necessarily less good value, but certainly makes the final total costs much harder to predict and track."
Sadly, there is no average fee you can expect to pay regardless of whether you decide to use self-pay or use your healthcare insurance.
If you would rather pay for your treatment, you could look at package prices but again these vary.
Some private healthcare providers offer the chance to pay for your healthcare in instalments, so this could be an alternative if you can't afford to pay upfront.
The countries with the best value healthcare in the world revealed
*This article contains affiliate links, which means we may receive a commission on any sales of products or services we write about. This article was written completely independently.