Tips for filing your self-assessment tax return at the last minute
Do you want to save this article to read later? You need to be signed in for this feature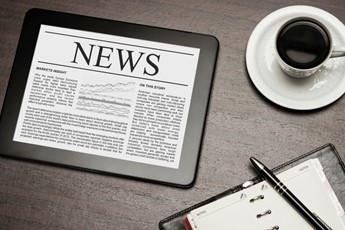 There are just hours before the tax return deadline, but it's not too late to avoid a fine. Here are some top tips to help.
There are just a few hours left until the end of January, which means the online self-assessment tax return deadline is upon us. If you haven't filed yours yet, you're not alone.
If you haven't registered to use HMRC's online tax return service and therefore don't have an Activation Code, or you applied for a replacement User ID and/or password after 21st January, then you might have faced a fine in past years. This year you can have an extension until 15th February, providing you apply via the HMRC website by midnight tonight. If you don't, you will be fined.
If you can access the self-assessment service and file your return today, then get it done as soon as you can to avoid last-minute panics as the clock ticks down.
Here are some top tips to help from Tony Bernstein, tax partner at the chartered accountants HW Fisher & Company.
1. Don't have all your figures? Use (accurate) estimates
If you do not have exact figures, put in estimates. You must however make the estimates as accurate as possible, and flag up on the form that the figures are estimates and not exact. You will still need to supply exact figures later, but at least estimates will do for now.
2. Look for the best sources of information
Focus on the most relevant information. If you don't have a P60 form from your employer, your March payslip will have much of the same information. Earlier payslips can be ignored. Your bank statements can also tell you much of what you need to know – how much you paid in pension contributions, charitable donations and so on.
Tax control of your pension with a SIPP
3. Remember interest payments
Don't forget to declare the interest you received from your bank. Your March statement will often show how much interest you received over the year, so that's the most important one to to look at.
4. And don't forget dividends
Similarly you must declare the dividends you received from shares or similar investments. This rule applies whether you received the dividends as cash or they were reinvested. If you don't have a personalised dividend certificate, the fund manager or company will usually list the dividend paid per share on its website. You can multiply that by the current number of shares you own to work out the dividend you received.
Enjoy tax-free returns from the stock market
5. Ask questions now
Finally, remember that the internet and the phone are your friends. If you can't find the relevant paper statements, you may be able to get the info you need over the phone or online.
Remember that you face an automatic £100 fine if you miss the deadline.
If you need help, try the HMRC Self-Assessment Online Demonstrator or call the Self Assessment Helpline on 0845 900 0444 (note that it's only open until 8pm). Bear in mind that the phone lines are going to be very busy, so call sooner rather than later if you can. You'll need your Unique Taxpayer Reference (UTR) number to hand.
Good luck!
Enjoy tax-free returns from the stock market
More on tax