Ofcom to tackle nuisance phone calls
Do you want to save this article to read later? You need to be signed in for this feature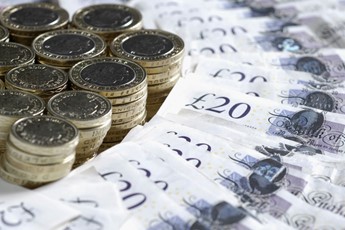 Ofcom is stepping up how it deals with nuisance callers, with a new action plan.
Ofcom has launched a new five-point action plan to reduce the numbers of nuisance phone calls made in the UK.
It has previously fined companies for making excessive numbers of calls, with the maximum fine set at £2 million.
But new research shows there has been a big increase in nuisance calls. In a six-month period in 2012, 47% of UK adults experienced a 'silent call' whereby a phone call is made by an automated dialling system. This is a 24% rise on the previous year.
During the same six months, 71% of landline customers received a live marketing call and 63% were called with a recorded marketing message.
Although these calls are legal, companies are only allowed to make a certain number per year.
Action plan to tackle nuisance calls
To try to counter this, new research is being carried out by the regulator to determine exactly how many different types of nuisance calls are being made each year. Select members of the public have been asked to record the type of calls they receive to try and determine which companies are the worst culprits.
Ofcom is also planning to step up the ways it can trace the companies making these calls – especially when phone numbers or company names are withheld.
Companies making these calls will also be warned about how many they're allowed to make before facing a penalty as stated in the Communications Act 2003.
"Nuisance calls can cause annoyance, inconvenience and anxiety to consumers. This is a complex and challenging area, but Ofcom is determined to work with industry and other regulators to help protect consumers. Our new research will help to understand the root cause of the problem," explains Claudio Pollack, Ofcom's Consumer Group Director.
How to tackle cold callers
Registering with the Telephone Preference Service (TPS) is one of the best ways to stop cold callers. This is a central register for all companies who cold call customers and in theory no one on the list should be contacted in this way.
You also need to make sure you don't unwittingly allow companies to contact you via the small print or opt out box. Our article lists the best ways to stop unwanted phone calls.
How many nuisance calls do you receive? Let me know in the box below.
More from lovemoney:
How to save money on your food shopping
How much money will I save by quitting smoking?
The best new mortgages for 2013