Comet: why gift vouchers make terrible presents
Do you want to save this article to read later? You need to be signed in for this feature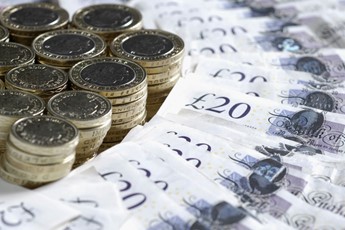 As Comet comes crashing down, leaving many with gift vouchers our of pocket, we look at why gift vouchers make terrible presents.
Comet became the latest high street casualty of the recession last week when it went into administration. The administrators Deloitte quickly announced that although stores would be staying open for now, gift vouchers and gift cards would be "suspended temporarily".
The electrical retailer going under follows several other high profile shops that have gone to the wall this year. These include JJB Sports, United Carpets, Allders, Clinton Cards and Pumpkin Patch. These come after numerous other high street stalwarts have gone under in the past few years including Habitat, Barratts, Moben, Woolworths and Jane Norman.
The problem with gift vouchers
Although it might not seem fair, once a store is in the hands of administrators they are allowed to change the rules surrounding gift vouchers and cards, even if the shops are still open and trading.
In most cases the shops won't honour gift vouchers or refund them. People holding gift vouchers effectively become creditors of the company in question and they'll be pretty much at the bottom of the list, so will be unlikely to get any of their money back.
Crucially, it's down to the administrator what happens to gift vouchers when a company goes under, so it's pointless going to Comet and pleading with staff to accept them: it's not their decision. And while Deloitte has only said vouchers will be suspended "temporarily", I wouldn't hold my breath if I had a gift voucher.
Administrators acting for other bankrupt businesses have generally taken a similar stance as Deloitte.
For example, when JJB Sports went into administration last month, its administrator KPMG said gift cards bought before 1st October would not be honoured.
And when fashion chain Peacocks closed up shop in January the administrators announced it would no longer accept gift vouchers from customers
Some administrators have allowed customers to still use vouchers – but under new rules.
For example, women's clothes store Jane Norman went bust last July. When appointed administrators, Zolfo Cooper immediately changed the terms and conditions on gift cards for the store. The new rules meant consumers could only spend the cards on full price items, and the total spend had to be twice the value of the gift voucher.
Similarly when Borders went under in 2009, administrators MCR announced that customers had to match their voucher with the same amount to use it in the store's final sales. So if you had a £20 voucher you had to spend another £20 of your own money on top.
Section 75
If you bought gift vouchers with a credit card it's possible you may be covered under section 75 of the Consumer Credit Act.
Under Section 75 of the Consumer Credit Act, card firms are jointly liable with a retailer if something goes wrong as long as the item you bought cost over £100. You can read more in How Section 75 can protect you.

However, this is a largely untested area of law and it's unclear about whether your credit card provider will refund money for gift vouchers you can't use – let us know if you've recovered money this way.
Gift voucher restrictions
According to the UK Gift Card and Voucher Association, UK consumers waste £250 million per year on gift vouchers and store gift cards they do not use.
Many expire before the shopper uses them, with some vouchers having pretty short expiry dates.
Amazon gift cards, for example, are only valid for one year while Marks & Spencer gift cards are valid for a more generous four years.
So check the terms and conditions if you're buying vouchers for other people and make sure the recipient is aware of them.
Some stores don't let you use gift vouchers or cards online. H&M doesn't allow vouchers to be redeemed on its websites, for example. House of Fraser, meanwhile, doesn't let you use them to buy large kitchen appliances or Montgomery made to measure curtains, accessories and fabrics online.
Do your homework
If you're desperate to buy gift vouchers it's a good idea to do a few checks on the company concerned first.
A quick search online will give you a clue to its financial situation. Any profit warnings or reports of debt refinancing should set the alarm bells ringing.
Also, use Google to check discussion forums to see if there are hordes of other customers complaining about non-delivery – that's not a good sign.
More on shopping: