Get paid £100 to switch banks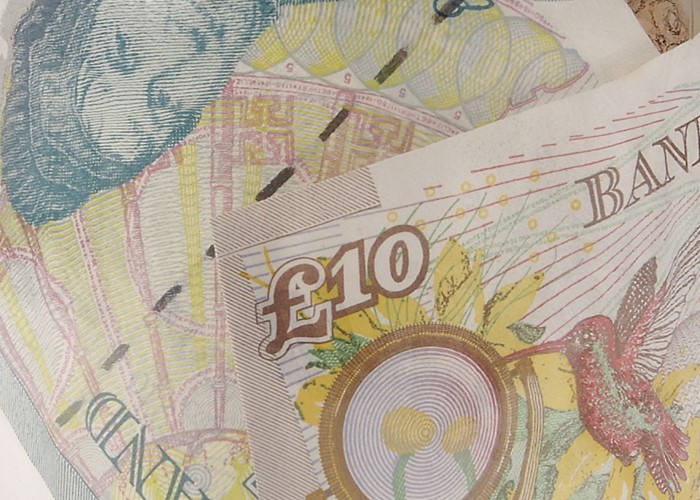 If decent interest rates, cheap overdrafts and better customer service haven't pushed you to switch current account, will £100 do the trick?
Over half of us (58%) have kept the same bank account for a decade or longer, according to recent research by Santander. That's despite fierce competition as the banks try to win our custom with offers ranging from interest on in-credit balances to fee-free overdrafts to free money.
Both First Direct and Halifax are currently offering £100 if you move your current account to them.
Let's took a look at these accounts, what they have to offer and the small print.
First Direct 1st Account
First Direct's 1st Account consistently tops customer satisfaction surveys for the quality of service provided by the bank.
To qualify for the £100 joining reward, you need to have a salary of at least £1,000 a month paid into the account within three months of joining. You also need to transfer at least two direct debits and/or standing orders using First Direct's Easyswitch service.
The 1st Account also offers a £250 interest-free overdraft, which is very rare right now.
If you're not happy with First Direct, after six months you can switch to another bank and you'll be given another £100. To qualify for this, you'll need to have paid in at least £1,000 a month for six months and have used the bank's Easyswitch service to transfer your direct debits and standing orders. This offer ends once you've had the account for a year.
These offers are only available to people who haven't previously had an account with First Direct.
Halifax accounts
Meanwhile, if you switch to Halifax's Current Account, Reward Current Account or Ultimate Current Account, you could earn up to £160 in your first year.
First up, you can earn £100 by opening an account and switching all your active direct debits (you must have a minimum of two), standing orders and automatic credits such as your salary.
If you choose the Reward Current Account, you'll also earn £5 a month as long as you pay in a minimum of £750 each month, pay out two direct debits and stay in credit.
Note that the Ultimate Reward Current Account comes with a £15 a month fee, which is reduced to £10 a month if you pay in a minimum of £750 each month, pay out two direct debits and stay in credit.
And if you open a Halifax account, you can move any credit card debts you have onto a Halifax All In One credit card (subject to you being accepted for the card) and have your balance transfer fee refunded. The All In One card has an interest-free period of 15 months on both balance transfers and purchases. This could save you up to a couple of hundred pounds, depending on how large your debts are. You need to apply for this offer in a Halifax branch.
These offers aren't available to existing Halifax or Bank of Scotland current account customers, but you can apply if you haven't had a current account with either bank for at least six months.
Double your money
If you have the time and inclination, you could conceivably open a Halifax current account and then switch after a couple of months to First Direct. That would earn you more than £200 in your first year.
Other bank account options
If you prefer earning money regularly from your bank then there are a couple of other options worth considering now.
The Santander 123 current account pays both interest and cashback. It pays up to 3% interest, depending on how much money you have in your account. You'll earn 1% on balances from £1,000 to £1,999, 2% on balances from £2,000 to £2,999 and 3% on £3,000 up to a limit of £20,000.
The latter rate beats all of the top instant access savings accounts around at the moment.
What's even more appealing is you can earn cashback on your household bills: 1% on your water and Council Tax bills, 2% on gas and electricity bills and 3% on home and mobile phone, broadband and TV packages.
If you have a Santander mortgage, you'll also earn 1% cashback on your monthly payments up to a maximum of £1,000 a month.
However, the 123 account does charge a monthly fee of £2, so make sure you'll earn enough to more than cover this.
The other option is Nationwide's FlexDirect account, which pays 5% on balances up to £2,500, providing you pay in £1,000 a month. That smashes the top instant access savings accounts and could earn you up to £125 in interest (before tax) in your first year. You can also apply for a year's fee-free overdraft. You can read more on this account in Why some current accounts are better than savings accounts.
But switching's too much hassle, isn't it?
Many people think switching current account will be a time-consuming and potentially disastrous process, with the possibility of missed payments.
The reality is that switching account is so much simpler now. Under current rules, the transfer process should take no longer than a month, and your new bank should seamlessly transfer over your direct debits and standing orders.
So with some great rewards on offer, isn't it time you thought about making a switch?
Compare the latest current accounts
More on banking
The Post Office launches three new current accounts
NatWest and RBS most expensive for foreign cash withdrawals
Five places where you can get an overdraft for free
Exclusive deals banks and building societies offer existing customers
Be the first to comment
Do you want to comment on this article? You need to be signed in for this feature