Coronavirus MOT extension to end from 1 August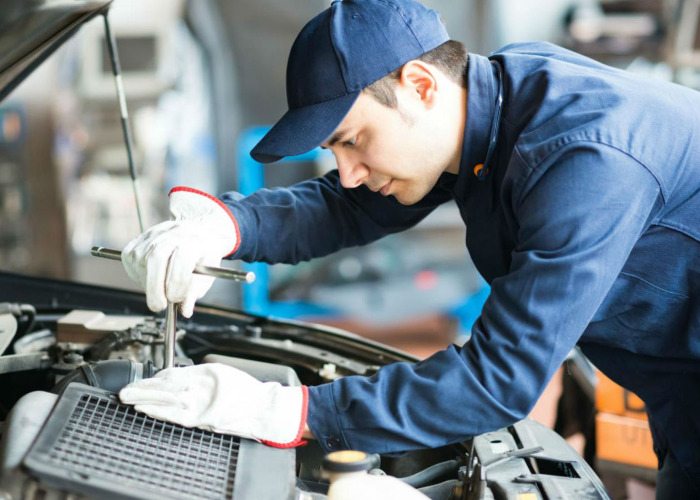 Return of mandatory MOTs follows concern that droves of unsafe cars could be hitting the nation's roads.
The Government has confirmed that mandatory MOTs are to be reintroduced for British motorists from 1 August.
At the outset of the Coronavirus pandemic, the Department for Transport announced that it was extending the MOT expiry dates for all cars by a period of six months.
However, with lockdown now being gradually loosened, things are starting to change.
Car a lost cause? Sort funds for a new motor with Carfinance247
Do I need to get an MOT for my vehicle?
Cars, motorbikes and the like will fall into two broad camps here.
If you had an MOT due date between March and 1 August, you still enjoy a six-month extension on your MOT.
So if your MOT was originally going to run out at the start of July, it now won't expire until the start of 2021.
However, if your vehicle has an MOT expiry date after 1 August, then you will need to take your vehicle in for its test as usual.
As Baroness Vere, Roads Minister, explained: "Garages across the country are open and I urge drivers who are due for their MOT to book a test as soon as they can."
Why now?
The Government has come under pressure to act on the MOT issue from a host of motoring organisations, like the AA and RAC.
There have been real concerns that, as people start to hit the roads more regularly, they may be doing so in vehicles that are unsafe.
In normal circumstances, these cars, motorbikes and the like would have failed their MOT, but thanks to the extension they have free rein to still be on the nation's roads and motorways.
Figures from the DVSA, obtained through Freedom of Information requests by Motorway.co.uk, show that in April and May this year only 2.1 million MOTs were carried out. That's a stunning fall from the 7.1 million performed in the same period.
Given the number of cars that fail their test first time, that's likely upwards of a million vehicles that really shouldn't be.
Car a lost cause? Sort funds for a new motor with Carfinance247
Don't get caught out by the extension
It's worth remembering that just because your car may qualify for the extension to its MOT, that doesn't mean that you are automatically free from issues with the authorities.
The Government has stressed that all vehicles must continue to be properly maintained and kept in a "roadworthy condition", with the risk of prosecution if you are found to be driving an unsafe vehicle.
What's more, you can send in your vehicle voluntarily for an MOT even if you qualify for the extension.
Of course, if the vehicle fails the test it will need to be fixed immediately ‒ the MOT extension will no longer apply.
Want a new car, van or bike? Visit Carfinance247 to sort your funds
Finding a garage
Understandably the vast majority of garages shut up shop during the lockdown, so you couldn't get an MOT even if you'd wanted to.
However, according to the Government, more than 90% of garages are open and operating again, with MOT testing capacity at around 70% of normal levels and continuing to increase.
Before heading to your local garage for an MOT, it's worth calling them to discuss how they are handling MOTs in the current circumstances and abide by social distancing rules.
It may also be worth discussing whether they operate a pick-up and drop-off MOT service, particularly if you are self-isolating or in a vulnerable group.
This way you can get the MOT carried out without needing to leave your home or interact with anyone in person.
Be the first to comment
Do you want to comment on this article? You need to be signed in for this feature