Cheap runners: most and least fuel efficient cars 2021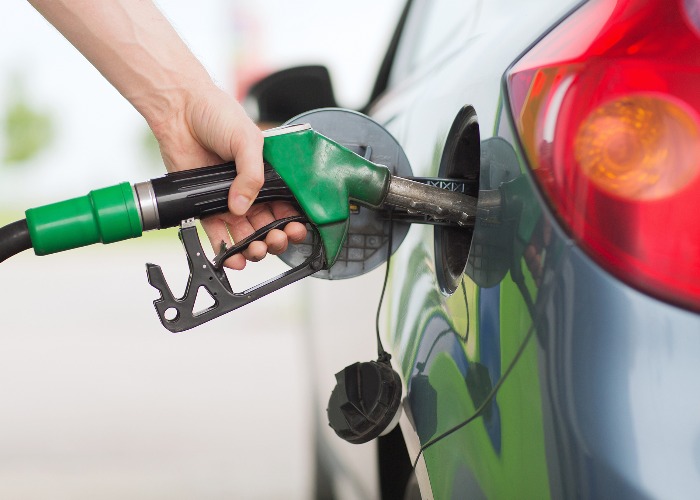 A look at the cars that deliver the best fuel economy, and those that encourage more trips to the pumps.
Being a driver is expensive.
It's not just the initial cost of purchasing a car, the insurance premiums or trips to the garage to get things put right that can cost a small fortune.
And while most of us are driving less than we used to, the cost of constantly keeping it fueled adds up over the years.
And while finding a forecourt with competitive prices makes a difference, it's even more important to find an efficient car.
After all, the more miles to the gallon you get, the fewer trips to fill up you need to make (and in the current environment of long queues it's a real time saver as well).
Motoring specialists WhatCar? have run the rule over the nation's cars to identify which are really the most efficient, coming up with a 'True MPG' figure based on driving in towns, rural roads and motorways.
As a result, it's more in line with what you're likely to experience driving in the real world compared to the official fuel economy figures manufacturers are required to publish.
So, let's take a look at the most efficient motors, as well as the cars that end up using the most fuel.
10. Skoda Superb Estate
The 2.0 TDI 150 is described by WhatCar as one of the 'biggest and most practical' estate cars you can buy.
And it is proof that going for a bigger vehicle doesn't mean sacrificing fuel economy, as the vehicle returned 54.8 MPG during testing.
Save up to £270 on car insurance with MoneySuperMarket
=7. Renault Kadjar
It's the 1.5 litre diesel engine version of the Kadjar that really excels in the efficiency stakes.
WhatCar notes it's a similar model to the Nissan Qashqai as far as SUVs go, but performs better on fuel efficiency, with a True MPG score of 55.2 MPG.
=7. Skoda Citigo
The Citigo may be an electric car, but if you buy used, it may work out cheaper than its petrol siblings, the Up and Seat Mii.
It boasts frankly cracking fuel economy too, with a True MPG score of 55.2 MPG.
=7. Suzuki Baleno
The Baleno was discontinued last year, but it's a cracking option if you can get your hands on one, also scoring 55.2 MPG. WhatCar? describe it as a "small yet practical hatchback".
Get breakdown cover from the AA from £6 a month
6. Volkswagen Up
The 74bhp one-litre engine was found to be one of the best for efficiency by WhatCar, with a True MPG of 55.9 MPG.
As the team points out, it's one of the top city cars on sale even though it's been around for a while, as a result of its fun handling and smart interior.
It's also worth noting that even if you go for the bigger 89bhp version of the Up, you'll still enjoy 54 MPG according to the tests.
5. Seat Leon
Fourth place goes to the Seat Leon 1.6 TDI 110 Ecomotive, which offers excellent real-world economy, notching up a True MPG score of 56 MPG.
The reviewers like the car too, particularly its tidy handling and long list of standard equipment, albeit the fact that it offers a 'rather firm ride.'
4. Vauxhall Astra
Previous versions of the Astra haven't rated particularly highly on efficiency, but the 1.6 CDTi 110 Ecoflex is 'far more impressive' according to WhatCar.
WhatCar reckons the lightweight way that it's put together boosts how far your fuel goes, leading to a True MPG score of 56.3 MPG.
But that's not the only selling point, with WhatCar noting how spacious it is, as well as its pricing.
3. Suzuki Celerio
The Celerio 1.0 was one of the cheapest new cars around until it was taken off sale last year, but it wasn't just a financial winner at the forecourt ‒ it also boasted a brilliant True MPG of 57.8 MPG.
According to WhatCar, it came with a "decent array" of equipment, including aircon, a DAB radio and Bluetooth, while its engine was described as "pretty lively".
2. Suzuki Ignis
The SHVS version of the Ignis is a front rather than four-wheel drive and tops the list of efficient cars with a True MPG of a whopping 59.6 MPG.
Even if you go for the four-wheel-drive version, you still enjoy a seriously efficient motor, with a score of 53.3 MPG.
1. Toyota Yaris
The Toyota Yaris 1.5 hybrid takes the crown, with a true MPG of 59.93, sneaking ahead of the Ignis.
It's worth noting that the Yaris already stands out from the hybrid crowd on account of its price, while WhatCar? reckon it offers "perky" performance. There are smaller cars that offer a more spacious ride though.
The least efficient motors
But, what about the other end of the scale?
Here are the 10 cars that performed poorly in the WhatCar tests, and just how meagre their True MPGs really are.
| | |
| --- | --- |
| Car | True MPG |
| BMW 3 Series M340i Touring | 28 |
| Audi Q7 50 TDI | 27.2 |
| Volvo XC40 T4 | 27.1 |
| Mercedes S500 | 26.9 |
| Land Rover Discovery 3.0 SDV6 | 26.3 |
| Mercedes-AMG GLC 43 | 25.3 |
| Porsche Macan Turbo Performance Pack | 25.3 |
| Mercedes S500 Cabriolet | 25.2 |
| Audi SQ5 | 24.6 |
| Alfa Romeo Giulia Quadrifoglio | 23.5 |
*This article contains affiliate links, which means we may receive a commission on any sales of products or services we write about. This article was written completely independently.
Be the first to comment
Do you want to comment on this article? You need to be signed in for this feature