Unauthorised absence school fines: councils earning six figures from increased fixed penalty notices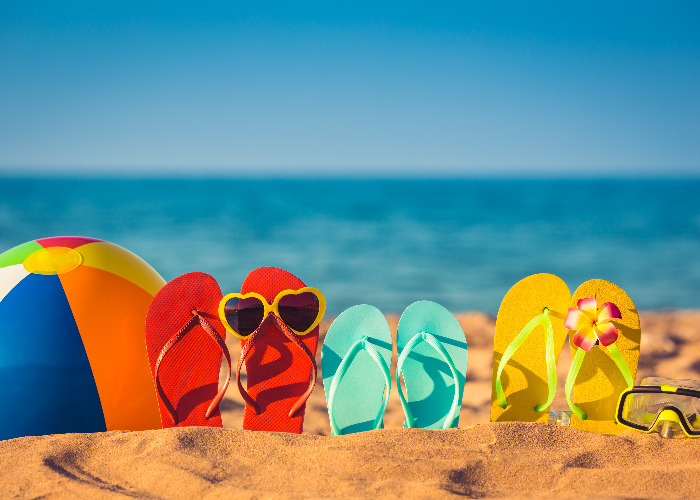 Sharp rise in fines issued to parents – like me – who take their kids out of school during term time.
The number of fines dished out to parents for 'unauthorised absences' of their children from school is on the rise.
Classroom and training course provider The Knowledge Academy issued Freedom of Information requests to 26 county councils, 55 unitary authorities and 32 London boroughs to get an idea of how many fixed penalty notices had been issued to parents in 2018/19 for taking their kids out of school, often for a holiday.
It found that almost all councils (96%) had increased the number of penalties issued from the previous year, in some cases quite dramatically.
Gloucestershire, for example, issued more than 1,600 fines, an increase of 184% on the year before, while Norfolk saw a rise of 64%.
These fines can turn into nice little earners for the councils too, with a handful of councils pocketing in excess of £500,000 through fines.
Derbyshire, for example, issued fines worth £638,000 last year, an enormous amount.
It's a similar story with the unitary authorities, with increases of up to 186% in the number of fines issued in Cornwall, with some authorities bringing in more than £100,000 through fines.
Why parents take their kids out of school
It's no secret why we see so many unauthorised absences ‒ taking your family on holiday during the school breaks is astronomically expensive.
It's not uncommon for holidays during half term or the summer holidays to be three times more expensive than if you went on an identical trip the month before.
Just shifting the start date of your holiday by a week can mean the cost of your break jumps by hundreds of pounds, to a level that plenty of people simply can't afford.
Penalty notices for unauthorised absences start at £60, rising to £120 if you don't pay within the first 21 days ‒ and potentially leading to prosecution if you drag your heels further.
But evidently that's seen as a price worth paying by thousands of parents across the UK.
I've been fined
At this point, I should come clean and admit that I'm one of those parents that have been fined for an unauthorised absence.
Last year my wife and I took our two sons, who are at primary school, out for two weeks for a holiday in the US, and as expected we got the financial rap on the knuckles.
I realise that it's not ideal for parents to do this. I was ‒ and still am ‒ uncomfortable about them missing that much time from school, and accept that it will have disrupted some of the momentum they had built up in their lessons.
Best debit cards to avoid fees while abroad
But the reality is that they continued learning on the trip.
It was a first time on an aeroplane, a first chance to handle foreign money, eat some new and exotic foods, speak with people about where they came from (including the slightly bizarre lady who swore blind that we had been talking to our children in French).
Those experiences will live with them far longer than a couple of extra lessons about the Great Fire of London.
I'm not some anti-educationist either ‒ my mum was a teacher, as was my wife until recently.
But just as it's important for our children to learn their times tables, it's also important for them to experience the world, to see new things.
I'm not sure how much more they are going to get from another trip to a caravan park in Hastings, frankly.
Best debit cards to avoid fees while abroad
Let's talk about money
And let's be honest, we wouldn't have been able to afford a trip like that if we'd taken it out of term time.
The Knowledge Academy refers to families attempting "to 'cheat' the system and avoid the price spike in flights and hotel costs by travelling during term-time instead".
Which is a pretty laughable way of putting it.
If you pop to Tesco at the end of the day and buy some of the reduced price bread, or do all of your Christmas shopping during the January sales, are you 'cheating the system'? Or are you finding a way to save money?
I'm not going to argue about the economics of it ‒ I appreciate the way that supply and demand works, that inevitably the swell of people looking to book breaks during school holidays ramps the price up.
But going on our holiday during term time, even with the fine, still came to substantially less than if we'd done it during a holiday period.
From a purely financial perspective, the trade-off was worth it.
We asked a teacher to share their view of unauthorised absences: here's what they said.
I've done wrong
There was a big furore about a parent a couple of years ago taking their appeal against a fine for an unauthorised absence all the way to the Supreme Court, but honestly, I don't see the point.
I paid up as soon as the fine arrived in the post. I didn't argue with it ‒ we broke the rules, and that was the consequence. It was £60 well spent.
That said, it's not something I'm rushing to do again. This was very much a one-off holiday, not the sort of thing that would be a regular occurrence.
Equally, we did it when the kids were in year groups that aren't subject to SATs ‒ we wouldn't have arranged a holiday like this in one of those years.
Then again, perhaps this is all just me trying to justify the fact that I broke the rules. But as the figures from The Knowledge Academy show, while the fines may be nice money-spinners for local councils, they aren't acting as much of a deterrent.
Be the first to comment
Do you want to comment on this article? You need to be signed in for this feature