The best and worst paid jobs in the UK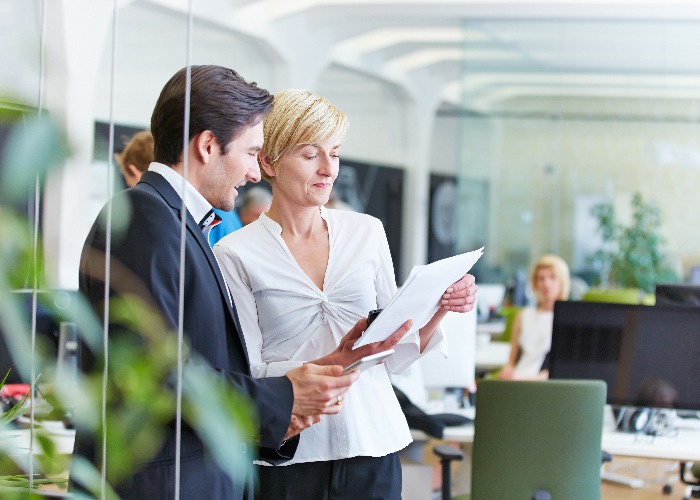 It's bad news for teachers but good news for lawyers as the Government reveals the best- and worst-paying careers in the UK.
Talking about money ‒ particularly our wages ‒ can be a bit awkward.
A study by Totally Money found that more than half of us feel uncomfortable about friends or family asking what we earn, jumping to two thirds (67%) if it's a colleague asking the question.
Thankfully, if you fancy filling in the blanks on what certain jobs bring in, you've got the Office for National Statistics (ONS) to turn to.
New data released by the ONS has revealed precisely which jobs land the most significant salaries ‒ and which ones leave employees with the smallest pay packets.
Off to uni? Here's the outlook for Britain's best-paying graduate careers
The best-paying jobs
Here are the 10 jobs delivering the biggest annual salaries according to the ONS, as well as what you might expect to earn in the post over a year.
| | |
| --- | --- |
| Job | Median gross annual salary |
| Chief executives and senior officials | £97,708 |
| Air traffic controllers | £94,431 |
| Marketing and sales directors | £80,411 |
| Aircraft pilots and flight engineers | £78,570 |
| Legal professionals | £74,701 |
| Medical practitioners | £72,019 |
| IT and telecoms directors | £69,409 |
| Financial managers and directors | £66,353 |
| Senior police officers | £58,854 |
| Functional managers and directors | £57,538 |
Chief executives and senior officials take top spot.
Honestly, it's not the most helpful description from the ONS, but as the table makes clear, being in a directorial spot ‒ almost irrespective of what industry the business operates in ‒ means you have a decent chance of enjoying a cracking salary.
Also, certain jobs in aviation pay incredibly well, with both traffic controllers and pilots making the top ten, with typical salaries much higher than the national average.

Capital at risk
The worst-paying jobs
Of course, we can't all enjoy the beefy salaries of traffic controllers and legal professionals.
Indeed, as the ONS data reveals, there are plenty of jobs with a significantly smaller annual salary.
Here are the jobs that pay the least:
| | |
| --- | --- |
| Job | Median gross annual salary |
| Launderers, dry cleaners and pressers | £16,096 |
| Bar staff | £16,195 |
| Educational support assistants | £16,217 |
| Hairdressers and barbers | £16,310 |
| Leisure and theme park attendants | £16,589 |
| Kitchen and catering assistants | £16,711 |
| Waiters and waitresses | £16,724 |
| Cooks | £16,853 |
| Nursery nurses and assistants | £16,987 |
| Teaching assistants | £17,091 |
It's perhaps not all that surprising that cleaners and bar staff are particularly poorly paid.
However, it should alarm us all that so many educational helpers are right at the bottom of the list.
Teachers fulfil an incredibly important role, and have very active unions that argue the case for them to get a decent wage.
But they can't do their job without the help of teaching assistants, who don't benefit from the wages, job security or union support of teachers. It is a worry that so many people that our schools rely on are getting such paltry sums.

Wages are going up ‒ but worth less
It's worth noting some of the overall findings of the ONS data into our salaries. For example, it revealed that the median weekly earnings for a full-time employee today is worth around £585.
It has grown by 2.9% over the past year, which should be something of a positive. However, the ONS made clear that despite this increase, the typical weekly earnings today are worth less in real terms than the median salaries a decade ago.
In other words, the numbers in your pay packet may be bigger than 10 years ago, but it doesn't stretch quite as far.
There has also been frankly pathetic development on the gender pay gap. It currently stands at 8.9% for full-time employees, little changed from the 8.6% measured last year.
Since 2012 it has only fallen in total by 0.6 percentage points, a clear sign that for all the talk of addressing the issue, there remains little action of substance taking place.
If you think you aren't being paid enough, then it's well worth having a chat with your boss about a pay rise.
Follow the tips in our guide to give yourself the best chance of landing a healthier pay packet.
Be the first to comment
Do you want to comment on this article? You need to be signed in for this feature