Buy-to-let mortgages: should you use a broker or apply direct?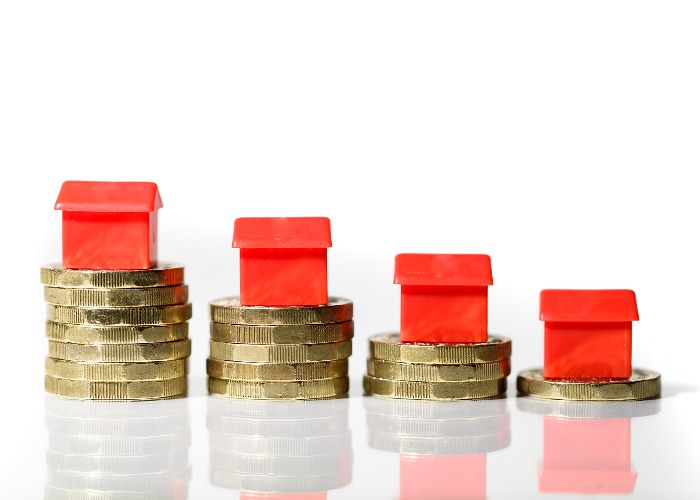 I recently remortgaged my buy-to-let property and decided to ditch the broker this time round (savings hundreds as a result). Here's how I got on and what you should consider before doing the same.
The fixed term on my buy-to-let mortgage recently came to an end and I faced the dreaded task of remortgaging.
In my experience, remortgaging involves reams of paperwork, the collation of endless bank statements, arranging surveys and keeping on top of constant emails and texts from solicitors.
This time around, the task ahead seemed even more off-putting as my previous broker had been promoted. So, as well as finding a new deal, I needed to find a new broker.
For residential mortgages, I've always gone direct to a bank. As a self-employed person, brokers have always told me things are very difficult, but I've found banks themselves to be more flexible.
But for buy-to-let, it always seemed to me brokers were the only way.
The Association of Mortgage Intermediaries estimates that for purchases, 90% of buy-to-let mortgages are arranged by brokers.
For remortgages, this figure is 75%.
Does this mark a change in behaviour?
Some recent data provided some interesting evidence that there might be a shift in thinking.
Paragon's PRS Trends Report for the third quarter included data for the first time on where landlords were planning to source their next mortgage.
Surprisingly, while 57% said they'd use the same broker they used last time, 41% said they planned to go direct to a lender.
Whether this is due to landlords trying to save on broker fees to compensate for a raft of tax changes the UK Government has brought in over the last few years, or an increase in confidence at finding their own products, is unclear.
How to become a buy-to-let landlord
How I applied direct
I ended up arranging a deal direct and, in my case, it was a bit of both.
The property in question is quite low in value, so even the lower end of the fees typically charged by brokers for buy-to-let is hard to justify at approximately £500.
Plus, I knew exactly what I wanted – a five-year fixed rate deal with the lowest fees possible as hefty product fees are also out of the question when the mortgage sum is low.
I started by looking on some comparison sites such as Compare The Market and uSwitch, and it was quickly became clear that there were plenty of deals available direct from lenders.
It's worth noting that the same deals weren't on all sites, so it's a good idea to check more than one comparison site.
I then checked deals I thought might be suitable on lenders' own sites to get more information on early repayment fees, exit fees and whether or not free valuation and legal fees were included.
After this, I narrowed it down to three options and set about calling the lenders.
My top pick didn't turn out to be suitable as the bank didn't lend on ex-council properties (something perhaps a broker would have known).
But my second choice, which had a 0.09% higher interest rate, was suitable, so I went ahead and applied.
Get a quote for landlord insurance from AXA
A welcome time – and money – saver
Having always applied for buy-to-let mortgages via brokers, I was surprised the level of information required from me was so light.
I provided income details from my husband and I, but no proof was requested.
No one asked for six months of bank statements or a breakdown of what we spend money on every month. There was also no laborious 'Fact Find' document that took hours to complete.
All in all, the process was a breeze compared to my experience applying via brokers.
In fairness to brokers, as they are giving advice, they are duty-bound to make sure the mortgage chosen is suitable for you.
Usually, they won't know which lender they will be approaching when you first get in touch, so they'll often ask for the level of information required by the strictest lenders to cover all bases.
By going direct to a lender and applying for a certain product, as I did, you're opting for a non-advised service.
So, while the lender is certainly going to check the property is satisfactory security for their loan, they are less likely to ask for evidence of how much you spend on coffee each week.
Admittedly, there have been times I needed a broker.
For example, I once asked one to find me a fixed rate deal that came with no early repayment charges as I wasn't sure if I wanted to keep or sell the property.
There's no way I could have found the options he came up with alone, and if I needed something similar again, I'd go to a broker in a heartbeat.
But this time around, I didn't feel I needed advice and I've no regrets about my decision to go it alone.
The mortgage was completed as planned and the time expended on my part was considerably lower than when I've taken out buy-to-let mortgages in the past.
I'd previously paid around £500 for a broker's services, so my efforts were well rewarded.
Best buy-to-let alternatives: holiday lets, REITS, crowdfunding, peer-to-peer lending, social housing

The pros and cons
Similar to most things in life, there are both pros and cons to consider if you want to apply directly to a lender.
Benefits:
There are no broker fees to pay;
You probably won't have to fill in endless documentation about your personal finances;
There is access to deals from lenders that do not use brokers;
Lots of information is available via comparison sites to help you choose
Downsides:
Some buy-to-let deals are only available via brokers;
It is tough to find the right deal on your own if your requirements are non-standard;
You won't get any inside knowledge on lenders. For example, a broker may know one lender is particularly slow and may avoid using them;
It's harder to know who to contact at a lender if an issue crops up, while brokers are likely to have direct contacts
*This article contains affiliate links, which means we may receive a commission on any sales of products or services we write about. This article was written completely independently.
Be the first to comment
Do you want to comment on this article? You need to be signed in for this feature