Peer-to-peer investing: my experience with Zopa, LendInvest and Property Partner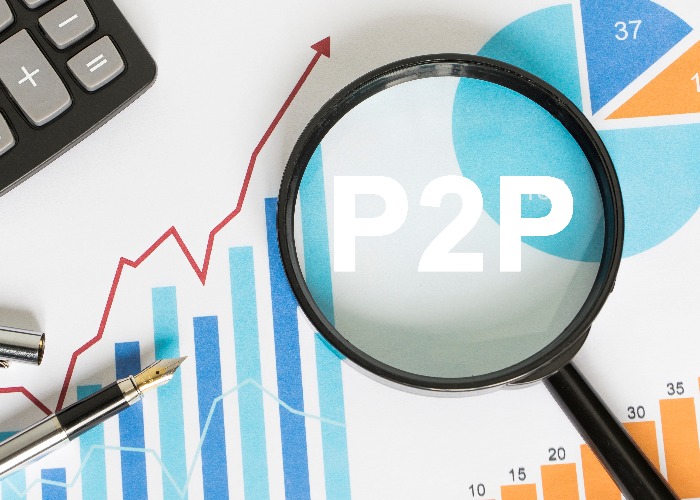 The rates are often tempting but are peer-to-peer investments worth the risk? Here's how I fared when I put my money in a few different lenders.
Over the years, I've invested in three different peer-to-peer (P2P) platforms – with varying degrees of success.
I first dipped my toe into P2P investing with Zopa, then LendInvest and most recently Property Partner.
I wanted to share my personal experiences to offer insight into the returns that can be achieved with these platforms and explain whether the reality matched up to the promises.
I thought it was particularly timely to do so, as the financial regulator has just warned the P2P industry to clean up its act or face a severe crackdown.
Please note, this article is merely my personal experience of P2P investing. You might fare better, or worse, than I did. You should consider seeking out independent, professional financial advice before making any investment.
Compare P2P investment options on loveMONEY
Investing with Zopa
Zopa takes a lender's investment and divides it up into £10-£30 chunks that are then lent out to borrowers who pay interest at varying rates, depending on their creditworthiness.
I invested with Zopa between 2010 and 2013. During the three years my money was tied up I had one defaulter, and they were in the highest-rated category of borrower – A*.
There were also two occasions where a borrower was notified of a missed payment, but the loans were still repaid in full.
Ultimately, the default meant I didn't achieve my target rate** and ended up with a return of 2.6% a year. I wasn't blown away by the performance during my time with them, which is why I don't personally see Zopa as a way to accumulate large returns.
I should stress that borrowers are now able to lend money to Zopa through the tax-free Innovative Finance ISA, which wasn't around when I invested in 2010.
Zopa is one of the most established players in the still relatively nascent P2P finance industry, and is regulated by the Financial Conduct Authority (FCA).
Since I invested with Zopa, a lot changed, and processes have been tightened up.
Importantly though, your investment is still not protected by the Financial Services Compensation Scheme (FSCS), although the lender does have its own reserve fund in place to provide some assurance to investors.
**An earlier version of this article incorrectly stated the target rate on the investment was 5.2%.
View more investing options: SIPPs, Stocks & Shares ISAs and more (capital at risk)
Investing with LendInvest
LendInvest provides financing for property projects.
I achieved far greater returns with this P2P lender, although on reflection this was likely because my money was at greater risk given the correlation between risk and reward.
I achieved a total return of 6.1% – in line with the claims they make about expected returns – and gained over just 15 months.
For individual investors, there are two main opportunities.
First, there's the co-investment platform, which has a minimum investment of £1,000 and targets between 5% and 7% annual return.
With this type of investment, you select loans that suit your risk appetite based on interest rate and loan-to-value ratio (LTV) – the size of the loan in relation to the value of the property.
Or you can use the 'auto-invest' feature to invest in loans that match your criteria.
Alternatively, you can invest in a bond in LendInvest Secured Income paying 5.37% or 5.25%, depending on when the bond was issued.
My experience with LendInvest was positive, but to invest via the platform now you need to be a high net worth investor.
This means you need to have an annual income over £100,000 or net liquid assets (excluding main residence) of over £250,000 – or as a sophisticated investor.
The latter means having recent personal investment experience or alternatively that you are an investment professional, employed in alternative investment fund management.
Investing with Property Partner
Property Partner is a slightly different kettle of fish, despite being another property investment platform.
It essentially crowdfunds residential property investments, so an investor can purchase a small percentage of a house.
So, while that's not the same as the typical P2P model, it's still worth discussing in this context.
Property Partner's balanced plan claims to provide returns of up to 8% before the assets under management (AUM) fee, which is 1.2% per annum on portfolios valued up to £25,000 and 0.7% on the portion of portfolios valued over £25,000.
This kind of advertised growth didn't tally with my personal experience.
I did make just one investment through the platform, but lost £8 in 11 months.
There have also been a few developments that I would consider red flags:
The CEO has been demoted with immediate effect after just 15 months as CEO;
There have been changes to the fee structure,
It slashed the dividend payments on 20 existing properties in its portfolio by between 0.5% and 1.25%, blaming dividends not being "aligned with the net rental profits generated by the investment"
View more investing options: SIPPs, Stocks & Shares ISAs and more (capital at risk)
Comparison to high-interest savings and current accounts
Apart from LendInvest, the P2P platforms I've used don't generally stack up that well against the highest interest savings accounts.
If you move around as a saver, you can benefit from introductory interest rates that are often for the first year quite generous – before they usually fall sharply.
As loveMONEY point out in this guide to the best savings rates, you can earn up to 5% with current accounts like Nationwide's FlexDirect.
Of course, these accounts are generally only suitable for small sums of money. The aforementioned FlexDirect only pays that rate on the first £2,500 – so savers with larger pots will need to spread their cash around numerous top accounts.
In terms of traditional savings accounts, rates generally range from 1.8% to 2.1%, if you're will to lock your money away for one to three years.
Not quite as generous, but at least there's zero risk.
Finally, if you're just starting to save rather than trying to find somewhere to stash your existing pot, regular savings accounts are particularly appealing.
For example, the first direct regular saver pays 5% AER fixed for one year and you can deposit between £25 and £300 each month – although you must make the payment each month.
Any missed payment voids the deal. The M&S Bank monthly saver also pays 5% AER fixed for a year and you can save between £25 and £250 each month.
Be warned though: a lot of the top regular savers are only available if you have a current account with that bank.
Compare P2P investment options on loveMONEY
What I've learned
While Innovative Finance ISAs have made investing through peer-to-peer platforms more appealing in recent years it is still wise, I think, to exercise caution, only use the most established players and ones that are registered and authorised.
Given the introductory rates banks are offering, I'd consider switching banks first, ahead of putting money into P2P.
Fees are another issue that a saver or investor needs to watch out for with P2P, as these can often be quite high.
The views expressed in this article do not necessarily reflect those of loveMONEY. The information included in this article does not constitute regulated financial advice. You should seek out independent, professional financial advice before making an investment decision.
Be the first to comment
Do you want to comment on this article? You need to be signed in for this feature