UK retirement hotspots: the best places to retire – and the worst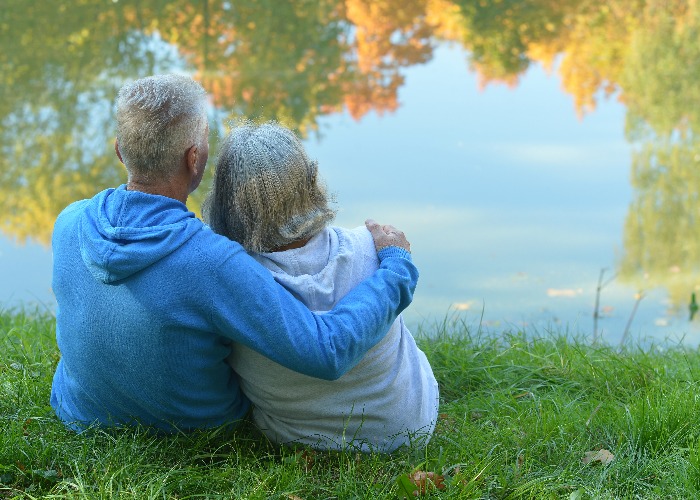 A new study has ranked the nation's cities for how well they address the needs of retirees. Here are the 10 best and worst places you can retire in the UK.
What makes a good city for retirees? That's what Profile Pensions has attempted to crack in its latest research report.
Profile Pensions has ranked the UK's main cities in terms of how much they are likely to appeal to ‒ and meet the needs of ‒ retirees.
So what makes a good place to retire? In its study, the firm broke down the cities based on a host of factors.
These include typical property prices (both for normal and retirement properties), crime rate per capita, the number of cafes and pubs, the number of parks and churches, and finally what level of entertainment and activities are available to older people.
On this final point, that could include the likes of bingo, bowls, cinemas and golf clubs.
Looking to free up tax-free cash from your home? This equity release calculator from Saga will work out how much you can expect to receive.
The top destinations for retirees
The seaside town of Plymouth came out top in the research, with the study highlighting its "significant" number of parks, affordable homes, proximity to the sea and large number of religious centres as big selling points.
With a typical retirement property costing £130,000 in the city, it's certainly more likely to fit into plenty of pensioner's budgets than some of the more expensive locations detailed in the report.
Another strong performer was Southampton, which performed well based on the highest density of cinemas and pubs of any of the cities investigated.
It's not all rosy though, with Profile Pensions amusingly pointing out that it suffers from a "comparative lack of bingo halls" ‒ in fact, it has the smallest number of bingo halls of any city.
We're not sure how important bingo halls are to most retirees, but if you're a fan you now know where to avoid...
Third spot went to Nottingham, with the study highlighting its affordable housing and easy access to a host of golf courses.
Here is how the top 10 cities for retirees shape up:
Plymouth

Southampton

Nottingham

Cardiff

Derby

Liverpool

Leicester

Bristol

Wolverhampton

Manchester
Retirement still a way off? Compare SIPPs
Of these, Profile Pensions highlighted how Liverpool was the second cheapest place to pick up a retirement property in the top 10, with its average price of £100,000 second only to the average £72,475 in Derby.
In terms of cities outside the top 10, Glasgow took 13th place as it performed well on golf courses, bingo halls, cinemas and pubs.
It came out ahead of Edinburgh in 17th spot, though the latter was a stronger city for parks and churches.
The worst places to retire
At the other end of the scale, perhaps unsurprisingly, London comes last of the 30 cities in the study, with the capital described as "far from the best place to retire".
It adds: 'With the highest cost homes – both standard and retirement homes – it's not a cheap investment."
"And although it has a high number of entertainment options, considering the size of the city, these are comparatively limited across the board in terms of density.
"Green spaces suffer too, with golf courses and lawn bowls clubs scarcer in the capital."
Another poor performer is Milton Keynes, just ahead of Doncaster.
Here is how the bottom 10 line up:
London

Milton Keynes

Doncaster

Wakefield

Leeds

Bradford

Rotherham

Sheffield

Swansea

Sunderland
Other notable findings from the report are the fact that Dudley, in 11th spot, has the smallest number of churches of any area covered, while Hull has the cheapest overall house prices at £111,610.
Meanwhile, Walsall has the smallest number of parks.
Looking to free up tax-free cash from your home? This equity release calculator from Saga will work out how much you can expect to receive.
There's more to a good retirement spot than bingo halls
A report like this can obviously be useful in that it shines a light on the big selling points of particular cities.
Obviously, if you plan to spend your retirement working on your handicap then you could do a lot worse than giving up work and living in Glasgow.
But let's be honest, if you fancy spending your twilight years surrounded by friends and family, then moving north of the border may not be a realistic option, no matter how many magnificent golf courses there are.
So take the same approach as this report but on a much smaller scale.
When planning where to make that last-time move, make sure you do your research on how well the area is going to meet your needs, not just when you first retire and are likely pretty active, but also as you get older.
That country village may be wonderful when you're still sprightly enough to walk to the shops, but there may come a point when doing so is a big ask.
Finding the right place to retire is not that different to picking a property earlier on in life. It's not enough to find an individual house that you like ‒ you need to run the rule over the area too.
*This article contains affiliate links, which means we may receive a commission on any sales of products or services we write about. This article was written completely independently.
Be the first to comment
Do you want to comment on this article? You need to be signed in for this feature