Will the UK's best paid graduate roles remain in demand?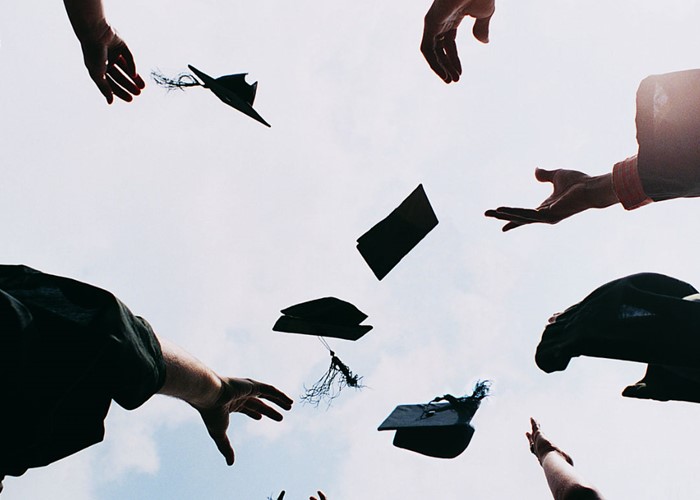 Stepping into a well-paying job is a dream for most graduates. We look at the best paying graduate roles and whether they will still be in high demand in the future.
As the latest round of graduates prepare to say goodbye to years of hard work at university, a priority will be to figure out the first step onto the career ladder.
While company culture and location will play a big role in how graduates choose their first job after university, for many, the salary will be important.
According to recruitment site Glassdoor, those who have studied science, technology, engineering and maths (STEM) subjects are likely to have the best salaries straight out of university.
All spots in the top ten list require a degree in a STEM subject.
According to Glassdoor, the top 10 highest paying entry-level roles in the UK are:
| | | |
| --- | --- | --- |
| Rank | Role | Salary |
| | | |
| 1 | Investment banking analyst | £50,752 |
| 2 | Software engineer | £34,106 |
| 3 | Business analyst | £32,142 |
| 4 | Data scientist | £30,791 |
| 5 | Financial analyst | £28,717 |
| 6 | Software developer | £28,609 |
| 7 | Civil engineer | £28,475 |
| 8 | Audit assistant | £28,288 |
| 9 | Design engineer | £28,288 |
| 10 | Mechanical engineer | £28,273 |
It's important to note that Glassdoor's findings are not a comprehensive view of the best paying roles in the UK.
The report is based on a survey of approximately 1,000 UK-based employees over the age of 18 from 7-9 June 2019.
The best UK graduate current accounts 2019/20
The highest earning graduate jobs
Investment banking analysts are the biggest earners amongst graduates, with a median base salary of £50,752.
This is well ahead of the average graduate salary in 2019 of between £21,000 and £25,000, according to graduate-jobs.com.
Engineering holds the most places in the ranking, with software, civil, design, and mechanical engineers earning an average of between £28,000 and £34,000 in their first jobs.
So why are these roles particularly well-paid?
According to Darren Ryemill, founder of recruitment firm Opus Talent Solutions, it's a simple case of supply and demand.
"The number of people going to university to study STEM subjects is falling and as a result, there are fewer people coming out with those skills," says Ryemill.
As businesses want to prepare for a future of continuous technological advancement, the need for graduates capable of tackling specialised complexities and challenges rises.
Recruiters are noticing there aren't enough people who are qualified to meet the ever-increasing demand.
"Supply is not high, and it does not match the demand of businesses," comments Ryemill.
"This is particularly the case as they look to make more and more date-related decisions.
"Businesses can't find the people with those abilities and so they put a higher value on those skills."
Graduate life: how moving back home can help get your finances back on track
Will there be a shift in the best paid graduates?
With Brexit on the horizon, graduates may be worried about any change among the biggest earners.
"It's unlikely," says Ryemill.
"I don't see anything in the market right now that will result in those jobs becoming less desired.
"In fact, it's quite the opposite.
"The rate of growth in the tech industry is faster than ever before, and I can't see anything that will cause all the banks to suddenly shut and no longer require financial analysts.
"These jobs will still be in demand as these things are hard-wired into every society, into every economy."
While many people may be anxious over the progress of Brexit, Ryemill says those graduates aspiring to get into those top-paid jobs are in a better position than most.
"If I were a graduate coming out of university now with a view to going into one of these jobs, I would still be very confident about my ability to find a job and get a solid footing in my career," says Ryemill.
He believes these top paying graduate roles are some of the key players needed by companies to help them thrive in the future.
So, graduates capable of providing stability to firms offering STEM-based positions are likely to continue to be in high demand – perhaps even more so amid Brexit-induced uncertainty.
Opinion: Student 'loans' put off poorer kids, we need a graduate tax
Be the first to comment
Do you want to comment on this article? You need to be signed in for this feature