Car thefts hotspots revealed: how to keep your motor safe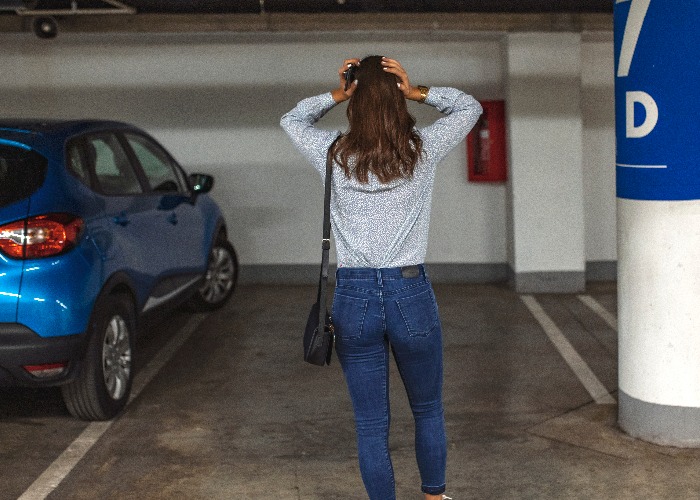 A look at the UK post codes where car thefts are the highest and how you can keep your car safe from thieves.
Car thefts fell last year, perhaps helped by the fact that we spent so much less time than usual behind the wheel as a result of the Coronavirus restrictions.
A Freedom of Information request submitted to the police forces across the UK by CompareTheMarket found that thefts dropped to 28,454 in 2020 across the 26 police forces that responded to the requests, compared to 33,289 in 2019.
However, it's worth remembering that our vehicles are more at risk in some areas than others.
CompareTheMarket has crunched the numbers to see how theft numbers vary across the different regions to identify particular car theft hotspots.
The towns where your car is most at risk
| | | | |
| --- | --- | --- | --- |
| Location | 2020 thefts | 2019 thefts | Total |
| Birmingham West | 1,375 | 1,730 | 3,105 |
| Liverpool | 1,062 | 1,276 | 2,338 |
| Sheffield | 1,123 | 1,199 | 2,322 |
| Birmingham East | 991 | 1,050 | 2,041 |
| Doncaster | 796 | 739 | 1,535 |
| Sandwell | 748 | 726 | 1,474 |
| Brighton and Hove | 590 | 672 | 1,262 |
| Rotherham | 615 | 557 | 1,172 |
| Luton Borough | 486 | 679 | 1,165 |
| Coventry | 608 | 506 | 1,114 |

Clearly that table makes for worrying reading if you happen to live in Birmingham, with the second city accounting for two of the top four car theft hotspots.
What's more, as the table shows, while car thefts overall have dropped, certain areas ‒ like Doncaster, Sandwell and Rotherham ‒ have seen cases jump.
The rise in keyless car thefts
One important trend in car crime over the last few years has been the jump in cars that can be operated without a key.
Thieves have been able to make the most of sophisticated gadgets which allow them to hijack the car's signal, remotely fooling it into unlocking the doors and starting the engine.
According to data from Tracker, this accounted for an incredible 93% of all of its recorded thefts last year.
Tips on how to prevent car theft
Always keep the vehicle locked
It sounds obvious, but nowadays cars have smoother locking systems that sometimes make it harder to hear if the car locks.
It is advised that you always double-check that the car is actually locked before walking away. Also always ensure that the vehicle's engine isn't running when it's unattended.
Invest in the right technology
Despite modern cars always having alarms and immobilisers fitted already, investing in additional features can massively help in preventing car theft. Inexpensive yet effective examples are steering wheel, pedal and gear locks.
Keep your keys safe
Making sure the keys to your car are safe is the most obvious yet the most effective way of preventing car theft. Make sure they are safely stowed and not easily seen.
Block signals
While some cars make it possible for you to switch your key off, there are ways you can do this without having a fancy manufacturer. For example, you can invest in a 'faraday pouch'.
This is a cage that shields the contents from static electric fields. These are available from many retail outlets.
Parking
Simple being wary of where you park your car can often make a huge difference. If you don't have a driveway or private garage, then making sure you park in a well-lit area that is relatively populated can put thieves off of targeting your car.
This article has been updated.
Compare car insurance policies with Confused.com
*This article contains affiliate links, which means we may receive a commission on any sales of products or services we write about. This article was written completely independently.
Be the first to comment
Do you want to comment on this article? You need to be signed in for this feature