Section 21 scrapped? Why getting evicted just got harder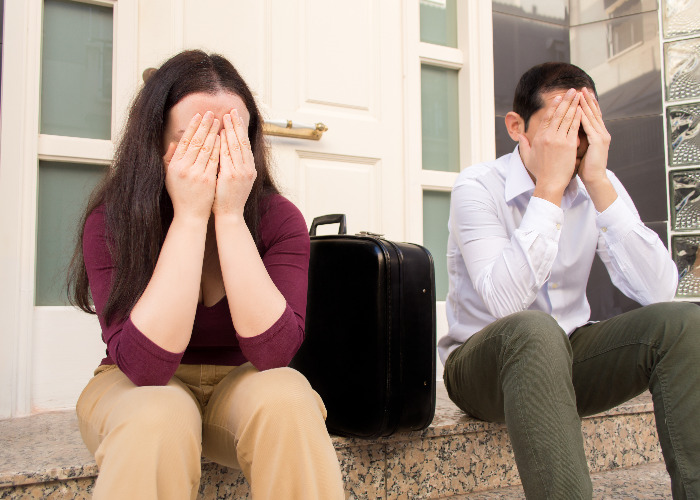 'No fault' evictions are on the way out, but opinion is split over how much of a difference this will actually make.
Things have changed significantly over the past couple of years for people looking to make money from property.
From introducing higher Stamp Duty on additional home purchases to stripping back the tax relief on offer – and even forcing lenders to assess applications from large landlords in a different way – the Government and financial regulators have thrown a host of curveballs at landlords, which have prompted plenty to sell up and look to invest in other assets.
Yet another massive change is on its way, with the Government announcing it intends to scrap 'no fault' evictions.
But is this really such a good idea?
Your rights as a tenant if your landlord wants to evict you
What is a section 21 notice?
A section 21 notice is something landlords issue if they want to evict a tenant even if the tenant hasn't done anything wrong, which is why it's known as a 'no fault' eviction.
If your landlord gives you one of these notices, then you need to leave within two months. It doesn't matter that you are up to date with your rent and have looked after the property as if it was your own, you still need to go.
It can only be issued after a fixed term tenancy ends.
However, the Government wants to scrap this, forcing landlords to provide a 'concrete, evidenced reason already specified in law' if they want to bring a tenancy to an end.
Why campaigners are pleased
Perhaps unsurprisingly, a host of tenant campaign groups are thrilled that the Government is taking such a hardline approach to these evictions.
Generation Rent, for example, reckons that evictions are the number one cause of homelessness in the UK, claiming that 80% of evictions are on no-fault grounds.
Dan Wilson Craw, director at the organisation, argued that landlords being able to evict without reason is "disrupting educations, eroding our communities, and leaving tenants feeling powerless".
Housing charity Shelter has also claimed the move as a victory, arguing it will "transform these renter's lives", allowing them to put down roots and relax, without fearing being booted out at any moment.
Save money on your energy bills by switching - get started here
Is this really such a good idea?
There are some occasions when a landlord might need to use a section 21 for entirely legitimate reasons.
It may be that they are in financial issues, and need to sell the property in order to get their own money situation back on track.
Alternatively, a change of circumstances may mean the landlord needs to move into the property themselves.
A section 21 notice allows them to do just that. Let's remember that while some landlords are sitting on enormous portfolios, the majority own just a single property.
As such, it's not exactly out of the ordinary for a landlord to look to move into the home they had previously been letting out.
There are also questions over just prevalent these notices are.
Jeremy Leaf, who used to be the residential chairman of the Royal Institution of Chartered Surveyors and something of a property expert, reckons the move may be "more political than practical" as the Government looks to recognise the plight of a small number of tenants – often millennials – who may be on the receiving end of a section 21 notice.
He warned that by ditching section 21 notices, the sector will look less attractive to would-be investors, leaving tenants with less choice and rents being pushed up.
Why tenants should be worried by landlord cost-cutting
What about section 8?
The National Landlords Association argues that the real root of the problem is the current state of section 8 notices.
These are the notices landlords issue in order to evict a tenant when there is a problem, such as the late paying of rent or damage to the property.
However, this can be a lengthy process in terms of getting a court date, which can then be delayed, while counter-claims from the tenants can make the whole thing drag on, adding substantially to the cost.
Because of this, the trade body argues that many landlords who have good grounds for ditching a tenant go with the simpler option of section 21 notices rather than a section 8 notice.
Save money on your energy bills by switching - get started here
Why would you kick out a good tenant?
There have been enough cases of 'revenge' evictions – where tenants are kicked out simply because they have raised concerns about the quality of the property or asked for something to be repaired – that it's clear that there is a nasty minority of landlords who need to be stamped out of the sector.
But that's the point. They are a minority, and ditching something that may be useful to a more substantial cohort of landlords simply because of its abuse by a small number of miscreants could be a misstep.
Let's be honest here, being a landlord is a business. If you have a decent tenant that pays the rent every month and looks after the property, you aren't going to want to lose that tenant without a good reason.
If section 8 really is the mess that landlord bodies claim it is, then it's no surprise that landlords are opting for the simplicity of section 21, even if it then results in people who let properties looking like pantomime villains, kicking out swathes of good tenants apparently without a reason.
Reform of section 8 should go hand in hand with any removal of section 21 notices.
Tenants need greater protection, but so too do quality landlords. We need to start looking at them together, rather than as opposing sides in a non-existent battle.
What do you think? Is scrapping section 21 a good idea or not? Do we need to see more legislation to help landlords or tenants? Share your views in the comments section below.
Be the first to comment
Do you want to comment on this article? You need to be signed in for this feature