Watchdog: some solicitors are letting down homebuyers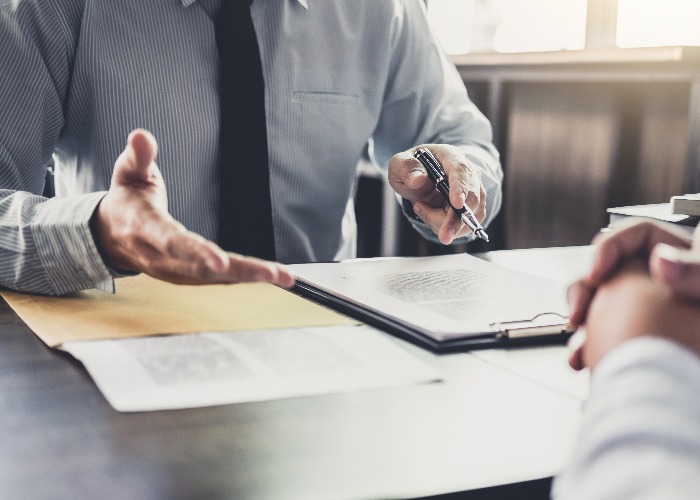 Some property lawyers are taking advantage of those looking to purchase a home, the Solicitors Regulation Authority has warned.
When you purchase a property, you find yourself relying on the expertise of many other people.
That may start with the estate agent, who can offer some guidance on what the vendors will be willing to accept.
Most likely you'll be arranging your mortgage through a mortgage broker, and taking their advice on which sort of deal best marries up with your needs.
And then once you have an offer accepted and want to proceed with the purchase, you'll need to make use of the insights of a property lawyer, whether that's a solicitor that covers all aspects of the legal profession or a conveyancing specialist.
However, it seems that these property lawyers may be taking advantage of these buyers, milking them for extra cash while failing to actually provide that proper expertise.
Looking to buy? Search for a cheaper mortgage rate
Not being clear about fees
Last week the Solicitors Regulation Authority (SRA), the watchdog for the legal profession, published a 'Residential Conveyancing Thematic Review', looking at how property lawyers are performing.
And while it made clear that most legal firms are meeting the expected standards, a significant number are falling short.
According to the SRA, in around a third of cases conveyancing firms are providing quotes to would-be clients which "did not include fees for additional work which should have been reasonably anticipated at the outset".
In other words, these legal firms are knowingly misleading people about what sort of legal bill they will face in the end.
The SRA said it also saw a similar number failing to be transparent about the mark-ups they added to the fee charged by banks for making telegraphic transfers.
It noted that in some cases, this meant homebuyers were paying 10 times more than the actual fee from the bank.
Given how stretched many people's finances become when purchasing a property, this is seriously shoddy – potentially winning business by deliberately underquoting, only to then hit those customers with more substantial bills down the line.
Make sure you cover your possessions: search for home insurance with Confused.com
Leasehold vs freehold
A key task for any conveyancer is to make sure their clients fully understand what they are signing up for.
That may mean highlighting any complications over public rights of way which may cross over your property, or identifying whether a local church can force you to contribute to its repairs (yes, really).
This includes making sure that the buyer understands the difference between leasehold and freehold ownership, yet according to the SRA a quarter of the legal firms it observed did not bother to discuss this key issue with their clients, relying on them to find that information elsewhere.
This is little short of appalling.
The Government has finally woken up to the leasehold scandal, promising action on the escalating ground rents that can swiftly make home ownership unaffordable, as well as preventing owners from selling the property on.
For a significant portion of conveyancers to completely ignore the issue, leaving their clients to potentially sign up to extortionate leases none the wiser, is shocking.
Remortgaging? Search for a cheaper rate today
I want to find a decent conveyancer
The SRA said it had started disciplinary proceedings against six firms following its study, but clearly the report has thrown up questions over how homebuyers should go about picking legal partners when purchasing a property.
Chances are your estate agent will have a conveyancer that they recommend, though it's worth bearing in mind that this could easily be down to the size of the referral fee the agent receives rather than any reflection of how good the conveyancing firm is.
If you do use a mortgage broker, it may be worth getting their thoughts too.
Over the last couple of years, there have been a number of occasions where slow and shoddy conveyancing has led to cases falling through, and brokers may be well positioned to warn you which firms to avoid, if not necessarily the best ones to use.
It's a good idea to get a range of quotes from conveyancers in order to ensure you get a good price, though as the SRA's report makes clear, you shouldn't assume that the quote you receive is going to be entirely accurate.
Take the time to go through any terms and conditions the conveyancer provides with the quote so that you are clear about what is included in the service, and what additional fees may be incurred down the line.
If you are having an issue with a lawyer that can't be resolved, consider contacting the Legal Ombudsman.
*This article contains affiliate links, which means we may receive a commission on any sales of products or services we write about. This article was written completely independently.
Be the first to comment
Do you want to comment on this article? You need to be signed in for this feature