Automatic saving: why apps could make us all great savers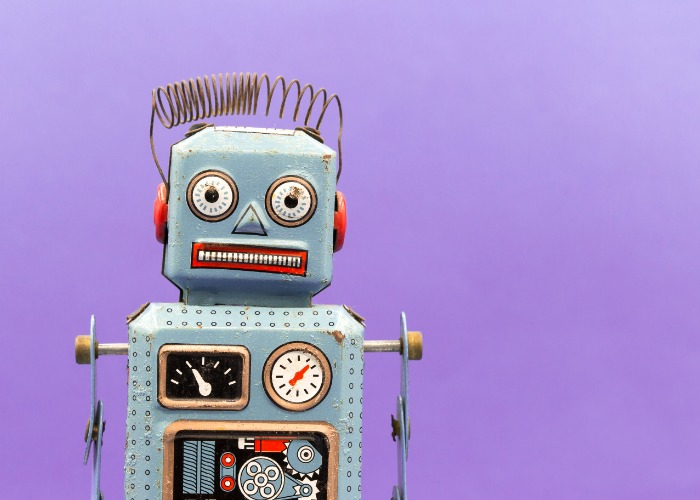 If you struggle with budgeting, or saving for a rainy day, why not let a computer do the work for you?
We're struggling to save money, official figures suggest.
The proportion of money we save fell to a record low in 2017 and barely improved since, with the average household just saving £3.80 in every £100 earned.
There are many reasons households can't put money away, from stagnant incomes to rising prices, but the way we earn money has also changed.
With irregular incomes, self-employed and gig economy workers are faced with a difficult decision: save a fixed amount each month, or try to calculate how much you could survive on and save the rest.
Get either wrong and you'll go into debt.
But what if you had a savings account that could do your saving for you?
Last week, app-based bank Tandem launched a savings account with an 'autosavings feature'. It calculates how much you can afford to save, puts it in a savings account and learns your spending and saving habits along the way.
Tandem isn't the only automatic saving app, following in the path Plum, Chip and Cleo, but it's the first time a UK bank has persuaded its customers to put their faith – and money – in the hands of a robot.
We've taken a look at different autosaving options and considered their pros and cons.
Compare savings accounts and find a better interest rate
The challenges of autosaving
Before opting for an automatic saving app, you'll need to ask a few questions.
Not only should automatic savings apps avoid sending you into your overdraft (unless you want to), they must also distinguish regular purchases from one-offs and genuine savings from money being held for a short time.
And, because these apps have access to your current account, they need to be secure. Ideally, it should only transfer money to and from your current account.
That's all before you look at where the money is being moved to, whether it's earning interest and how safe it is, given many autosaving providers are essentially start-ups, not established banks.
We've only considered apps registered with the Financial Conduct Authority and we advise you to do the same.
How to build up an emergency savings fund
Tandem Autosavings
Tandem is currently the only bank to offer auto savings and the only autosaving provider protected by the Financial Services Compensation Scheme (FSCS).
The app-based savings account both rounds up your purchases – so with a 75p purchase, you'd save 25p – and attempts to save 5% to 15% of your income each week, which you set with a slider.
It works with current accounts and credit cards from 18 providers, including American Express cashback and reward cards.
Unfortunately, the savings account pays a measly 0.5% interest, meaning your money isn't even close to keeping up with inflation.
Tandem says you can withdraw your money and it'll be back in your current account in 10 minutes.
Tandem itself provides two credit cards that are particularly suitable for travellers and those with a limited credit history.
Chip
Chip, which was launched early last year, is a free app that automatically saves money from your current account. We reviewed it last year and (disclosure) I've been using it since then.
You can 'talk' to the app via messages, ask it to set up goals for saving, change your savings appetite, manually save money and even ask Chip to take money from your overdraft (only do this is it's interest-free).
Chip isn't a bank: your money is held in an e-wallet account with Barclays, although it is not FSCS protected.
Unfortunately, Chip doesn't pay interest unless you invite friends, in which case you earn 1% per referral, up to a total of 5%, albeit only for one year.
Chip says you can withdraw your money in the same working day, providing you instruct it before 2 pm.
Plum
We've previously written about Plum as a robo-investing app, but it also provides autosaving.
Like Chip, you interact with the app using messages.
Plum's big advantage is that you can invest your savings in funds, giving your savings the possibility of beating inflation, albeit with the risk that their value could go down.
Plum's investment fees are currently the lowest in the industry and you can also choose ethical investment portfolios, at an additional cost.
As investment is a long-term process – many experts recommend five years – it may not be suitable for building a 'rainy day' fund. And although you can hold normal savings with Plum, bear in mind these are not covered by the FSCS as Plum isn't a bank.
Plum says you can withdraw your funds the next working day if you instruct them before 3pm.
Cleo
Rather than provide a separate app, you sign up to and deal with Cleo within Facebook messenger.
Claiming to have over one million members, Cleo can provide weekly autosaving and can set up a budget, analyse your spending and more.
Money held by Cleo does not have FSCS protection and although Cleo has an £85,000 'security pledge' this would not apply if Cleo itself collapsed as it isn't a bank.
Money held in Cleo doesn't earn interest and so you'd need to move it elsewhere to make it grow.
Be the first to comment
Do you want to comment on this article? You need to be signed in for this feature