Car insurance fees rise as insurers rake in profits away from the quoted price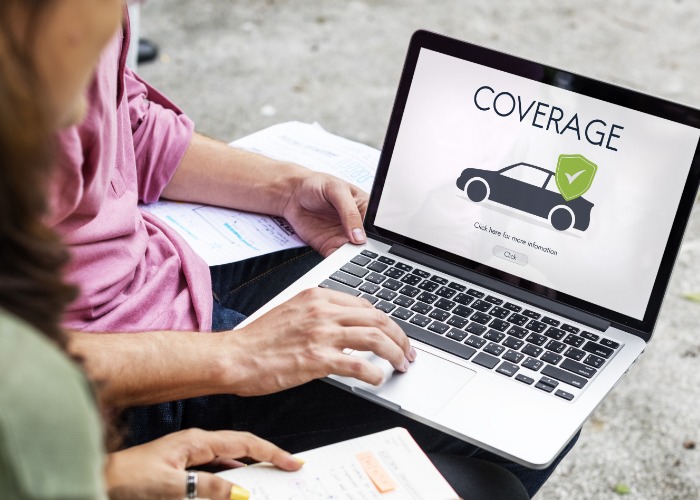 Motorists are being hit with more 'hidden fees' mid-policy, according to exclusive new research seen by loveMONEY
Drivers are being warned to be aware of 'hidden fees' on their car insurance.
New research reveals the charges applied when you make a change mid-policy, such as adding a named driver, moving house or changing your vehicle, are rising rapidly.
Charges to renew a policy with the same insurer are also climbing.
Figures compiled for LoveMONEY by financial data company Defaqto found that 'adjustment fees', as they are called, are charged on almost three quarters (73%) of car insurance policies.
This is up from 68% in 2015.
Not only are these fess becoming more common, they're also getting pricier: three years ago, the typical adjustment fee was about £20 but now almost one in three policies charge between £30 and £49.
By contrast, just 9% of policies charged this amount in 2015.
Cover about to expire? Search for a new policy with Confused.com
Adjustment fees
| | | | | |
| --- | --- | --- | --- | --- |
| | 2019 | | 2015 | |
| Total number of products | 323 | % of total | 230 | % of total |
| No adjustment fee charged | 85 | 26 | 71 | 31 |
| Adjustment fee less than £20 | 50 | 15 | 68 | 29 |
| Adjustment fee £20-£29 | 76 | 24 | 66 | 29 |
| Adjustment fee £30-£49 | 88 | 27 | 20 | 9 |
| Adjustment fee is £50 or more | 21 | 7 | 2 | 1 |
| Adjustment fee not stated | 3 | 1 | 3 | 1 |
Source: Defaqto 05/02/2019
Bulking up profits away from the headline quote
The fees are dubbed 'hidden' as they are not always obvious to policyholders at the outset, unless they read the small print of the insurance documents.
While many consumers will never pay them if they don't make changes part-way through a policy, for those who do they can come as a nasty surprise.
In recent years, motor insurers have been forced to cut their headline rates as the market has become increasingly competitive.
Introducing add-on or 'extra' fees is one way they can claw back the lost revenue. But it can be less transparent for customers.
As part of this trend, renewal fees are also now more common.
In 2015, fewer than 10% of motor policies imposed a fee to their own customers for renewing their cover.
Today, that has risen to around 30% – and among those, 21% of policies charge between £20 and £29.
Search for cheaper car insurance with Confused.com
Renewal fees
| | | | | |
| --- | --- | --- | --- | --- |
| | 2019 | | 2015 | |
| Total number of products | 323 | % of total | 230 | % of total |
| No renewal fee charged | 215 | 66 | 211 | 92 |
| Renewal fee less than £20 | 2 | 1 | 5 | 2 |
| Renewal fee £20-£29 | 68 | 21 | 7 | 3 |
| renewal fee £30-£49 | 5 | 2 | 6 | 2.5 |
| Renewal fee is £50 or more | 16 | 5 | 1 | 0.5 |
| Renewal fee not stated | 17 | 5 | 0 | 0 |
Source: Defaqto 05/02/2019
Mike Powell, a consultant at Defaqto, said most providers will apply an adjustment fee for any material changes to a policy, such as a change in car, adding drivers or changing address.
"Other changes which affect the risk could see an increase in the premium and also an administration fee being added, so for example, a change in occupation, informing the insurer of a recent motoring conviction or when a young driver passes their test," said Powell.
"If additional costs are payable question your provider and ask it to explain how they have calculated the additional cost."
Policyholders who forget or do not think it is important to inform their insurer of changes in their circumstances are taking big risks, warned Rachel Wait, consumer affairs spokesperson at comparison website MoneySupermarket.
She says: "Don't attempt to dodge the charges by keeping shtum.
"If you don't tell your insurer you could end up with an invalid policy that won't pay out in the event of a claim."
If you think you will need to make changes to your car cover during the term of the policy get hold of the paperwork and read the small print.
"This way you won't be shocked by extra charges at the time. You can also factor in these fees to the total premium cost.
"And if at the time of your renewal a fee is being charged to stay with the same cover you could save money by shopping around."
A number of insurers don't charge adjustment fees, including Direct Line, Budget and Aviva – for its AvivaPlus policies, so it may be worth comparing their premiums before you buy.
Other insurers, available through brokers and intermediaries, may not apply the charges, but remember many brokers will charge their own fee so this could make it difficult to compare prices.
Some policies don't charge an adjustment fee if you can make the changes online yourself. This is worth finding out at the time you purchase cover.
Need to borrow for that new car? Compare loan rates
What can you do about it?
If you feel the administration fee you are being charged is excessive or was not made clear at the outset it is important to speak to your insurer.
Matt Oliver at comparison website gocompare.com says it is worth trying to negotiate or challenge the fee charged, particularly if you don't feel it reflects the admin cost.
"If you think you've been charged fees that are unfair or disproportionately high complain to the insurer,' he says. 'It may be willing to reduce or waive a fee to keep your custom.
"If you are still unhappy after complaining to the insurer you can take your grievance to the Financial Ombudsman Service who will look at the case and make an independent decision."
The Association of British Insurers, which represents the industry, says the fees insurers charge must be clearly and fully set out and broadly reflect the costs the incur.
A spokesperson told loveMONEY: "Motor insurance is an incredibly competitive market.
"It's always a good idea to shop around to find the best cover that suits your needs – and don't just buy on price, make sure the policy gives you the cover you would need if you did come to make a claim."
Search for cheaper car insurance with Confused.com
*This article contains affiliate links, which means we may receive a commission on any sales of products or services we write about. This article was written completely independently.
Be the first to comment
Do you want to comment on this article? You need to be signed in for this feature