StepLadder: the first-time buyer scheme that claims it'll help you save up a deposit quicker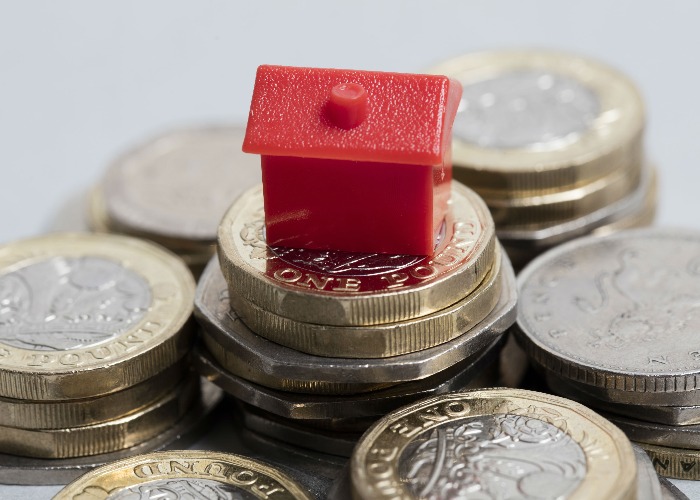 Grouping wannabe buyers together could nearly halve their journey onto the property ladder – but it could also backfire.
Saving up a deposit to buy your first home is no mean feat.
The typical UK first time buyer needs £27,705 in their bank account, although that rises to an incredible £99,230 in London.
Now a new scheme claims it can help you save up your deposit 45% quicker.
How? StepLadder groups buyers into 'circles' where they collectively save money for a deposit, allowing most – but not all – to hit their savings goals months before they would by themselves.
However, the way these circles work could actually make it harder to be approved for a mortgage and the fees are considerable.
Want to get on the property ladder? We've put together this no-jargon guide to take you through every step.
Need a mortgage? Compare rates with loveMONEY
How Stepladder works
StepLadder asks each member of a circle to contribute the same amount each month – for example, £1,000.
Every month, a member of the circle is selected at random to receive the amount they need for a deposit – say, £20,000.
However, each member of the group – including the winner – continues to save £1,000 each month, with each month seeing a different member awarded £20,000, until everyone has 'won' it (so 20 months in total, for this example).
The benefit of this approach is that even if you're the last person to 'win' the £20,000, it would theoretically have taken you just as long to save up that amount by yourself (20 x £1,000).
Stepladder offers a range of circles from 10 months to 50 months, with contributions starting from £500.
Need a mortgage? Compare rates with loveMONEY
Is my money safe?
StepLadder founder Matthew Addison is adamant that savers' money is secure.
"All members' funds are kept as client-money – this means arms-length from our operating funds and held in custody under each member's name."
He notes that the company has dedicated wind-down funds to cover costs in the event it collapsed and "a multi-million P&I policy from Hiscox to cover any claims".
It's worth noting that StepLadder is not covered by the Financial Services Compensation Scheme – so there's no guarantee you'll get your money back.
Addison also explained that StepLadder checks potential members to make sure they can afford the payments, have a good credit rating and aren't fraudsters.
In the event you can't make a monthly payment you can leave a circle, although you may have to wait until the circle ends to get your money back. If you've signed up to a 50-month scheme, that could be very problematic indeed.
How to save up for your first home: some simple strategies
The mortgage trade-off
As we noted above, even once you've 'won' your deposit, you must continue making monthly payments.
These payments could make it harder to get approved for a mortgage, warns David Hollingworth, associate director of communications at mortgage brokers' London & Country.
"Lenders will take into account income and outgoings when deciding how much they can lend and therefore the ongoing commitment of paying into the circle will likely be factored into the equation"
"That could, therefore, have an impact on the borrowing amount available."
It could mean that the buyer needs to wait for the circle to end before applying for a mortgage – completely wiping-out the time-saving benefits of the StepLadder approach.
This isn't just mortgage lenders being difficult: with mortgage repayments in your first-year averaging £612 a month, plus utility bills, tax and buying furniture, those StepLadder payments could leave you in a very difficult position.
Certain borrowers could still benefit, says Hollingworth: "it could, however, be useful for those that can borrow enough even with that commitment but want to speed up the route to their deposit."
For its part, StepLadder says it is working with certain mortgage lenders and brokers to help savers find a suitable mortgage once they've secured their deposit, although at the time of publishing it wasn't able to identify who these players are.
Need a mortgage? Compare rates with loveMONEY
Don't forget the fees
StepLadder's fees are considerable – 3-5%, depending on the circle size.
If you were saving £1,000 a month for 20 months, a 3% fee would equate to £30 a month or £600 in total.
Saving for a deposit by yourself, on the other hand, could earn you money.
The Government's Lifetime ISA pays a 25% bonus every year worth up to £1,000, plus interest, whilst the Help to Buy ISA pays a smaller bonus but is less restrictive.
Additionally, the Government's Help to Buy equity loan could help you buy with just a 5% deposit.
If you don't like waiting, it is possible to get a mortgage with no deposit whatsoever – Barclays, Lloyds, Post Office Money and a handful of smaller players offer these.
These mortgages typically require parental assistance, however, and have higher interest rates which could add up to thousands of pounds extra over time.
Ultimately, patience is likely to save you money – but if you're desperate to move, you might consider a few hundred pounds a price worth paying. Just make sure you do the sums before signing up.
What do you think? Clever innovation or risky gimmick? Share your views in the comments section below.
Confused? Our guide covers everything from saving up to opening your new front door
Be the first to comment
Do you want to comment on this article? You need to be signed in for this feature