Investment scams cost the average victim £29,000 – and they're evolving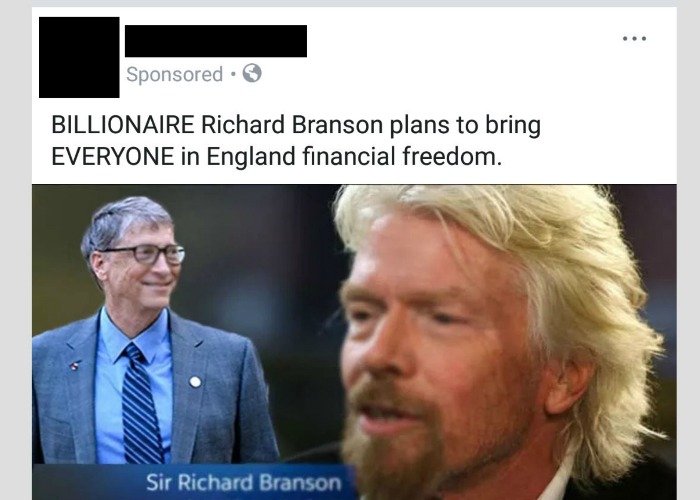 Almost £200 million of losses reported as crooks shift from cold-calling to social media.
Spotted an 'investment opportunity' that seems too good to be true?
Getting caught out could cost you a staggering £29,000, according to the Financial Conduct Authority (FCA).
Similar to pension scams, investment scams entice you to put money into highly risky or sometimes non-existent assets, with promises of high returns.
A massive £197 million worth of investment scam losses were reported last year – with many crimes going unreported.
Mark Steward, the FCA's executive director of enforcement, warned that "investment scams are becoming more and more sophisticated and fraudsters are using fake credentials to make themselves look legitimate."
With the end of the tax year approaching, investment scams are set to peak.
Why just opening a spam email could open the door for fraudsters
Less protection than pensions
For years, we at loveMONEY have been reporting on pension scams and the crossover with investment scams are difficult to ignore.
Pension scam victims lost more – on average £91,000 – but January's ban on all pension cold-calling at least means you know that any phone call about pensions is illegitimate.
With investments, it's more difficult to spot what's a scam and there's no cold-calling ban. According to the FCA, five in six investment scams relate to shares and bonds, forex and cryptocurrencies.
Whilst we've previously written about the dangers of forex and cryptocurrencies, many people put their savings into shares and bonds with no ill effects.
Another challenge is the sheer number of operators: in 2018 the FCA published 360 warnings about potentially fraudulent firms.
Pension scams: how to spot dodgy investments and stay safe
Crooks moving onto social media
It took decades to ban cold calling, and in the meantime, crooks have moved onto emails, professional looking websites and social media channels, such as Facebook and Instagram
More than half (54%) of visitors to the FCA's Warning List in 2018 were contacted via online sources, a jump from last year.
Facebook has faced intense criticism after images of Money Saving Expert founder Martin Lewis and Virgin founder Richard Branson (as pictured above) were used without their permission to advertise high-risk or non-existent investments.
Facebook has promised to crack down on scam adverts by making it easier to report them. But as loveMONEY found, the social media network has ignored and even rejected reports of obvious scam adverts.
UK advertising regulations apply just the same to social media content: however, the regulator has itself admitted it struggles to deal with firms based outside of the UK or those determined to break the rules.
Facebook scams: will they take complaints about fake adverts seriously?
Don't become another statistic
The FCA has identified six warning signs of investment scams:
Unexpected contact – both from cold calls, online and in person
Time pressure – They might offer you a bonus or discount if you invest before a set date or say the opportunity is only available for a short period.
Social proof – They may share fake reviews and claim other clients have invested or want in on the deal.
Unrealistic returns – Fraudsters often promise tempting returns that sound too good to be true, such as much better interest rates than elsewhere.
False authority - Using convincing literature and websites, claiming to be regulated, speaking with authority on investment products.
Flattery – Building a friendship with you to lull you into a false sense of security.
If you are considering an investment, check the FCA's Scam Smart website and Warning List first.
You can also check the Financial Services Register to see if a company is genuinely FCA-regulated, although note that this doesn't mean an investment isn't high risk.
If you'd like to invest, but are concerned about risks and scams, we've put together a beginner's guide
Be the first to comment
Do you want to comment on this article? You need to be signed in for this feature