How do mortgage brokers really choose which deals to show you?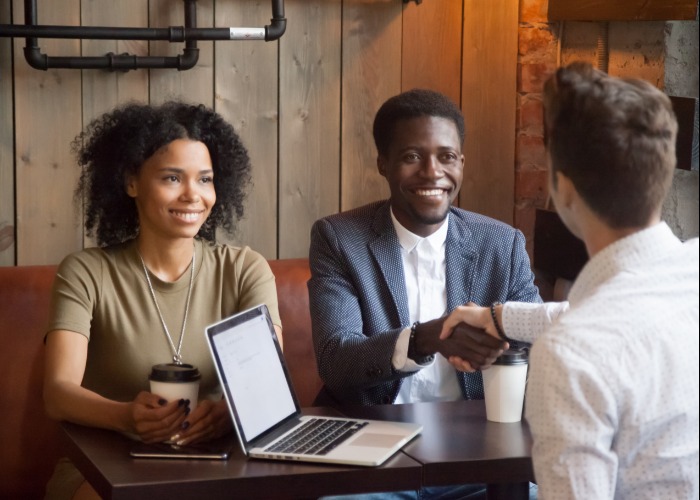 It's easier than ever to find cheap deals on a comparison site. So what criteria do brokers use when deciding which mortgages to suggest to you? Former financial services consultant Mike Fotis explains.
Mortgage brokers have long been an important part of the house-buying experience.
In fact, data from mortgage technology firm IRESS suggests up to 80% of all mortgages are now sold through brokers.
Despite their importance, many homebuyers don't fully understand how brokers actually go about finding them the best deals.
Here's what really motivates your mortgage broker, and how they choose the deals they'll put forward to you.
The different kinds of mortgage broker
The deals available depend on which kind of broker you're working with. There are three kinds: tied, multi-tied and whole of market.
Tied brokers only work with one lender, so their picks will all be from that lender's product range. This is typically what you'd get if you popped into your bank to chat about mortgages.
Multi-tied brokers are limited, but they have a wider selection of lenders than tied brokers.
Although this means you get a better range of lenders that with a tied broker, there may still be a better deal out there that your multi-tied broker doesn't have access to.
As the name implies, whole of market brokers can show you deals from any lender and are usually independent.
Most homebuyers go for a whole of market broker. If you're not sure if your broker offers whole of market advice, ask them.
The Financial Conduct Authority (FCA), the financial services regulator, obliges them to be upfront and clear with you about the advice they're offering.
How do mortgage brokers choose which deals to show you?
Mortgage brokers take a number of things into account when selecting mortgage deals.
It mostly depends on your financial situation. Your broker will ask you:
Which property you want to buy, and how much it's worth
Whether you've made an offer for that property (and if so, whether it's been accepted)
How much you earn
How much you spend
How much you've saved up for a deposit
Whether you're using any government schemes, such as Help to Buy, Shared Ownership or Right to Buy
This means you need to know your finances if you want to get the best deal, and you need to be clear about this with your broker.
When discussing how much you've saved for a deposit, bear in mind that you also need to have enough money available to pay the fees that come with buying a home.
Once your broker has all the information they need, they'll have an idea of how much you can borrow.
They'll talk you through different product types –fixed-rate versus variable-rate mortgages, for example – and they'll use this information to find you a mortgage deal that:
You can afford
Gives you the lowest possible interest rate
Gets you a big enough loan without saddling you with unnecessary debt
Some brokers are able to take advantage of 'exclusives', which are mortgage products offered by lenders that are only available through brokers.
A number of mortgage lenders can only be accessed via brokers, such as Dudley Building Society and Digital Mortgages (Atom Bank's mortgage offering).
To make sure you're getting the best deal, communicate your needs and preferences clearly with your broker.
If you're unclear on something, ask the question.
Once they have the right information about your finances, your broker will evaluate all the different options from different lenders, taking into account interest rates, fees and loan-to-value rates (LTV).
Our recent study into broker habits found that brokers are also influenced by things other than the products available.
A key issue is the speed at which it takes to process an application – especially if you're buying a new build.
If it takes months to get a mortgage application through to completion, it could mean you losing your dream home (and the broker losing their deal).
Similarly, clarity of criteria is massively important.
Unclear lending criteria can mean your mortgage application gets halfway through the process before it's revealed that you were never suitable anyway.
This takes you back to square one, and it means a deeply unpleasant experience for all concerned.
Knowing this, brokers will be selective about which lenders they put forward, based on their reasonable experiences with the lenders they recommend in the past.
It never hurts to ask for further clarity – it could mean you're being ruled out of a potentially cheaper deal, so you'll want to be sure that's being done for good reason.
Brokers are obliged by the FCA to give clear and helpful advice, so before you go ahead with any deal, ask your broker if, in the past they've, found a lender to be:
Clear in their criteria and communications
Reliable and communicative
Efficient in completing mortgages
Once you've been offered a deal, do your own research before accepting it.
Mortgage comparison sites allow you to tally what you've been offered against the top deals in a matter of minutes (although obviously, they can't take into account some of the more specific criteria we mentioned earlier).
While it's true that brokers take into account bad experiences they've had with lenders before (such as long application times), and it's true that brokers can help you find good deals, they can't guarantee that you'll be happy with the all-round performance of a particular lender.
Mike Fotis is the founder of Smart Money People and a former financial services management consultant.
Be the first to comment
Do you want to comment on this article? You need to be signed in for this feature