Santander Zero review: a top choice for travellers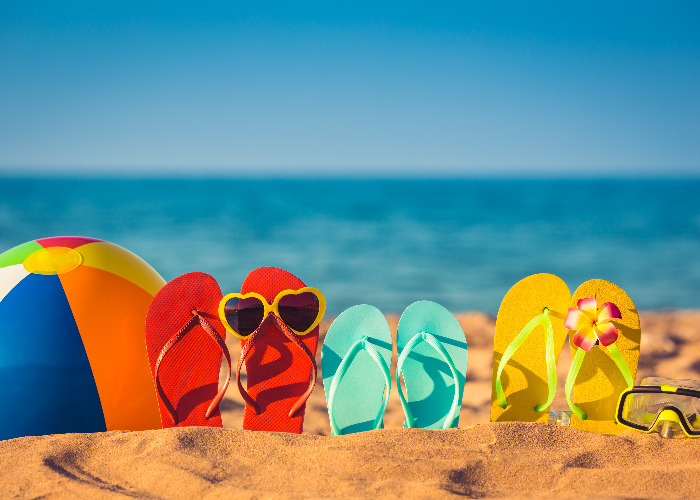 If you're looking for a card that doesn't charge fees on overseas use, you'll struggle to beat the Santander Zero credit card.
With the weather so bleak at the moment, you'll be forgiven for letting your mind wander to next year's summer holiday.
A crucial part of the preparation for any trip overseas is working out how you are going to handle the spending money, and while changing up cash is a popular option, there are plenty of credit cards designed specifically to appeal to those who need to use them abroad.
One such card is the Santander Zero card (Representative 18.9% APR). So let's take a closer look at what it offers and how it compares.
What's on offer?
As the name suggests, the big selling point of the Santander Zero card is that there are zero fees to worry about.
So if you use the card to pay in a retailer overseas, there are no charges to pay if you opt to pay in the local currency.
Bear in mind that if you opt to pay in sterling, the retailer or bank will handle the conversion, which may mean you are charged a fee.
There are also no fees if you use the card to withdraw cash overseas. That said, interest is charged on these withdrawals immediately, so you'll need to clear the balance as soon as possible.
There is no monthly fee to account for with the Santander Zero credit card either.
Another selling point is the ability to earn cashback through Santander's Retailer Offers initiative.
You will be provided with five welcome offers at major retailers, chosen just for you. The cashback only applies for one use, but you can pocket up to 25%.
After that when you use the card at certain retailers you can continue to pocket up to 15% cashback. Participating retailers include Vue Cinemas, Costa, Morrisons and Subway.
The Santander Zero comes with a representative APR of 18.9%.
How does the Santander Zero compare?
The lack of any charges on overseas use makes the Santander Zero a really strong option, though there are a couple of rival cards worth noting here.
For example, there's the Barclaycard Platinum Cashback Plus. As the name suggests, you pocket 0.25% cashback on all spending until August 2023 (you actually get an increased rate of 0.5% for the first three months), so it's a nice little earner on the money you spend both here and abroad.
There are no fees on spending abroad or cash machine withdrawals, and crucially with the latter, there's no interest to pay so long as you clear the balance in full at the end of the month.
That's a potentially key difference from the Santander Zero. The representative APR on the Barclaycard is a little higher at 21.9%.
Another alternative is the Tandem Card, which has no fees on overseas spending nor cash machine withdrawals, though like the Santander Card you are charged interest on these withdrawals immediately.
The big plus point to the Tandem Card is that you can pocket even more cashback when you spend using the card, as it offers 0.5% cashback on your purchases both at home and abroad.
The representative APR on the Tandem Card is 18.9%.
Finally, it's also worth noting a rival card from Santander itself, the All in One card.
This card comes with no fees on foreign transactions, though charges do apply to withdrawals.
However, not only does the card pay 0.5% cashback on all spending, but you also enjoy whopping 26-month 0% periods on both purchases and balance transfers with the card.
There is a £3 monthly fee to pay though, alongside a representative APR of 21.7%.
Our verdict
The Santander Zero card is a really strong contender if you're looking for a card that won't charge fees on overseas use, whether that's paying at the till or withdrawing cash.
It also comes with the potential to earn some welcome cashback when you spend with certain retailers, while the absence of an annual fee is a further plus point.
However, if you're looking for more consistent cashback, no matter where you spend, then you may need to look elsewhere.
If you're interested in the Santander Zero, then you can get a good idea of your chances of being accepted for the card in advance by using our eligibility calculator.
Be the first to comment
Do you want to comment on this article? You need to be signed in for this feature