The UK's most unreliable cars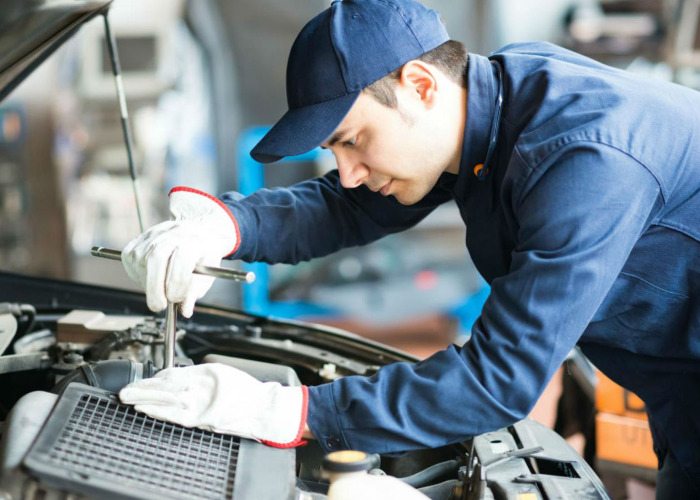 If you want to avoid regular trips to the garage, these are unlikely to be the cars for you.
Warranty expert Warranty Wise has picked out what it claims are the 10 most unreliable cars in Britain.
It judged the vehicles based on a number of factors, including the number of claims due to faults and the costs of each of the motors.
It's worth bearing in mind that just because these models have popped up frequently with warranty claims, it doesn't mean that you will experience these issues should you purchase one of these models.
Nonetheless, it's a useful insight into what problems you should be prepared for with some of the nation's most popular cars.
Fed up of car trouble? Compare loans for a new car
1) Range Rover Sport
Warranty Wise reckons the Range Rover Sport is the least reliable vehicle around.
The most common issue to arise is with the suspension, which isn't exactly cheap to fix either, setting motorists back an average of £540.
Other problems that come up most often include the alternator, costing an average of £420 to put right, and brake faults, costing £486.
2) Vauxhall Zafira
Nearly 50,000 Zafiras have been recalled over the last couple of months following increasing concerns that the car's electronic climate control could burst into flames.
That isn't the reason that Warranty Wise has flagged it up though. The firm says that the gearbox is the most likely part to cause you problems, with repairs costing a monster £1,080 on average.
Clutch faults, costing £492 typically, are also common.
Search for cheaper car insurance with Confused.com. Don't simply renew!
3) Vauxhall Insignia
With the Insignia the most common problem will be with the steering. Steering faults are most likely to pop up with models from 2000/10 and cost £276 to fix on average.
Engine faults are a regular worry too, and these are much more pricey to put right, costing an almighty £1,230 to fix.
4) Peugeot 207
According to Warranty Wise, the most typical thing to go wrong with the Peugeot 207 is the engine. It costs £816 on average to sort.
Other common faults include the cylinder head gasket (costing £576), clutch faults (costing £204) and electrical faults (costing £348).
5) Vauxhall Astra
Clearly, this list is a concern if you like a Vauxhall, with the Astra the third Vauxhall model to pop up in the top five least reliable cars.
Repairing an Astra is a seriously pricey affair too.
Gearbox faults are the most regular issue, with repairs typically setting motorists back as much as £1,068. Engine faults are the next most common problem, costing £600, with clutch faults – costing £528 – also a common concern.
Need a new car? Compare cheap car loans
6) Mercedes Benz C-Class
You might think that the big money you have to shell out for a Benz would mean that you could rely on it, but apparently not according to Warranty Wise.
Electrical faults are a common occurrence and will cost an average of £372 to put right.
The C Class also suffers from issues with its sensors (costing £222 to fix) while problems with the engine will also set you back a whopping £1,500 typically.
7) Mini Cooper
The Mini Cooper may be small but it's not a budget motor.
That doesn't just go for the list price either, as getting the vehicle fixed will also hit you hard in the pocket.
All five of the most common problems faced by the Cooper will cost you at least £200 to fix.
The most regular issue is with the clutch, with repair costs coming to an average of £414. This is followed by gearbox faults and engine faults (both £858).
8) Seat Ibiza
Getting the Ibiza back in shape is far from cheap either, even though it's considered something of a cheaper car to pick up.
For example, the most common issue is an engine fault, which will set motorists back £840 to fix, followed by electrical faults with the same price tag.
Turbo faults (£684) and gearbox faults (£840) also feature in the top five most recurring issues.
Search for cheaper car insurance with Confused.com
9) Fiat 500
If you pick up a Fiat 500, don't be surprised to encounter issues with the gearbox. These are most common with cars from 2009/10 and will take a typical £744 to repair.
Suspension faults are also a common worry, with repairs setting drivers back £300 on average.
10) Renault Clio
The Clio takes the final spot in the list of the least reliable motors according to Warranty Wise.
Electrical faults are the most common issue you'll face, costing you an average of £216 to fix.
This is followed by ignition coil faults and suspension faults, costing £126 and £198 respectively to get sorted.
Be the first to comment
Do you want to comment on this article? You need to be signed in for this feature