Hawking, Turing or Hodgkin: whose face should be on the new £50 note?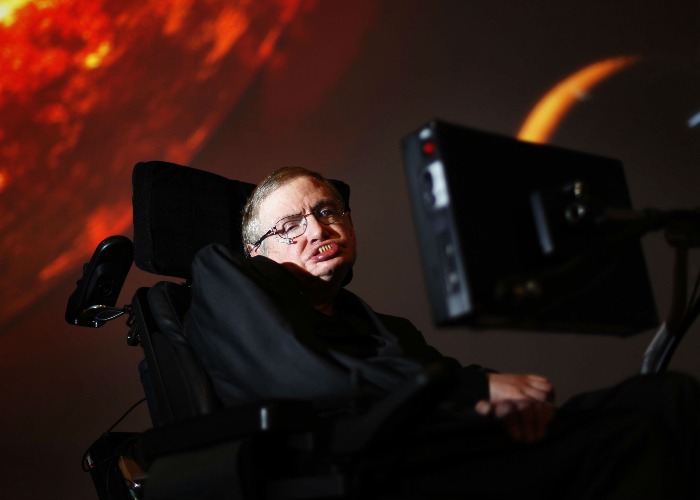 Although nominations don't close until December, the Bank of England has already received 174,112.
With two weeks until nominations close, the competition for who will be the next face on the £50 note is heating up.
The Bank of England announced it had so far received 174,112 nominations, naming several hundred different historical characters.
The £50 is the last of the new polymer notes to be issued and potentially the last time you'll be able to nominate for a number of years.
You can still nominate online until 14 December and the new face of the £50 note will be announced in 2019. We've also put a poll at the end of this piece to find out who loveMONEY readers would most like to see on the new note.
But first, let's run through how they're picked.
How to spot a fake paper or polymer banknote
Frontrunners
To be eligible, nominated characters must be real, not be alive - with the exception of the Queen - and "have contributed to the field of science".
The Bank of England also insists that nominees should "have shaped thought, innovation, leadership or values in the UK" and "inspire people, not divide them".
Although former Prime Minister Margaret Thatcher has been nominated, for her work at food company J Lyons, she is not among the frontrunners, at least in the view of bookmakers.
William Hill, Paddy Power and SkyBet have all named Professor Stephen Hawking as their favourite, with odds as high as 1/4.
Hawking, who died in March this year, was a theoretical physicist and author of A Brief History of Time who worked despite suffering from motor neurone disease.
Other top contenders include computer scientist Alan Turing, chemist Dorothy Hodgkin (pictured below, with Thatcher, who she taught at Oxford) and mathematician and writer Ada Lovelace (click on the links to read more).
The current faces on the £50 note are steam engine pioneers Matthew Boulton and James Watt.
Not a public vote
Although nominations are open to the public, characters on banknotes are not picked by a vote.
Instead, the Bank of England's Banknote Character Advisory Committee reduces the nominees to a list of five, with the final choice being made by governor Mark Carney.
The Committee includes the BoE's Ben Broadbent and Sarah John as well as historian Professor Sir David Cannadine, former National Portrait Gallery director Sandy Nairne and cultural expert Baroness Lola Young.
They'll be joined by three scientific experts, who are yet to be announced.
The Committee uses focus groups and historical research to see who has the most appeal and flag up areas of concern. They also look for a portrait which will be widely recognised.
Assuming you had the final say, who would you pick as the face of the new £50? Vote in our poll and share your reasoning in the comments below.
Be the first to comment
Do you want to comment on this article? You need to be signed in for this feature