Cheap date: find love without breaking the bank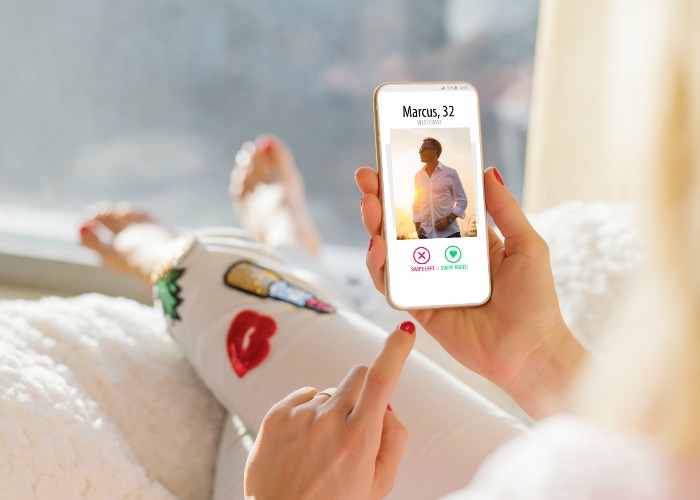 The average date in the UK costs £129, but does finding love have to come at such a high price?
We are obsessed with dating. In fact, ever since the advent of online dating in 1995, there are more ways to meet someone than ever before.
But with the average date costing £129 across two people, according to match.com and the Centre for Business and Economics, finding 'the one' can soon get quite expensive.
Today, half of all single adults use dating websites and apps, choosing from hundreds of different platforms to meet thousands of potential partners.
A study by eHarmony.com that surveyed couples who married between 2005 and 2012 found that most of those questioned – 15.73% – had met online, and that the couples who met online actually reported that they had better relationships than those who met offline.
So, can you put a price on true love?
Getting a date
Before you even get to a first date, using these sites can be costly.
Websites such as OKCupid and match.com charge users a monthly subscription fee – the latter costs £29.99 a month – while free dating apps such as Tinder and Bumble offer paid bolt-ons, which allow you to extend the time frame of a match, or to see who has already swiped right on you.
Natalka Antoniuk, 24, a student, part-time waitress, and blogger living in Brighton, uses free dating apps to find love.
Money-driven and frugal, Antoniuk actually split up with her previous boyfriend over different spending habits. "When I was scrimping every penny I could possibly have and living off beans, he was just blowing all his money and didn't even care. There was just no point in me killing myself to buy us a house, when he wasn't going to contribute."
How to get on the housing ladder: read our complete guide
Have one drink, not four
It may come as no surprise that Antoniuk, who runs her own money-saving blog iwanttobuyahouse.co.uk, finds the idea of a date costing £129 "ridiculous".
The blogger describes a first date as "obviously a standard just go for a drink", and claims that she would never spend more than £20, taking a total date cost for two people to a reasonable £40.
However, that doesn't mean she's forgoing nice things, but rather that she keeps things restrained. "That's even with me ordering a premium glass of wine to look posh, instead of the house. I'm drinking Chablis instead of Carlsberg."
Quality not quantity
In Antoniuk's search for love she tends to go on only "two dates a month at a max, with different people" to save money, and never uses the paid for features on Tinder, finding that not only is it a waste of money but it comes across as "desperate".
She also likes to keep travel costs down. "I try to stay as close to home as possible, so I can just walk around the corner or jump on a bus."
This measured approach is working. She's currently on date four with the same guy and has "high hopes".
How to cut the cost of going out to eat
Sometimes it's a numbers game
Danielle Poleski, head of digital at Manchester-based dating app, jigtalk, agrees with Antoniuk's modern dating philosophy but believes that frequent daters, who date more than twice a month, still don't have to spend that much.
"I think £129 per date must come from an older generation. That's a lot of drinks."
Poleski thinks that we should be going on more dates, but not overspending and that is the ethos that her team applies to the app, jigtalk. "[On jigtalk] a puzzle covers the core features of the face so there is an incentive to actually talk to them and learn about them.
"We actually say that you'll be going on more dates, more frequently, because you'll be having conversations with more substance and meaning. "
All the more reason to keep dates cheap: "I think that [£129] is absolutely insane. Where do people have that money if they are going on three dates per week?"
How to get the best seat in a restaurant
Cheap date ideas
And it's not impossible. If you eschew the typical drink in a bar date for a trip around one of the country's free art galleries or museums, you may only end up paying for your travel costs.
Likewise, meeting in a coffee shop is cheaper than drinking alcohol, especially as you'll be less likely to get carried away, which may be good for your bank balance and your romantic chances.
Watching a film at the cinema can be surprisingly cheap, with 2 for 1 deals and £4.99 tickets early in the week.
For those looking for something a little more stand-out and spontaneous, Central Tickets offers free and discounted tickets to a wide variety of theatre and music shows, often on opening nights.
The only catch is you have to sign up that day, but whisking your date off their feet could be the way to triumph over other suitors.
Be the first to comment
Do you want to comment on this article? You need to be signed in for this feature