NS&I cuts rates and pulls products: what it means for savers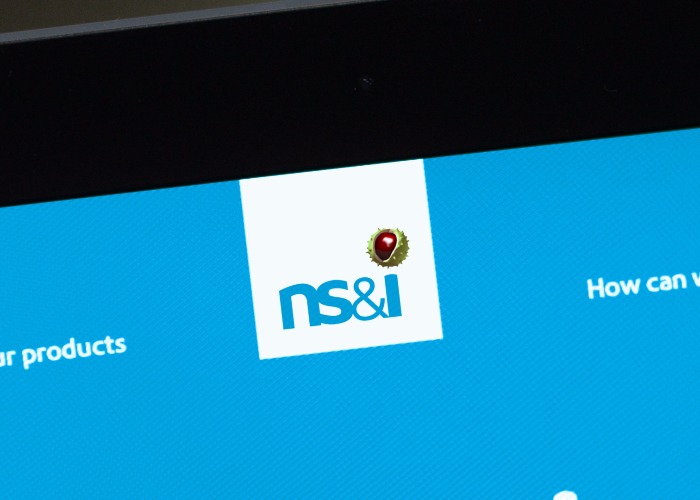 The decision by National Savings & Investments (NS&I) to stop selling certain bonds and cut the interest rate on others will be a huge blow for eligible savers.
NS&I is cutting rates and pulling various products from the market in a huge blow to savers.
The interest rates on NS&I's Guaranteed Growth Bonds, Guaranteed Income Bonds and Fixed Interest Savings Certificates have all been reduced by 0.25%.
What's more, both one- and three-year issues of its Guaranteed Growth Bonds and Guaranteed Income Bonds are no longer on general sale as of yesterday (2 September).
NS&I added that, from October, savers who hold Guaranteed Growth Bonds, Guaranteed Income Bonds and Fixed Interest Savings Certificates will see their rates cut by 0.25% should they choose to renew.
Explaining the decision, NS&I claimed rates on similar products on the market were falling as well and pointed to "exceptionally low gilt yields" as another factor.
"These changes have been made in order to rebalance the interests of savers and taxpayers, and to help maintain the stability of the broader financial services sector," said NS&I in a statement.
'Incredibly disappointing'
Sarah Coles, personal finance analyst at Hargreaves Lansdown, said that those affected by the changes should consider moving their savings elsewhere when their holdings mature.
"This is incredibly disappointing for NS&I customers, who've been loyal for decades and have come to rely on these bonds," she said.
"There will be savers who don't want to move, for whom the 100% Government guarantee and the ability to roll deals over are still significant attractions.
"But better deals are out there, so it's worth checking what's on offer."
How will I be affected?
Current holdings will remain unchanged until they mature.
NS&I will contact holders of any bonds or Savings Certificates affected by the rate cut at least 30 days before their investments reach the end of their term to allow them to evaluate their options.
If you hold Guaranteed Growth Bonds, Guaranteed Income Bonds or Fixed Interest Savings Certificates and this matures on or before 5 October 2019 and you automatically renew into a new issue of the same term, you'll keep the previous, higher interest rate.
If you renew into a new issue but for a different term length, you'll receive the reduced rate effective from 2 September.
Here's a table of the rates for different products below.
Product
Interest rate (from 2 September)
Guaranteed Growth Bonds*
1-year, Issue 65

1.25% gross/AER
2-year, Issue 57
1.45% gross/AER
3-year, Issue 60

1.70% gross/AER
5-year, Issue 53
2.00% gross/AER
Guaranteed Income Bonds*
1-year, Issue 65
1.20% gross/1.21% AER
2-year, Issue 57
1.40% gross/1.41 % AER
3-year, Issue 60
1.65% gross/1.66% AER
5-year, Issue 53
1.95% gross/1.97% AER
Fixed Interest Savings Certificates**
2-year, Issue 55
1.30% tax-free/AER
5-year, Issue 105
1.90% tax-free/AER
*Not on general sale. For customers with maturing bonds only.
**Not on general sale. For customers with maturing certificates only.
Make sure you earn a top rate: compare savings, ISAs and P2P investments (capital at risk)
Why NS&I cuts are particularly painful
This isn't the first blow that's been dealt to NS&I savers this year.
Just a few months ago, NS&I announced it had shifted its popular Index-Linked Savings Certificates from the RPI measure of inflation to the less-generous CPI.
These have been closed to new savers since 2011, but account holders can renew theirs when they reach maturity.
Given the fact they used to promise to beat RPI, it's hardly surprising that many chose to do just that – back in May over half a million Brits held the accounts.
It really highlights just how many savers take a hit when a massive institution such as NS&I makes changes, even to products that have long since closed to the public.
And, with some analysts now talking of a possible Base Rate cut before year-end, there could be yet more bad news in store.
That makes it vital you take the time to ensure your savings are earning the best possible rate.
Do you hold any of the affected products? Will you be renewing them when they mature? Let us know.
Be the first to comment
Do you want to comment on this article? You need to be signed in for this feature