WeSwap: can this travel money card really offer the best currency exchange rates?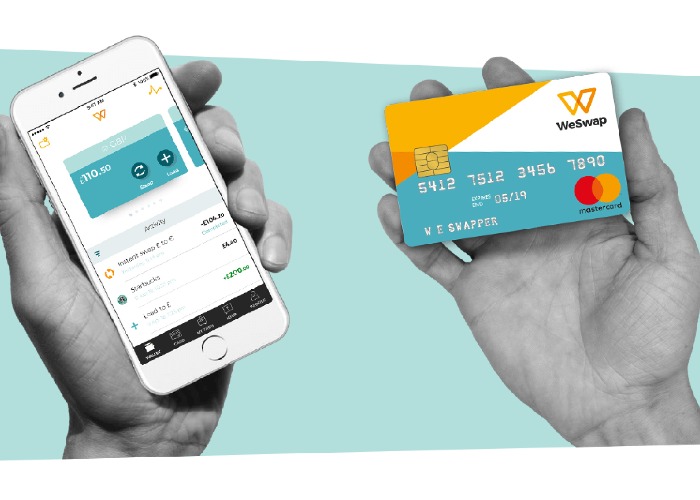 WeSwap is an app and travel money card that allow you to swap your money for whatever currency you need at what it claims is the best exchange rate. Here's everything you need to know.
The idea with WeSwap is you can change your money into foreign currency without using a foreign exchange bureau.
Instead, you swap with other people using WeSwap. Cutting out the middlemen keeps the costs down meaning you should get the best currency exchange rate.
In effect, WeSwap is a peer-to-peer currency exchange as it tries to avoid buying foreign currency from banks, just swapping it between users.
How does it work?
You sign up with WeSwap and you'll receive a prepaid travel money card in the post.
Load on any amount of money that you want and you can then use that card like a debit card, paying for items or using it to withdraw cash from an ATM.
The card can be used anywhere in the world with your balance instantly converted into whatever currency you need.
Avoid foreign usage fees: compare credit cards
Is it really the best exchange rate?
That really depends on how you use WeSwap. Plan ahead and it really is a very cheap way to get foreign currency.
If you are swapping to one of WeSwap's 18 supported currencies, then you can exchange your money in advance and the following fees apply.
For the first six months that you have the card, you pay no exchange fees and you also get the perfect interbank rate (that's the rate banks charge to each other for currency swaps, it's far lower than the rates at the bureaux de change).
But you have to wait seven days from swapping your money to being able to access your foreign currency. After six months there is a 1% exchange fee for seven-day transfers.
If you can't wait that long then you pay a 1.3% fee to get your foreign currency in three days, or a 2% fee to access it instantly.
You can avoid fees completely if you get five friends to sign up to WeSwap.
In contrast, the Revolut card doesn't charge any exchange fees (unless you swap your money on a weekend).
The best prepaid cards to use abroad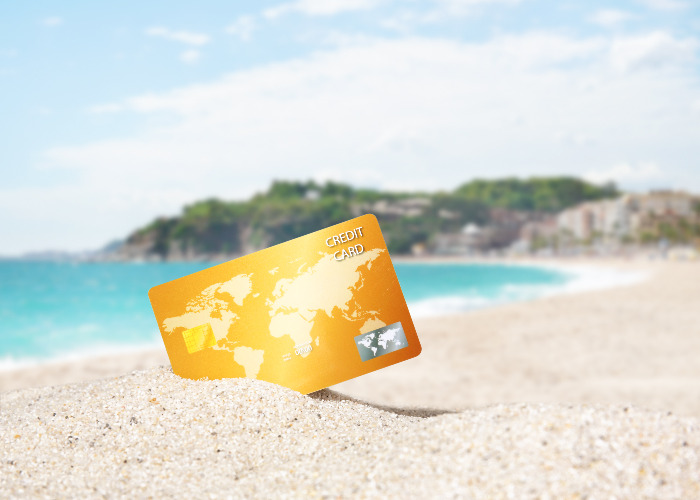 What other fees are there?
If you don't pre-swap your currency then you can use your card with a pound sterling balance anywhere in the world and WeSwap will automatically convert your money, but at the Mastercard exchange rate (which is slightly worse than the interbank rate) and with a 2% fee.
The 2% fee and Mastercard exchange rate also apply if you use your card in a currency that isn't one of the 18 supported ones. So, you can use your card anywhere in the world, but you can only pre-order one of the 18 currencies.
Use your card to withdraw less than €200/$200 or the equivalent currency amount and you'll be charged a €1.75/$2.25 fee.
Find the best travel insurance for you with LoveMONEY
What currencies can I swap for?
US Dollars
British Pounds
Euros
Canadian Dollars
Australian Dollars
South African Rand
Swiss Francs
Norwegian Kroner
Danish Kroner
Hong Kong Dollars
Polish Zlotys
New Zealand Dollars
Singaporean Dollars
Hungarian Forint
Japanese Yen
Israeli Shekel
Turkish Lira
Our verdict
If you travel a lot to countries using the currencies listed above, and you are organised enough to order your cash seven days in advance, then this is a great card.
Forget that you are using a peer-to-peer site – although cutting out the middlemen feels good – the key here is the exchange rate. You're getting the best possible rate, and if you can convince five friends to sign up to, you won't pay any exchange fees.
Just think twice before using the card for currencies beyond the 18 listed above, as that 2% fee can be avoided by using a different card such as Halifax's Clarity Credit Card or the Revolut prepaid card.
Be the first to comment
Do you want to comment on this article? You need to be signed in for this feature